Expert: Gary Smailes
I am yet to meet a writer who has not been told that social media channels, such as Twitter and Facebook hold the magic key to publishing success. However, this bold statement is often followed by wishy washy feel good advice, the kind of advice Dan Zarrella would refer to as. 'unicorns and rainbows'. In this post I will give you realistic and pragmatic guidance on how you can use Twitter to build a following and sell more books. This advice is based on hard learned lessons, which has seen the @bubblecow following build to about 8000 followers.
Over the years of experimenting with Twitter and testing ideas, I have come to just one important conclusion: people are lazy and selfish. That's you and me and anyone else out there in the ether. We are time pressed and goal focused. The simple fact is that we will only pay attention to people who are making are lives better and helping us to reach our goals. If you are to be successful on Twitter, then you must do just that – add value to people's lives!
Define Your Market
The first step in establishing a solid Twitter following is to define your market. It is impossible to add value to your follower's lives, if you don't understand the drives and motivations of your followers.
Let's use BubbleCow as an example. Our business is to provide copy editing and mentoring to writers. This means that our target market is writers. However, this is a big market and we can further refine our audience. We know that the vast majority of writers who use our service are either unpublished writers or writers planning to self-publish. This means we are able to define our market to be writers who are either unpublished or are planning to self-publish.
You may argue that this is fine for a business but, as a writer, you are not selling a product. If you believe this then you are wrong. Your book is your product and your potential readers are your market. This means that you must sit down and define the type of person who will read your book.
To do this you must ask yourself the following questions:
What is your book's genre?
What other books will the reader of your book have also read?
Who is your ideal reader (age, sex, education etc.)?
You can use the answers to these questions to define your target market.
Speak To Your Market
Having decided your market, and formed a picture of the perfect follower/reader/client, you must now position yourself to appeal to that market. The first place to start is with your Twitter profile.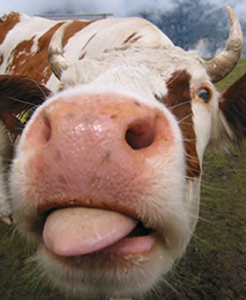 Your profile is one of the first places potential followers will look when trying to decide if you are worthy of their follow. The first place to start is with your bio pic. My advice is to go for a picture that is easily identifiable and will be non-threatening to your followers. It doesn't need to be anything fancy (we use a cow licking!) but it does need to be clear. If you are unsure, then go for a casual picture of yourself. A non-professional head and shoulders shot is best. I would suggest that you rarely change this picture. It is your Twitter brand and makes you easily recognisable when you show up in a Twitter stream. We often have followers saying they love it when the licking cow pops up.
The second aspect of your profile you should be considering is your blurb. This is your first chance to position yourself in the minds of followers. The key is to be very clear about who you are and why someone should follow you. Let's return to the BubbleCow profile.
Our blurb says the following:
Publishing experts tweeting links to help you get published and sell more books. BubbleCow provides professional copy editing and book proposal advice.
You can see here that the wording is aimed firmly at writers looking to get published or sell more books. We make it clear who we are, what we do and what you will get if you follow us. We don't want followers who are not writers, after all they are not going to be buying our services. We are only interested in writers. Plus, it is only writers who will receive any kind of value from our tweets. If you are not a writer then 100% of what we tweet out will be boring and pointless.
A trap many writers fall into is trying to appeal too broadly. If you are a Sci Fi writer, then you only want potential readers of Sci Fi novels to be following you. The key is to refer back to the questions you answered regarding your ideal follower and write a profile blurb that will appeal directly to them, and only them.
Building A Following
There is only one way to build an effective following on Twitter and that is to send out tweets that add value to followers… and to do it consistently.
Adding value is the hardest part of building a following. The temptation will be to use Twitter in the way it was designed, as a tool to connect with friends. This is great for keeping in touch but it will not allow you to build a following beyond a couple of hundred followers. If you are to build a big following then you need to reach a wider audience. The key to doing this is to add value.
There I go again with that phrase, 'adding value.' What does it mean? Well, adding value is providing something that will make your follower's lives that little bit better. It might be a piece of news, a link to a good website or a joke (or anything you can fit in 140 characters). At BubbleCow, we add value by tweeting out ten or so links each day to websites and blogs that we are sure writers will love. Each morning I spend about thirty minutes crawling hundreds of blogs to find links that writers will love. I track the click through rates and continually refine my choices to match our follower's tastes.
So am I telling you to tweet out links? The answer is no. Links work for us. It fits our profile and business model. It means I am free from Twitter most of the day, whilst still giving our followers what they want. It is essential that you find something that your followers want (need) and that you can provide on a consistent basis. It might take you weeks or months to find the one thing you can do to add value to your followers. Don't be afraid to experiment, use tools like Hootsuite to track click rates and retweets, even ask your followers what they need.
My final nugget of advice is to be consistent. Showing up every day, tweeting out consistently and engaging where possible will build trust and recognition. Over time this will build a following of fans. Then when you have a book to promote, they will be that little bit more ready to pay you back and push your work.
BubbleCow provides copy editing, mentoring and book proposal advice to writers from across the globe. You can follow them on twitter at @bubblecow.
---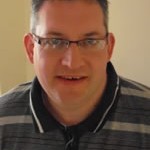 Gary Smailes has wide experience of the publishing industry and over the past ten years has worked as a freelance writer, historian and researcher. Gary has written a number of history books for children including the Brave Scot and Modern Hero series. His four books from the BattleBooks series have been published by Hachette in 2010. He also worked with the successful author Terry Deary as the researcher for the ever popular Horrible Histories books. Gary has collaborated with a number of independent publishers providing editorial support and advice for fiction and non-fiction titles.