Guest Expert: Aggie Villanueva
What is an App?
Apps are short for mobile application programs that are created to replace internet websites/blogs for smartphone users. Along with the ability to purchase your books/products, apps offer the reader something for free, just as your sites/blogs do on the internet. This gives them a reason to keep browsing it once it's downloaded to their phone.
Apps also gather the phone contact info for everyone who downloads your app for use in the frequent contact you should have with them, such as sales campaigns, posting your schedule of appearances, etc.
They are only available in Apps Stores and Apps Marketplaces, and each must be programmed specifically for the author. This from-scratch-programming is where the high costs come in. Yes, there are cheap do-it-yourself-type apps available but they begin and end with the entry level app you purchased. There is nothing custom about them.
But it doesn't have to be expensive — slashing the cost for an entry level app is what my company, My Book Marketing Systems, is all about. But we differ in that your app can be upgraded a la carte to your heart's desire, all the way to high end super interactive stand-alone e-readers for your books, which is extremely desirable, but the reasons are too detailed to go into here. That is all covered on at My Book Marketing Systems.
Why Isn't My Web/Blog Good Enough for Mobile Users?
Browsing around someone's website with an iPhone or Android compatible phone is almost impossible. Everything on the web is made for viewing on computer screens, NOT in any way created to be seen by mobile devices.
Most of the time a smartphone user on your site can't even perform the simple task of signing up for your newsletter, viewing a video or listening to an audio message because Flash and other such programing languages cannot be read by mobile devices, including the iPad, Nook, et.. But Apps are designed specifically for mobile devices. They keep it simple for the small screen and its internet limitations.
What if My Site/Blog has a Mobile Friendly Plug-in?
There's still not much hope that mobile device users will find you if you slap on a plug-in that claims to make your site mobile friendly, unless you pay big buck for it. And because of the numerous limitations when it comes to viewing website and blogs mobile users have mostly stopped even searching Google much anymore. Because Google results just send them to more web pages their devices can't successfully browse. So you also lose the hope that they will find you through a web search engine. Mobile users search their apps marketplace when they need something.
Why is it Imperative to Have My Own App in the Marketplace?
The Apps Store (iPhone) and Apps Marketplace (Android compatible) is a mostly ignored (by authors) market of billions of users. These smartphone users browsed over 97 million apps (in 2011), up from only 37 million the year before. That's how fast it's growing, and it's growing like this is because businesses have discovered there is so much money in being represented in this vital market. There are literally trillions of apps downloaded weekly.
Like Mother Nature, it's not NICE to ignore such a vast opportunity. If you have any questions, please leave them in the comment section below. I'd love to hear your thoughts.
---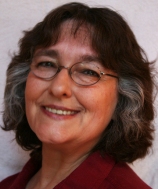 Published at Thomas Nelson before age 30, award-winning author Aggie Villanueva is now a self-published multiple fiction & nonfiction Amazon/Kindle category bestseller, for The Rewritten Word and Rightfully Mine. Aggie founded Promotion á la Carte, author promotional services and 6 months later was voted #2 at Predators & Editors in the Promotion category, and #4 the next year. She teaches author promotion across the Web. Aggie founded My Book Marketing Systems to save authors $100s – $1,000s, allowing them entry into the author app market of billions. She is also a critically acclaimed photographic artist represented by galleries nationwide, including Xanadu Gallery in Scottsdale, AZ.
---