The primary goal of this article is to provide resources to help you in your quest to write a high-quality non-fiction book. When curating these resources, we have focused more on the usefulness of an article, and less on the popularity or the date of publishing of the post. This post is a work in progress. If you find a new resource that's useful, please leave a suggestion in the comments, below.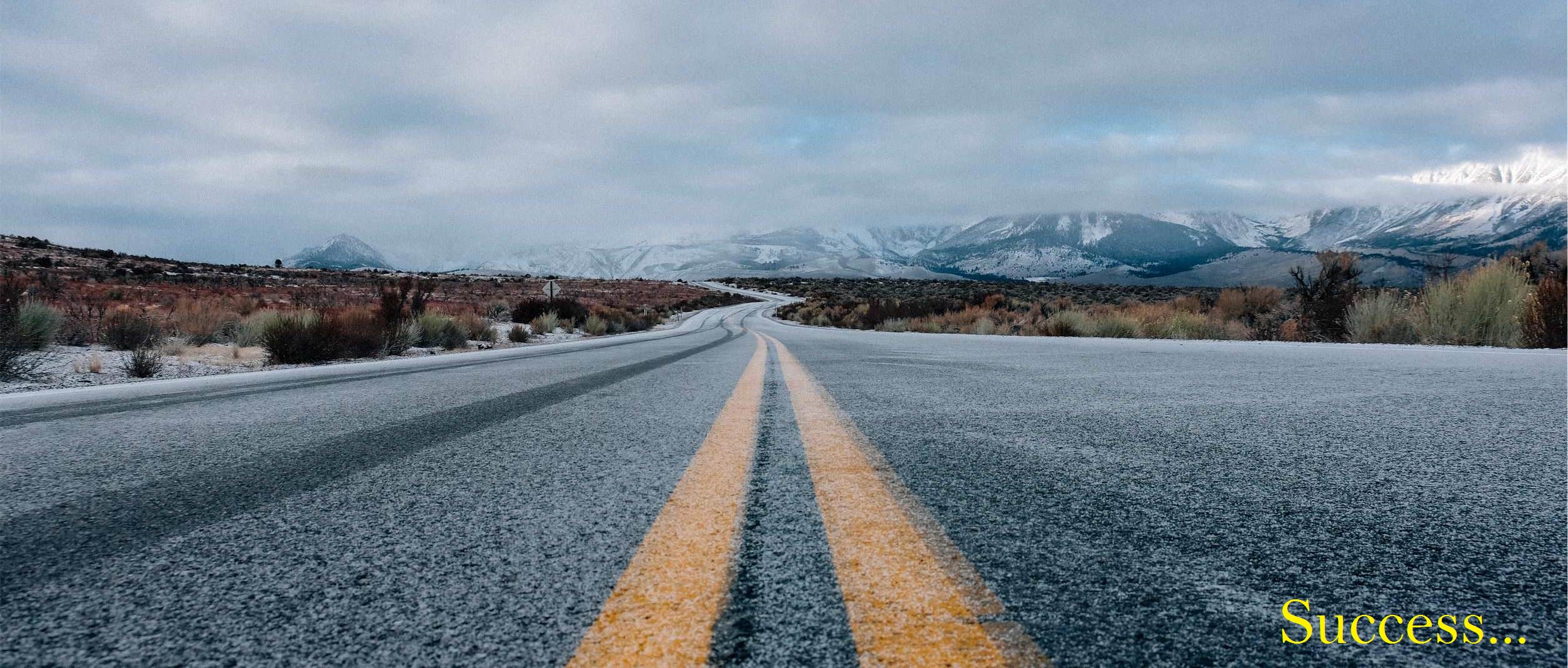 Structure, Plan and Write
---
Choosing the Right Amazon Keywords
Knowing what phrases your buyers are using to search for your book is very useful. You can then use keywords in your writing to make sure that your book shows up in searches. This short video, by Jim Edwards, shows you the right way to use keywords.

Planning your Non-Fiction Book
The approach of writing a non-fiction book without planning rarely works. If you don't organize your thoughts before you start your writing project, the result may be a mishmash of facts that will find few readers. This article will get you started on planning your next best-seller.
How to Set Yourself Up for Success
Having an outline ensures that everything important will be included, leaving out irrelevant details. Here's one method you can use to create your outline.
Eight Ways to Prepare Your Non-Fiction Book
The non-fiction book you choose to write has a lot of progress to make in order to get from start to finish. Check out this article, which discusses the eight steps necessary to successfully write a non-fiction book.
Craft Realistic Non-Fiction Characters
This write-up gives you the best advice and has some exercises to imbue life into your non-fiction characters.
Literary Elements of a Non-fiction Story
Here is the list of literary elements required when you decide to write your non-fiction book. Writing non-fiction requires essential techniques and strategies.. This article will walk you through that.
Creative Non-Fiction: How To Stay Out Of Trouble
This article, from Writer's Relief, provides information on legal pitfalls and on what writers can do to protect themselves.
The Ethics of Writing Creative Non-Fiction
In this post, Dave Hood discusses the ethics of writing creative non-fiction. This consists of writing honestly, not changing facts, not to lie, etc.
The Roadmap for Your Non-Fiction Book
Structure of a book plays an important role in non-fiction. This write-up covers some classic structures that have worked for non-fiction authors.
Five Non-Fiction Book Structures for Fast Writing
In this post, Rochelle Melander, author of Write-A-Thon, and an expert at writing books in under a month, tells you how to write a good book fast by using five book formats particularly suited to this endeavor.
Ten Ridiculously Simple Tips for Writing a Book
These are the best tips for getting started Non-Fiction. Writing is the hardest part for most writers, rather than publishing and these tips will help you write.
The 4 Major Topics When Writing Non-Fiction
Focusing on the topics mentioned in this article, while writing your non-fiction book, will make you a best seller. These topics address universal themes.
The Little Known Secret to Writing a Bestselling Non-Fiction Book
This post talks about the key elements required to write a best seller. It also includes a secret that can have a significant effect on book sales.
How to Write and Publish a Non-Fiction Book
In this write-up Jim Heath explains why he writes non-fiction and how to get your book out of your head.
25 Tips to Make You a Better Non-Fiction Writer
Bestselling author, and award-winning reporter, Mike Sager has put up this list of 25 tips which will significantly improve your non-fiction writing.
Making Non-Fiction Writing Come Alive
Being interested in your topic will make it easy for you to write and research your topic. This post, by Stephen Swinburne, will help you in making your non-fiction writing come alive.
Tips for Non-Fiction Book Writers
Quentin J. Schultze has written over a dozen non-fiction books and here are a few of the tips from his experience.
Seven Quick Steps to Finishing a Non-Fiction Book
Following the steps listed in this post will allow you to finish a non-fiction book in half the time it usually takes.
Nina Amir – How to Complete a Non-Fiction Project in 30 Days
If you want to finish your non-fiction book in 30 days, this piece of advice from Nina Amir will help.

Get Feedback
---
How to Find Book Reviewers for Non-Fiction Books
It's really hard to find book reviewers for non-fiction books, as most book reviewers focus on fiction. However, here's a little trick that works wonders.
How To Get Amazon's Top Customer Reviewers To Review Your Book
Book reviews play an important role when it comes to sales. You can get high quality and genuine reviews by contacting the Top Customer Reviewers on Amazon. This write-up will give you step by step instructions on how to contact them.
How To Get Helpful Feedback From Beta Readers
This checklist discusses how to get the most helpful feedback from your readers.
Do You Know Your Non-Fiction Book's Best Target Audience?
The first step towards your writing success is knowing your target audience. This write-up, by Judy Cullins, helps you in your quest to find your non-fiction book's audience.

Edit Your Book
---
How to Choose the Right Editor For Your Novel Or Non-Fiction Book
When it comes to choosing an editor for your book, so many questions will be running through your head like: Who do you choose? How do you go about finding the right editor? How do you know who to trust? Who will work best with you? This checklist helps you make the right decision.
How to Edit a Non-Fiction Book: One Step at a Time
Book editing is hard-work. This collection of self-editing tips, by Lisa Tener, will help make your work a little easier.
13 Lucky Ways to Self-Edit Your Non-Fiction Book
Here are 13 lucky ways to self-edit your book yourself, or send it to your editor for further editing.
Five Ways to Find the Right Freelance Book Editor
Finding a right book editor is difficult job as there are plenty of book editors out there. This article helps you to find the right freelance book editor for your book.
Directory of Book Editors
At BookBuzzr, we've also put together a directory of book editing services.

Format and Package Your Book
---
How to Format Your Non-Fiction Manuscript
This checklist will help you in the process of preparing your manuscript for your editor, proofreader and book designer.
Gone writing: Formatting Non-Fiction manuscript
Kate Kyle at Gone writing has put up this list of tips for formatting your manuscript for technically-challenged people and has also put up some professional advice.
Designing a Non-Fiction Kindle Book Cover
A Book Cover plays an important role in making your book stand out in Amazon's crowded marketplace. This article, by Rob Cubbon, will walk you through the process of designing a non-fiction book cover.
Between the Covers of Your Non-Fiction Book
A bestseller book consists of more than a catchy book cover. Your book should attract readers through your writing, and much more. This post walks you through the components of a non-fiction book, from the front cover to the back and everything in-between
The 10 Commandments of Non-Fiction Book Title Success
The Commandments listed in this blog post are based on identifying the characteristics commonly found in successful non-fiction book titles. Used by themselves, and in combination with each other, these can help you choose a non-fiction book title that accurately describes why readers should pay attention to your book, is easy to say, and easy to remember.
How to Name Your Non-Fiction Book
A Book title plays a very important role in selling your book. A good book title will not sell a bad book, but a bad title will hide your good book from your readers. A Book title is the hook that helps sales. This write-up, by Dan Poynter, will help you with naming your non-fiction book.
Ten Tips for Choosing the Right Title for Your Non-Fiction Book
These 10 tips for choosing the right title for your book, by Roger C. Parker, has the best advice on how to name your book.

Publish
---
Non-Fiction Submission Tips — Agents Speak
Publishing a non-fiction book involves so many things, like a marketing plan, comparative title analysis, book proposals, professional credentials, and much more. Here is a roundup of what smart agents had to say about non-fiction queries, book proposals, the importance of marketing & platform, trends, etc.
21 Tips on Writing, Publishing & Marketing Non-Fiction eBooks Like a Sane Person
In this article, Christina Katz provides twenty-one tips on writing, publishing, and marketing non-fiction eBooks for sensible people.
Advice for Getting Published: Publishing Non-Fiction
This article offers general suggestions and guidelines for publishing your non-fiction book.
Ten Steps to Writing and Publishing Your Non-Fiction Book
Lotwina Farodoye went through Joanna Penn's non-fiction book writing workshop and has put up this list of 10 Steps, which gives you excellent advice on how to write and publish your non-fiction book.
Tips for Your Specialist Non-Fiction Proposal
Publishers and editors always look at the market need of your non-fiction book. Addressing the market need and the demand for your book in your proposal is always a good idea. These tips by Jenny Ridout will assist you with your non-fiction proposal.
How to Write a Good Non-Fiction Book Proposal for Submission
Christian Jennings, author of five non-fiction books and a veteran foreign correspondent, explains how to write a good non-fiction proposal for submission in this write-up.
The Advantages of Self-Publishing for Non-Fiction
In this post Amy Shojai, certified animal behavior consultant and award-winning author of 27 best-selling books explains the advantages of self-publishing and why it is a good choice for writers of non-fiction.
Feel Free to Lend a Hand!
This is a living document. We'd love to hear your feedback for improving it. If you think a great resource should be on this list (or if a resource must be removed), let us know in the comments below, and we'll take a look!