(diehard DIYers: that's only somewhat easier)
Guest Expert: Laurel Marshfield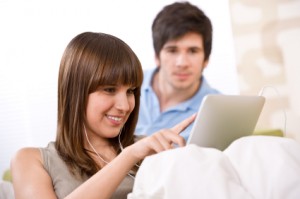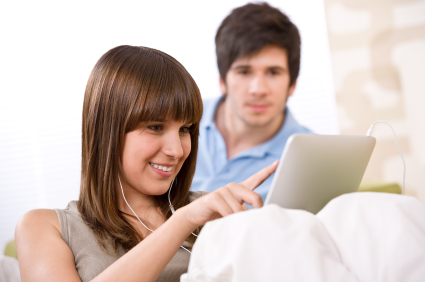 Several months ago, while paddling around on the Internet's vast ocean of information, I happened across a convert-your-eBook-to-Kindle video made by a highly caffeinated person. And though his shoutin'-at-ya, rapid-fire presentation style was headache-inducing, I persevered. He promised I'd have my eBook on Amazon THE VERY SAME DAY !!
Problem is, the eBook I had in mind was designed by a professional designer, so it contained lots of design and formatting features, plus floating images. This isn't the sort of fare that the Kindle likes to consume for breakfast, I soon learned.
My eBook Disaster
My upload to what was then called Amazon's Digital Text Platform (DTP)
— but has since been renamed the Kindle Direct Publishing (KDP) platform
— looked like an outtake from Picasso's cubist period. Headers were separated by spatial wastelands. Elements darted senselessly across the digital page. Text started and stopped illogically. In short, it was an eBook disaster.
Kindle eBook Resources
Returning to the scene of the crime — dogpaddling on the Internet — I located an avalanche of resources. From them, I selected just a few (which kept the not so tech-oriented in mind):
• The first is a video by Denise Wakeman of Blog Squad fame, in which she very calmly explains how to upload your eBook on Amazon by first converting it to HTML. Here's the link: http://bit.ly/h3AyZh
• The second is another video (because when I hear the same thing explained several ways, I get it; explained one way — not as easily). This instructional video by novelist David Lantz shows how he converted his novel — despite its design features — for Amazon and the Kindle: http://bit.ly/hXFF6q
• The third provides the Big Picture View of Amazon eBook publishing. And a workaround. Because, don't you kinda wonder why the online giant won't accept eBook authors' expensively designed PDFs? Here, book coach Kristen Eckstein spills the beans: http://ultimatebookcoach.com/the-kindle-store-problem/
Even so, there are ways, Eckstein says, to circumvent Amazon's insistence upon doing it their way, or no way. You can upload your PDF to a long list of other online stores — the not-Amazons — where your eBook can be downloaded directly to the Kindles of interested readers.
What I Did About My eBook
However gratifying that workaround, I still wanted to get my eBook on Amazon. So I turned to yet another online resource — a company called eBook Architects. Founded by Joshua Tallent in early 2008, the company's eBook conversion and coaching services are now in such demand that publishers and authors wait an average (right now, at least) of nearly three months.
That waiting period aside, I asked Tallent if he really could convert my two-column, image-rich, header- and footer-embedded PDF into something Amazon and the Kindle would like. He assured me that he could. The two columns would become one. The floating images would appear in the order in which they, well, appear. And the text, as well as some design features, would be clear.
Reassuring about Tallent, too, was the wealth of information on his not-too-technical website (eBookArchitects.com). And the fact that he's written a step-by-step guide to the more complex aspects of Kindle conversion. So if you're a diehard Do-It-Yourselfer, here's your manual: http://bit.ly/dSfBGQ
Me, I'm just going to wait — until someone who really knows how to do conversions of highly designed text gets to my place in his lengthy line.
((And if you'd like to know what's so darn complex about my eBook's formatting, you can download a free copy by going to my site and signing up for my no-cost newsletter. Clicking through the splash page, you'll see a signup form in the upper right-hand corner of my homepage. I guarantee this version doesn't look like a cubist-period Picasso.))
PS // Since each author's experience is bound to be similar yet different, please do share your ePub adventures in the Comments box below.
---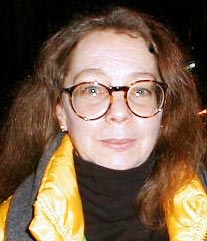 Laurel Marshfield is a professional writer, developmental editor, and ghostwriter who helps authors shape, develop, and refine their book manuscripts for publication. She offers manuscript evaluation, developmental editing, co-writing, collaboration, ghostwriting, book coaching, and consultation for authors.
Her blogsite publishes inspiration and advice for the author's journey: Blue Horizon Communications And her free eBook, available for newsletter signup (see the upper right-hand corner of her homepage) is titled: I Need to Be a Bestselling Author – Is That True?: The Five-Destination Roadmap to Authorship.
On Twitter, you can find her at: @BookEditorLM