Guest Expert: C Kay Brooks
Regardless of whether you are 'only' a reader, a budding author 'wantabee' or a published author, you should consider owning a website and posting blogs.
As a reader, you can challenge yourself personally as to how much you read and document what you read while making new friends along the way.
In sharing what you read, you help other readers to find interesting and informative reading material. If you find a new author that you enjoy, become a benefactor by encouraging and assisting the author — be a cheerleader to bolster flagging spirits of a discouraged author. Being an author can be a lonely, isolated occupation. Many beginning authors give up in frustration, not being able to continue for lack of an audience. Your blog with friends and followers could feature budding authors that you have found. The author would have a refreshing moment in your spotlight. You could be the catalyst or helping hand for that author to find a road to success.
As an author, you can use a blog to fill in details about a location, occupation or a character's history (back story) to enhance the reading experience of your books. Once you have a following, you can engage them as partners with brainstorming for endings or new story ideas. Engaging in the creative process gives a sense of ownership, creates a vested interest in the outcome. Your finished novel, the outcome, will have a waiting audience eager to read what you did with their suggestions.
Your blog can be shared on your platform and re-shared by followers, fans, friends and those who stumble across you post. Think of your blog as the starting place of your streaming link to the world. It can be a platform or foundation where you can share yourself and your creations to build a fan base. Your blog can be the vehicle enabling you to reach out and touch the world.
So what do you blog about? Not what you had for breakfast, unless you are a gourmet cook giving instructions, a diet consultant or a "biggest loser" offering ideas on becoming healthy and slimmer.
If you are a non-fiction author, posted articles with hints that didn't make your book, or small portions of your book working as teasers would be good. Posting success stories of how your book information was implemented could be interesting and very strong selling points for your book.
If you are a memoir author you can post more detailed information about places, people or experiences featured or mentioned briefly in your book.
A fiction author is often more challenged but should look for a non-fiction hook that people might be interested in and be searching for. You can use your story research, gathered before or during the actual writing of your novel. It might be history of vampires, theories, myths and famous vampire characters that refuse to die throughout years of literature. What about a review of vampires portrayed in the movies?
Oh, you don't write about vampires? In the above paragraph substitute you character's profession, personality or problem for the word 'vampire'. Let's say you write cop dramas.
It might be history of police, theories of law enforcement, myths and famous cop characters that refuse to die throughout years of literature. What about a review of cops portrayed in the movies?
In our digital and ever shrinking world by way of the internet, blog and websites now act as "landing destinations" where diversified people can meet on an equal footing to share, regardless of physical location and sometimes regardless of physical disability. 'Reach out and touch someone' is taking on a whole new meaning.
Blogging readers and authors alike can own and develop these havens of sharing where touring authors can stop by to share and interact with people — people who might become fans and purchasing customers. It's a win-win situation for the blog/website owner and touring author alike. Both are spotlighted to new people and may grow their personal fan-base. And it's fun, like a party with a traveling guest. It's what fond memories and hopefully profits are made of.
What's the one 'No-no" of polite behavior? Don't say 'buy my book'. You can offer multiple links and even mention specials for purchases during the tour, but it should appear as an afterthought. A treasured guest doesn't come into your home and hawk their wares. The treasured guest brings gifts, exciting news and is begged to stay a little longer and to come back soon.
Just think, you can stay in your PJ's and house slippers while touring the world, visiting exotic places, playing games, winning prizes and having fun meeting new people. Yes, you can! Whether you go as a fan or as an author on the newest from of travel, mark your calendar and follow along on a Virtual Book Tour! It's the new 'magic carpet ride'!
---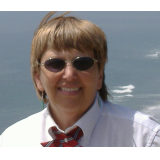 C Kay Brooks is a left-coast 'indie' author and publisher of two books in her Mono County Series and is currently working on a novel set in her stomping ground of Reno, Nevada. Her first Virtual Book Tour is scheduled for Feb 17-Feb 29 and will kick off with her birthday celebration from her own site, http://ckaybrooks.com
---