New Year always brings an opportunity to reflect on the year just passed and looks to the future; it is a chance to set new goals and to change the way we see ourselves. Part of this process of self improvement can be helped by reading the right books; here are the top ten must read books for the coming year: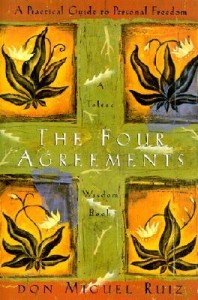 1. The Four Agreements; A Practical Guide to Personal Freedom by Don Miguel Ruiz
This book highlights the wisdom of the Toltecs; the work of a group of scientists and artist which has existed for decades and explored the wisdom of the ancients. All things are possible through four, key agreements: Don't take anything personally, don't make assumptions, always do your best and be impeccable with your words.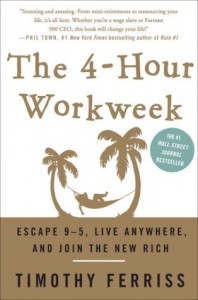 2. The 4-hour Work Week: Escape 9-5, Live Anywhere, and Join the New Rich by Timothy Ferriss
This author has written several books on how to be successful by just working four hours a week. Each book focuses on a particular career choice, except for this one. The 4-hour Work Week focuses on the principles you need to adopt to make the four hour work week a possibility.



3. The 7 Habits of Highly Effective People by Stephen R. Covey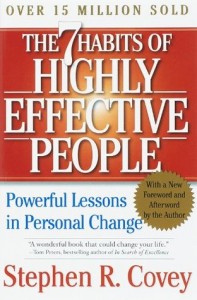 The 7 Habits of Highly Effective People has been successful for many years because it is written in simple, understandable terms. Put simply, adopt the following habits and you will become more effective and successful;
Begin with the end in mind
Be proactive
Understand others first
then be understood
Cooperate whenever possible
Renew your skills and energy regularly
Think winner!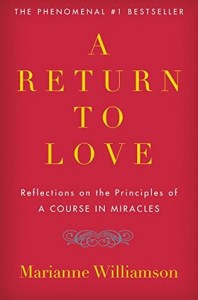 4. A Return to Love: Reflections on the Principles of "A Course in Miracles" by Marianne Williamson
The book emphasizes the importance of allowing faith and love to be an integral part of your daily life. It can help overcome all sorts of trauma and pain as well as creating a magical effect in your life and the life of your children.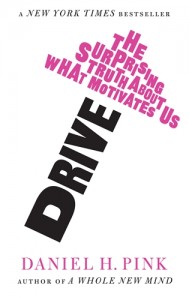 5. Drive: The Surprising Truth About What Motivates Us by Daniel Pink
Daniel Pink has nearly forty years of research into human motivation and this book seeks to examine the truth of what motivates someone. It examines the three main concepts; autonomy, mastery and purpose and offers tips and insights as to how to make them a part of your life and improve your life accordingly.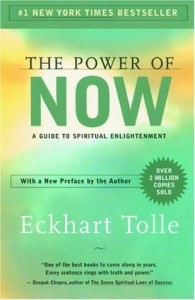 6. The Power of Now: A Guide to Spiritual Enlightenment by Eckart Tolle
This book delves into spirituality and its effects on daily life; it reflects on how an increased awareness of spirituality can improve your life. The Power of Now introduces a practical way to bring spirituality into your life and how, living in the moment, can bring about huge rewards.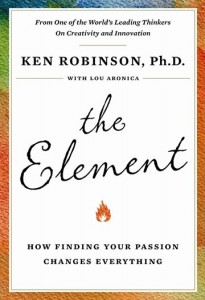 7. The Element: How Finding Your Passion Changes Everything by Sir Ken Robinson
This inspiring book is a must read for anyone looking to defy the odds and make an impact in the society and world around you. It focuses on finding your 'element' and then using this to improve your own life and that of those around you.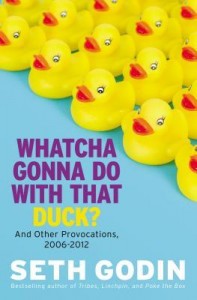 8. Whatcha Gonna Do With That Duck?: And Other Provocations by Seth Godin
This book takes a look at the areas in everyone's lives which should and, in fact, must be improved. It is brutally honest and, at the same time, genuinely inspiring. The book will become your best friend and your guru.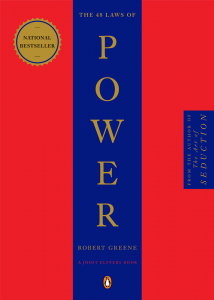 9. The 48 Laws of Power by Robert Greene
Power is not something that everyone should desire and this book does not seek to assist you in your quest for power. Instead it discusses the principles of power and effects of it. Reading The 48 Laws of Power will help you understand what you need to do if you want power and how others will use their power to manipulate you; if you let them.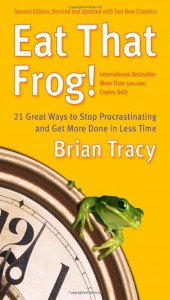 10. Eat That Frog! by Brian Tracy
Everyone knows what it is like to have good intentions but to be distracted by other 'more important' things. This is procrastinating. To beat this and get things done it is essential to set your priorities, break jobs up into small challenges and even now which job to tackle first. This is an incredibly motivating book!


---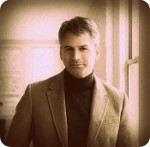 By Paul Trevino and LoveReading.co.uk!
Paul is a regular contributor at many sites and mainly focuses on business and books related topics.