If you are interested in promotions, then you do not probably want to know about the ways to improve writing skills because you seem to be a professional in this sphere. However, finding the ways to become promoted is even harder that learning how to write.
If you have a publisher, he/she has to advertise you as well as your book. However, if you are self-published author, then you need to make promotions by yourself. Make some efforts to become known to the reading audience and make your book a popular one. If a question "Can I sell myself?" often appears in your mind, then this article is definitely for you (and of course the answer is "Yes, you can!").
Here are some methods that can help you in promotions:
1. Find some bloggers
Search for the bloggers that make reviews on the books of your genre. Contact them and ask for a review. You may even write them something like: "Improve my writing with your writing" to give them a feeling that their help is necessary. Include as much information as possible to your message to them. Make them interested! A lot of bloggers will be happy to help you. However, even if they do not make the reviews on this genre, they can recommend your book to some other bloggers.
2. Great advertisement
Ask some freelance writers to write a text for you and designers to design it and add some pictures. When a model of the posters will be created, ask some marketing agencies whether they can print them and place in the local area.
3. Social networking
We recommend you to create an author page or a book page in Facebook. Furthermore, it can be even better to create two pages (the book's and the author's).
It is a great idea to create a Twitter account. However, you need to socialize there as well. For example, talk about your book with your fans, answer to all comments online. You have to be active!
Make a blog. Blogging platforms such as WordPress, Blogger and Blogspot are free to use and are very useful. Furthermore, consider commenting other blogs and leaving a link to yours. However, do not become a spammer!
4. Website creation
Make it easy to reach and contact you. Create a website where the readers of your book can find reliable information and can know what is going on now (maybe you are going to publish a new book). What is more, make a photo gallery where your readers can find some photos of your book and you to include to their blogs or articles.
5. Make giveaways
Giveaways are usually competitive and can be a cheap option for you to promote the book. In addition, make a condition that a winner should post a photo of him/her with the book in hands. If the winner has a lot of followers, then you may earn a few more sales.
6. Print some business cards
You never know who you are going to meet on the streets. Who knows, maybe somebody will want to buy your book after you will tell about it during a walk in the park? When people see that you have the business cards, they feel that you are a professional. Moreover, you can give your business cards even to the people you do not know, simply come to them and ask if they want to read something amazing. This way of promoting is cheap and effective.
7. Visit conventions
Conventions can promote yourself as the author to those people who might have never heard about you. A lot of authors of different genres, bloggers, fans…What can be better? Do not stay in the corner, act! Make new friends and good contacts. In addition, ask people to tell their friends about you.
All in all, it may seem to be hard to promote your book and yourself as well. However, in reality this is really easy! The most important thing is the word-of-mouth that can make you popular. However, consider using other tips discussed above because only a mixture of different tactics and methods can bring success. Additionally, read some articles offering the information about hacks that you can use while writing your book. Good luck!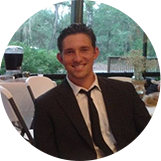 Walter Hurley is a content writer at customwriting eagering to become a professional writer. Passionate about words, texts, and literature. He enjoys sharing his thoughts with large audiences.