Let's do an experiment: scroll down through your Facebook feed and pay attention to the things you notice the most. You'll probably come down to this realization: videos are all over the place. You see videos that feature recipes, animals, funny stuff, news, and anything else that comes to your mind.
Since writers have to find a way to attract the readers their way, they explore different marketing techniques. The popularity of videos shouldn't be ignored. It's time to start engaging your readers with your true personality, which you'll show through videos. We'll list 10 tips on how you can do that.
Show Them What You're Up To
It's important for a modern-day author to have followers on social media and their own blog. It's how you promote your work to the reading audience. Why not do it through a video?
Check out this video, where Zoe (Zoella) Sugg reveals the title and cover of her upcoming book. It's not a highly professional video. It's not entirely relevant to the title. Nevertheless, it got over 1 million views and hundreds of comments. If you have a huge base of followers on YouTube, you can do a vlog like that one. If that's not the case, make the video more focused and on-point.
Go Live on Facebook
You don't need fancy studio equipment and editing skills to make this happen. Facebook allows you to host live sessions. Announce the event upfront and invite your followers to ask questions. This is a nice way to connect with the readers and get honest feedback on your work.
Check the HarperCollins Facebook Live program to get inspired.
Share Tips for Other Writers
If you're using video with the sole intention to promote your work, it might get boring. Why don't you share some insights with other writers? ShadeVlog: Writer is a YouTube channel of a writer who does that.
Video Interviews
Grab every chance to be featured in a video interview, and share it on social media. The people of the Internet don't have an impressive attention span when it comes to reading. A video interview is much more engaging. Paulo Coelho understands that.
Give Tips on Personal Growth
Did someone mention Coelho? He is a true example of how proper marketing is done. He has his own YouTube channel, where he shares short tips that guide the viewers towards personal growth. If your literature is inspired by personal growth, you can do the same thing. Needless to say, you'll have to think of your unique approach. One Paulo Coelho is enough on this world.
Debates With Other Authors
Have you seen the popular conversation between Umberto Eco and Paul Holdengräber? It's nice to see two intellectuals in a conversation. If you can invite a fellow writer to film a video on a topic suggested by the audience, everyone will enjoy the results!
Talks
Have you thought about turning your blog into videos similar to Ted talks? Writers like Karen Thompson Walker, Emily Levine, and Paul Gilding attracted huge attention with their talks.
You don't need to schedule your own talks and expect for the audience to come listen. You can simply film a video with a talk on an intriguing topic and share it on YouTube and all social media. It's just like blogging, but there's a major difference: the video format is easier to follow. If you need help with the script, you can always hire writing services to keep you on the right track.
Reveal Contests and Giveaways for Your Readers
Why don't you make your readers part of the process? You can let them choose the cover of your upcoming book, or you can accept suggestions. The participants in the discussion will get a chance to earn a prize: your brand new book.
What's the best way to announce contests and giveaways? Video, of course! Your followers will immediately see it in their feeds.
Introduce Characters
Philippa Gregory chose an interesting way to present her novel Three Sisters, Three Queens. She talked about the novel on a cool location that lets you imagine the characters. Moreover, she focuses on the characters. After that short analysis, the fans can't wait to get the book in their hands.
If you check Philippa Gregory's Facebook page, you'll notice there are many other videos with a similar theme. She explores the characters and brings them closer to the readers.
Share Your Inspiration
What inspired you to write that book your audience loved so much? Was it an event from your own life? A newspaper article, maybe? Whatever the inspiration was, share it with your readers. It's a nice theme for a video that will attract many views.
It may be difficult for a writer to show up on a video. You're used to staying behind the screen and attracting the audience solely through words. However, this format of presentation will help you form a stronger bond with your readers. Give it a try!
About Author: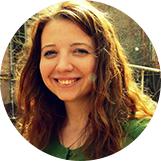 Julie Petersen is a content marketing specialist, a private language tutor and an author of essay writing services reviews at AskPetersen blog. Contact Julie through her LinkedIn.