The self-publishing industry is getting stronger each and every year. As the time goes by, more and more authors choose a different "route" when publishing their newest books.
There are plenty of good reasons for which 2017 is a favorable year for those authors who want to publish their works without approaching any sort of publishing agents and agencies.
Self-publishing isn't just about writing and publishing a book. In fact, individuals who strive to succeed in this field should perceive it all as a business activity. The writing process is just one part of the equation, while the marketing, sales, and delivery are aspects that make the process complete.
If you want to be a successful self-published author, you must also become an efficient entrepreneur. You need a strategy, you need various skills, and you need consistency and commitment.
Does that frighten you? If it is, then self-publishing isn't for you. If you're down for it, keep reading – otherwise, I'd suggest you to approach a publishing agency and let them do the hard work.
During today's post, you'll learn a few important tips and tricks that will surely improve your odds of becoming a successful self-publisher. All of our strategies have been carefully selected from successful authors that built their way to the top.
Success leaves clues. Those who pick these clues and apply them to their own work will usually show greater signs of success, so pay close attention to the next tips.
1. Develop a Professional Website
Nowadays, everything's done through websites. Perceive your website as the home of your entire operation, as you'll use it a lot. That's what self-publishing is all about – not having to list your book on a platform which offers you no control over your choices.
This is the place where you bring all of the traffic resulted from your promotion efforts. Every marketing campaign that you'll later perform will drive people to your platform. Therefore, keeping it extremely professional and good looking is a key component for any self-publishing effort.
Each website that promotes and sells self-published books and authors is different, but here's our suggestion on how to develop your own:
Start looking for 20 professional self-published authors which have already gone through this process. Analyze their platform, look for the strong points, and "borrow" as much as you can. Instead of copy-pasting most of the concepts, you should add your own twists and strategies that you believe to be worthy of applying for your own book.
2. An E-mail List is Absolutely Necessary
The first aspect you need to take care of is your business e-mail. The most successful self-published authors use a book-specific type of e-mail. So for example if your name is Dave and your book is called "The Personal MBA", your e-mail could look like "dave@personalmba.com".
Now let's talk about the importance of your e-mail list. Whenever you sell something, you're usually bringing traffic to a specific page of your website. Now; if you lack an e-mail list, most of the traffic that flows into your website will go to waste. If you're not "capturing" your prospects, you may never hear of them again.
You can use Aweber or Mailchimp – two excellent e-mail autoresponder services. You will be able to keep in touch with all of your subscribers. This way you can develop long-term relationships with your customers, so they'll always be there for your next launch.
Moreover, you can offer exclusive deals and upsells, making the whole self-publishing activity more professional and qualitative.
3. Never Stop Writing
Self-published authors who also witness success understand one important thing: if you consider yourself to be a successful author, you need to write each and every day. They say that practice is one of the essential keys to success. In your case, this applies more than to others.
Keep yourself trained by consistently writing 1000+ words a day. Don't worry – you're not going to write in vain. Once you finished writing your book, you should proceed with blog posts and other types of content like guest posts, white papers, and so on.
Your book platform (website) should contain a blog. Why? Because it helps you gain more awareness and rank up higher in the SERPS. Google always appreciates content, so you can kill two birds with one stone.
4. Focus on Social Media
Social media is king nowadays. If your promotion strategy doesn't include social media marketing, you're probably going to fail. Ok, that's not a statement, but just an opinion. You see, most of the people today own a smartphone.
On their smartphone, there are apps installed. In most of the cases, Facebook, Instagram, Snapchat, or Twitter is present. So if your target audience is spending time on social media, you must be there too.
Social media gives you many promotion choices, but I'd focus on two things at first. Firstly, you need to build a professional page for your book. This is your reference point, and this is the page that'll gather fans which will ultimately become customers.
Secondly, you get the choice of using paid social media tools (FB ads, Instagram ads, StumbleUpons, etc.) According to your budget, you should start leveraging these features in order to get more leads and eventually sales.
5. Approach the Traditional Media
Traditional media is made up of 4 important elements: TV, Radio, Internet, and Print. Even though it may sound crazy, the best way to approach traditional media is to approach them all in the same time.
In most of the cases, you'll end up with an unanswered e-mail, and that's it. But, even if there's a 99% chance of rejection, the 1% is definitely worth it.
Your purpose is to convince the individuals who have the power to take interviews and display them on TV, Radio, Internet, or Print magazines. Every traditional media organization has a huge number of followers, so you'll be able to reach a big number of potential customers.
Moreover, pitching is a delicate skill that needs to be practiced again and again. No one can guarantee the success of a pitch, so you have to keep trying until you make it.
Extra Tip
Most of the successful self-published authors allow other professionals to help. When it comes to self-publishing books, you can't afford making any mistakes or else you'll lose your good reputation.
Editing and proofreading are often difficult tasks for an author, that's why there is always a good suggestion for new authors to approach a professional help from services like Freelance.com, TopAussieWriters, etc. It's always important to allow some "fresh" eyes take a look over your work.
Conclusion
No one can guarantee you success in today's complex self-publishing industry. What you can do though – make sure that you're applying the strategies that have been proven to work.
Even if they don't work for you at first, don't give up on your efforts. Failure is just a part of the full process, especially for self-published authors.
About Author: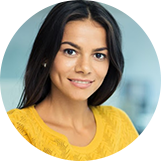 Lisa Wheatly believes analytical thinking and an enquiring mind are her strongest points, and she does her best to put them to good use. Lisa has had an experience in opening couple business. Besides, nowadays Lisa is a consultant of young entrepreneurs, and she feels that her knowledge of the human mind allows her to accurately assess the abilities of the young businessmen.