Guest Expert: Phyllis Zimbler Miller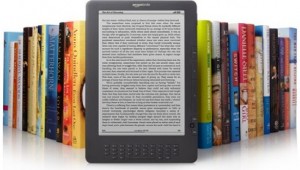 The explosion of ebooks onto the Internet, starting with the first Kindle device in November 2007, has put power into the hands of authors, who can now self-publish their own ebooks.
And more and more digital reading platforms, from Kindle's Fire tablet to Barnes & Noble's Nook to the iPad to Toshiba's Thrive tablet to any number of other ereading platforms, have exponentially added to this opportunity.
Here are some facts from the October 31st Wall Street Journal article "Secret of Self-Publishing: Success" by Jeffrey A. Trachtenberg:
Vanity presses have been available for decades. But thanks to digital technology and particularly the emergence of e-books, the number of self-published titles exploded 160% to 133,036 in 2010 from 51,237 in 2006, estimates R. R. Bowker, which tracks the publishing business.

Amazon.com Inc. fueled the growth by offering self-published writers as much as 70% of revenue on digital books, depending on the retail price. By comparison, traditional publishers typically pay their authors 25% of net digital sales and even less on print books.
How can you as an author take advantage of this self-publishing ebook power?
1. Any of your previously published physical books – no matter how many years ago – can now become ebooks.
If you have had books traditionally published, check your contracts. If the publisher does not own the digital rights, you can create ebooks of your books.
Or if the publisher did own the ebook rights but the overall rights for your books have reverted to you, you should now be able to publish your books as ebooks. (Check with your lawyer about this second example.)
2. Any new books that have NOT been accepted by a traditional publisher can be self-published as ebooks.
There is something important to consider here:
You may self-publish the ebook first with the thought that perhaps a traditional publisher will then pick up the rights to publish the physical book. On the other hand, having an ebook perhaps may discourage a traditional publisher from picking up the rights to publish the physical book.
In other words, you have to decide which path you want to take. If you do decide to first try for a traditional publisher without self-publishing the ebook, that option is always available to you at a later date.
The same common sense that applies to self-publishing a physical book applies to self-publishing an ebook:
• Make sure there is a minimum of spelling, grammar and wrong words in the text. Consider hiring a professional editor.
• Choose a book title, if possible, that creates a visual image in a reader's mind.
• Have an attractive cover design – one that is easily "read" on the Internet. Consider hiring a professional book cover designer.
• Format the ebook correctly for each platform (Kindle, Nook, etc. use different software). Consider hiring a professional ebook converter – and ask if that person will also upload the converted book to the different ebook platforms.
• Have a self-hosted website for ebooks the same as you would for physical books. You want a home base for your online marketing activities.
• Participate on social media and BookBuzzr for ebooks the same as you would for physical books. Also have a robust Amazon Author Page for ebooks the same as you would if you had physical books.
• Practice patience – you are in this for the long haul. And one advantage of ebooks over physical books: ebooks are not removed from online sites the way physical books are removed from offline bookstore shelves.
In conclusion, whether you are new to the Internet or have been active on social media sites for some time, take advantage of the ebook explosion to introduce people to your writing. You never know where this introduction may lead!
---

Phyllis Zimbler Miller (@ZimblerMiller on Twitter) has an M.B.A. from The Wharton School and is the co-founder of the marketing consulting company MillerMosaicLLC.com. The company offers consulting on book publishing and book marketing – see http://www.millermosaicllc.com/book-marketing/ – as well as builds WordPress websites for authors – see http://www.millermosaicllc.com/call-to-action-websites.
You can learn about Phyllis' fiction and nonfiction books at http://budurl.com/PZMbooks