Congratulations! Your book is finally done, and you think it's the best one ever! You created an eye-catching cover and the editor found no problems, so it's time to launch!
Amazon, here we go! You've uploaded your book there, and now it's a waiting game before all that dollars start rolling and 5-star reviews begin appearing on the page.
But instead of all this, nothing happens. "What the… ?! Did I upload the book right? What is going on?"
Maybe you're forgetting something? Something important? Something that you're not used to do?
The thing you forgot is marketing. How could anyone in the world know that you're selling the book if you don't let them?
Sorry to bring out this news but Amazon is not going to do all things for you. People are not magicians plus there is a lot of stuff on that website.
So, marketing. The thing that must be done to get dollars rolling. Although it might not be your natural skill, you can market your books even without a big fancy marketing company.
How? Find the best tips below.
Tip #1: Social media
It is a must in book marketing. Social media gives access to millions of potential customers, so why not take advantage of this opportunity? It's okay if you have just 50 friends on your profile because you'll need to expand your reach in order to build your brand.
There are a number of strategies and techniques to raise above the noise in social media, such as creating a separate page, adding social share buttons, broadcasting videos with experts, and many more others.
Tip #2: Competitive Price
Some authors have improved their sales by setting the price for their books at "free" for a limited time. The reason for this decision is simple: if you are an unknown writer, who will pay big bucks for your work? Moreover, it is a legitimate marketing technique: give the customer "a taste" and make them hungry for more.
Apparently, giving away your work is not permanent tactics, so make sure you don't price your book either too low or too high. Your main objective should be competitive price otherwise you're running a risk of being too expensive, so research comparable books and analyze their prices.
Tip #3: Get an audience before the release
Wouldn't it be nice if you already had people waiting for your book before you even released it? Absolutely. Creating anticipation and buzz for your launch is a popular technique in digital marketing because it allows engaging with potential customers early.
Assuming that you already have a Facebook profile or a blog, you will need to invest time into building anticipation for your launch. Let them know that your work will be released soon and give them a little preview about the plot.
Tip #4: Engage, engage, engage
The sad truth is that most people (even some of your Facebook friends) don't care a lot of about your book. But it's okay. It's your responsibility as a writer to promote your work and engage as many people as you possibly can. Begin by interacting with your existing readers and potential readers and ask them if they're interested in your book.
The conversation should not be limited to the book, though. In order to demonstrate your professionalism and truly engage others, you need to talk about writing in general, genres, and even yourself. For example, you can tell people some interesting stories about yourself that will make them curious about your personality and story. As the result, you're creating a richer experience for them.
Tip #5: Don't sell it – market it
One of the worst things you could do is sound like a seller. "Check out my book," Free only today," and "Purchase my latest book" are examples of phrases that will kill your marketing success. It's simple: you sound like a spammer. Can you imagine someone like Dan Brown doing this?
The chief goal of your marketing campaign should be to become well-known as an author, not a spammer. To achieve this, you need to discuss works by other authors and communicate with people even if they're not your readers (but they can be).
Tip #6: Keep it going
There are thousands of new books launched at Amazon daily, so it's easy to drown in the ocean of noise created by them. You and your book might be forgotten after a week before you even start some good selling. Probably, you'll have a month or two while your book is fairly new but if you don't keep your marketing going, it'll be a history.
Keep your marketing effort going regardless of whether it's been a week or a couple of months after the release. Marketing need never ends, and you should remember that.
Tip #7: Stay Positive
It is highly possible that your book won't generate great sales after the launch, so don't try to check them every hour. The last thing you need is depression and lack of motivation to write more works and continue marketing.
Stay positive and do what you have to do. Success will follow.
Tip #8: Keep writing
Regardless of whether your last book was a big seller, you should write another, and even better one. There are a few benefits here: for example, you'll get better as an author and our chances of increasing the sales will improve as well.
Tip #9: Never enter into conflict
There are many book critics waiting for your book, and many of them will say that it is not worth reading. These people live for nasty comments, trolling, and bad reviews, so you should ignore them. Moreover, getting into a conflict with someone online will be detrimental to your career as a writer.
Tip #10: Have some fun and rest
Always remember that you need meaningful rest or even a weekend off. Performing the role of a marketer can be very difficult for an author, so don't forget to relax and have some fun after working because you'll go crazy!
Happy writing and marketing!
About Author: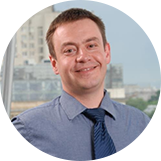 Tom Jager is professional blogger. He works at Proessaywriting. He has degree in Law and English literature. Tom has written numerous articles/online journals. You can reach him at G+ or Facebook.