How to Stand Out on Those Overcrowded Online Shelves
Guest Expert: Laurel Marshfield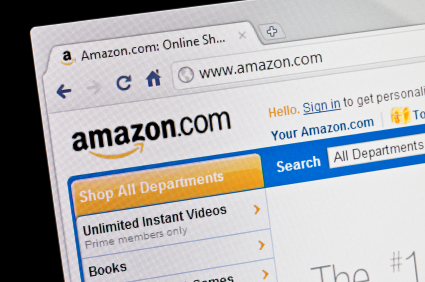 Amazon.com is the world's largest online bookseller. And if you're an author with one or more books, it is the one place you most definitely want to be. Getting visibility, though, is no easy task. You are competing with millions of books, overall — and perhaps hundreds or even thousands of titles in your specific genre or subject niche.
There's an added challenge. Famous authors in your genre have an obvious edge. But if you aren't famous, just yet, how will you and your book stand out?
As if anticipating that question, Amazon offers an ever-growing array of site tools for fashioning a five-star presence — one that will distinguish you from other authors on your overcrowded genre or subject shelf. Knowing how to use those tools is key. So here are a few tips for making optimal use of Amazon's four foundational (most important) tools: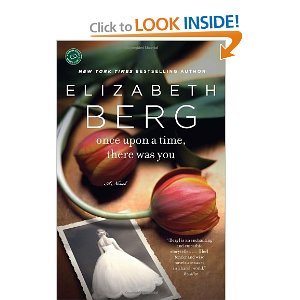 One:: Cover Photo, Title, & Look Inside
Your Book Cover
Here's a pre-publishing aside: You already know that you need an intriguing book title, backed by a knockout cover design, right? Your title and cover must convey the essential character of your book – its essence – in a way that makes readers want to know more. And know more badly enough to buy your book.
Because your title and cover (your primary promotional features, both on line and off) are so crucial to the success of your book, you would be wise to consider them very carefully. While you do, keep this fundamental point in mind: The critical thing your title and cover must convey (apart from your book's essential meaning and "musical" tone) is the subliminal message that your book both "fits in" and "stands out" in your genre or subject niche. Say you write literary fiction. You need a title and cover appropriate for that genre, one that says "I belong" and "I'm as interesting, if not more so, than the best books here — in my own unique way."
To help you make the best title and cover choices, study bestselling books in your genre (or subject niche) on Amazon, and figure out how they do it. Develop an ear for good titles, and an eye for good covers. Give yourself some time, though; don't expect to become a connoisseur after one quick browse through your genre's online shelves. (And if a publisher has purchased your book, your carefully crafted title may be changed by them, it's true. But having a stellar title will nevertheless help you get their attention. As for the cover, you may or may not be asked for your input, but if you have an excellent idea, there may be an opportunity to offer it.)
Once you have your standout book title and cover — and your book has, of course, been published — upload your cover art to your Amazon book page. Here you have two choices: you can let them pick up your cover art through their Look Inside program, described next. Or, you can upload it through your Author Central page, described last.
Look Inside
The next tool in this first group is Amazon's Look Inside feature. Designed to give potential readers the ability to scan your book's table of contents and a selection of its pages before they buy (as they would if browsing through your book in a bricks and mortar store), this tool is nearly as important as your title and cover for winning readers. Here's a link to the FAQs and details on this site feature: http://amzn.to/n2ARsY (If you're selling an eBook on Amazon, the online giant will automatically excerpt a sample from your eBook that readers can request before they buy; you need do nothing to set this up.)
Two:: Product Description, About the Author, Reviews
The next tool for constructing your five-star presence shows up on your Amazon book page below your cover photo and format list (if you don't have Amazon's two book promotion bars, which appear once you've sold a certain number of copies). This second tool is the Editorial Reviews section, and beneath it, the Product Description.
If this is your first book, particularly if you self-published, you may not have any editorial reviews (book reviews from newspapers and other traditional sources, like Publishers Weekly). So your page will not show this section (not the same as Customer Reviews, which come later). Instead, the Product Description will appear first, and this is your opportunity to sell your book with all the creative intelligence you can muster.
Product Description
Here again, it's wise to study the competition carefully. Look for authors who have mastered the art of writing winning copy for their books, especially books in your genre.
One interesting way of handling this section is novelist Elizabeth Berg's "Dear Reader" letter, written to attract readers for her most recently published book. It might not work for everyone, but given Berg's readership, it provides just the right touch and is extremely effective. You can read it here: http://amzn.to/nIKBSj
Consider creating something like it for your book's Product Description. It needn't be a "Dear Reader" letter; it could be written in a format that matches your subject matter (telegram, mission statement, author Q&A, humorous press release, note in a bottle found at sea – the options are endless). But whatever the format, the goal is always to intrigue potential readers while reaching out to them in a personal way that speaks to what the majority of your genre's fans respond to and want most.
About the Author
The next feature in this second group of presence-building tools is the About the Author section. Most authors fill this section with their publishing history, literary awards, and other forms of public recognition for their work. Here, for example, are the first two sentences in Berg's ATA: "Elizabeth Berg is the author of many bestselling novels, as well as two collections of short stories and two works of nonfiction. Open House was an Oprah's Book Club selection, Durable Goods and Joy School were selected as ALA Best Books of the Year, and Talk Before Sleep was short-listed for an ABBY Award."
If you're just starting out, you probably can't cite an extensive publishing history and numerous awards. So what can you offer, instead? Find something about your life as an author that makes a good story – perhaps why you felt drawn to the subject of your book. Win your readers with a welcoming, entertaining writing style (much like Berg's "Dear Reader" letter). Share an insight, a good feeling, a moment of levity – because that is what books do, after all. Use your ATA section to show off your storytelling skills, in a place that browsers may not expect it, which makes your story all the more intriguing.
Customer Reviews
The final feature in this second group of tools is the Customer Review section, which appears under your book title at the top of the page, and in Product Details, midway down. Unlike Editorial Reviews, you, the author, can have a hand in soliciting Customer Reviews for your book page. Ask friends, your writing group, writing teachers, and family (as long as they don't give the appearance of bias by sharing their relationship to you; i.e., "My little brother, Jimmy, is a terrific writer . . .") – ask them to post a review as soon as your book appears on Amazon. Aim for ten to twelve initial reviews; that number will reassure potential readers that your book is worth their investment.
Another way to solicit reviews is by being active on book sites – Goodreads, LibraryThing, Shelfari, and RedRoom, among others. Once your book is reviewed on any of these sites, ask the reviewer to post an excerpt on Amazon, as well. Still another approach is to persuade book bloggers to write a review. If you like what they've written, see if you can't also encourage them to post an excerpt on Amazon. (One way to find these valiant volunteer book reviewers is through the book blog network on Ning: http://bookblogs.ning.com)
Three:: Your Keywords & Search Results
Say you're looking for a good novel, but want to try an author you'd never read before. You could go to the search box at the top of any page on the Amazon site and type in a few keywords. To stick with our Elizabeth Berg example, let's say you typed in "fiction," then "women's fiction," and finally, "family." But the results show a mix of this and that — nothing inspiring.
So you decide to search through the "Tags" feature. You go to the book page for Berg's newest book, scroll down until you get to the "Tags Customers Associate with This Product" feature (only accessible through an actual product page), and type your search terms or keywords in the "Search Products Tagged with" box. Typing "literary fiction" opens up a page with far better selections. You can also do a second or third search, using additional search terms.
Clearly, adding tags to your book is a good idea — if you want browsers to discover your book, when searching for books using the same tags that you or others added to your book. (To add tags to your book, go the tags feature toward the bottom third of your book page, and add relevant keywords in the "Your tags" box, putting the most important words first, in any given group.)
Four:: Your Author Central Profile
The last foundational tool (and there are many other presence-building features on Amazon, but these four tools are the most important) is your "Author Central" profile. Access will be available to browsers through the "More About the Author" feature that appears right after "Product Details" on your book page.
To set up your Author Central page — with your author bio and photo, blog feed, videos, and more — go to https://authorcentral.amazon.com. Once there, you'll find the most helpful overview of the many options that this feature offers by going to the Help tab: https://authorcentral.amazon.com/gp/help
After you've navigated through the four foundational site tools above, look for other ways to connect to Amazon's many promotional features, as a way of maximizing your book sales. And if you think of something that Amazon doesn't do, go ahead and suggest it. After all, every single sale you make benefits them, too.
---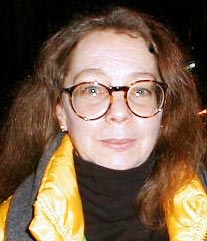 Laurel Marshfield is a professional writer, developmental editor (aka "book doctor"), and ghostwriter who helps authors shape, develop, and refine their book manuscripts for publication. She offers manuscript evaluation, developmental editing, co-writing, collaboration, ghostwriting, book coaching, and consultation for authors.

Her blog publishes inspiration and advice for the author's journey: Blue Horizon Communications Blog And her free eBook, available for newsletter signup (see the upper right-hand corner of her homepage) is titled: I Need to Be a Bestselling Author – Is That True?: The Five-Destination Roadmap to Authorship.
On Twitter, you can find her at: @BookEditorLM