As per a self-publishing survey that received responses from over 1,000 authors revealed, authors who spent money on a professional book cover design earned 18% more royalties. Thus, the old and cliche phrase "Don't judge a book by its cover" seems to be of little to no significance in the present times. Because in the present competitive market, people do judge a book by it's cover. As a cover basically serves as the face of a book and plays an important role in the sale of a book.
Let's take a closer look at the top reasons why a quality Book Cover Design matters:
 A Book Cover is Face of the book-

As I mentioned earlier, book cover acts as the face of the book and summarizes what a book has to offer. The way face is a mirror to our inner feelings and emotions in the same way a cover reflects what can be expected from the book.
For Instance– If the cover of the book displays ghost silhouettes, dark images & shadows, owls then it conveys the message that story of the book is based on scary and supernatural items. Similarly, if the cover design displays hearts, roses or soft words, then it conveys the message that book genre is most likely to be a romantic fiction. Your book cover should stick to the most general look and feel of the genre so that your readers can connect to it.
Joe Conlan, the author of famous book Nameless, shared his viewpoint on this and mentioned that he made sure that his book cover design reflects the dark nature of the story. He wanted to convey through his book cover, those readers who are interested in a thriller novel get to know it from a distance. And it worked for him, he got feedback from many readers that the first thing that grabbed their attention was book cover and it did complete justice to the story inside.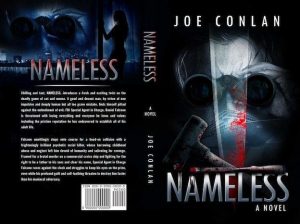 To Capture the attention of your audience

– A professional and catchy book cover design instantly grabs the attention of your target audience and make them take a second look. A well-designed book cover tells the readers that author is serious about the work and is a thorough professional. On the contrary, a poorly designed book cover conveys to the readers that author does not care much about the book and I am sure you don't want to take chances here.
So, it is a good idea to invest in an effective book cover design so that does not interferes with the decision-making at the point of purchase.
To build Brand Identity–

Another reason that you need to invest in a quality book cover design is branding. Your book cover design forms the basis of your brand identity or author identity and is of great importance when it comes to selling books. Though there are few different ways of branding that authors choose based the type of their book.
Same Cover concept- This branding concept is quite popular among the authors and is one of the most common one. In this, the author chooses to come up with one unique design concept for the book cover and chooses to stick to it for rest of this forthcoming books. The idea is to keep the branding same and make small changes in the rest of the elements.   
Different cover concept with 'one signature element'- In this concept, book cover may change but one signature element remains the same. Books by author Russell Blake make a good example of this wherein all his book releases font of the author stays the same. The font may have some different effect or treatment but is going to be the same. You can create a logo design for your book as well and use it for all your editions.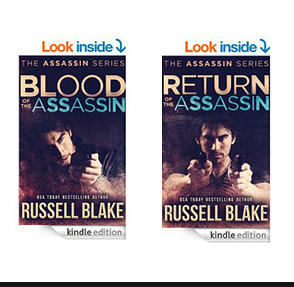 Traditional Series- This type of branding works when an author is planning to come up with series. In this book cover design remains the same while the hero image (main image) keeps changing.
Branding for books is extremely important as it helps readers to recognize the work of an author and establish author identity in the market.
To stay ahead of your competition–

In the present digital world where people prefer buying books online rather than visiting a bookstore, your book cover acts like a thumbnail and can play an important role in your sales. When your book is competing against thousands of other books on Amazon or any other online marketplace then you need a compelling & catchy book cover that sells itself.  
Product Packaging–

Well unlike products books, don't come packed in boxes rather they have built in wrapper such as book cover design. While buying any product, the overall packaging of the product plays a key role at the point of purchase similarly when buying a book overall look and appeal of the book cover design influences the purchasing decision.
Wrapping up
Well an attractive and quality book cover design that looks good and connects emotionally with the readers, can dramatically increase the sale of your book. So, make sure you invest in a book cover design that grabs the attention of your audience right away.
This leaves me with a question, Have you ever ended up buying a book just because it has an interesting book cover design?
About Author: