Guest Expert: Jo-Anne Vandermeulen
Compare writing the best post to an elevator pitch—amazing content with impressive presentation in concise format.
Cyberspace is filled with competitive blogs. Attracting viewers and increasing traffic to your site can be challenging….but, it doesn't have to be. You can *conquer all obstacles*…increase the traffic….plus, have many of these initial viewers coming back wanting to read more.
HOW TO STRENGTHEN YOUR POST –THE BEST POST:
1.) Amazing Content
CHOOSE YOUR WORDS CAREFULLY – Supply high quality and applicable information.
> Give…expect nothing in return.
> Sprinkle facts and quotes from reputable resources.
> Have fun and let your true-voice ring.
2.) Impressive Presentation
FIRST IMPRESSIONS COUNT – Be ready to change and 'play' with the format.
> Write with a mixture of formality & conversational tones.
> Add an eye-catching picture.
> Vary the sentence format to include paragraphs, point form, and checklists.
> Emphasize important content using bold, caps, or underline.
> De-clutter and use spaces.
3.) Concise Format
SHORTER THE BETTER – Be ready to cut, cut, and then cut some more.
> Check adjectives & adverbs – Write "tiny" instead of "very small"
> Use the strongest verb possible – Write "shuffled" or "sprinted" instead of "ran quickly"
> Write in active voice rather than passive – Write "Traffic drove to my site where my books were sold" instead of "Traffic was driven to my site where my books were sold".
> Use precise phrases instead of run-on sentences – Write "functioning links" instead of "links that connect one site to another where the viewers will be led".
> Reread the article and tighten – Write "the reader's review" instead of "the review of the reader".
Expect revisions. Let the post simmer, return, and make even more changes. To attract massive exposure and have these initial viewers coming back, write posts using amazing content with impressive presentation in concise format.
---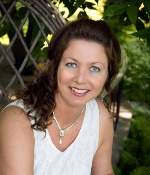 Author Jo-Anne Vandermeulen graduated from the University of Saskatchewan with a degree in Education and an English Literature major. She taught for the Moosomin School Division for twenty years before starting her full time writing career in 2006.
Jo-Anne produces and hosts a live weekly Blog Talk Radio (BTR) show, "Authors Articulating," where she shares marketing and promotional tips with other writers and answers questions from her extensive and ever-growing list of followers. She is an owner of Premium Promotional Services, a company that supports and markets fellow writers.
Her first book, a women's fiction (suspense/romance) called "Conquer All Obstacles" was released November, 2009. Her latest book, a non-fiction resource titled "Premium Promotional Tips for Writers", was released in December, 2009.
Jo-Anne has two grown daughters and resides in Courtenay, British Columbia with her mini-dachshund, Oscar.