Writing a book report should be an enjoyable, informative process. One that both you and those who read it, enjoy.  

However, that isn't the case for many. Writing book reports has become something that unites many students and writers alike in terror. They have been deemed complicated and challenging to write. Well, we're here to help. 

Just like how books will open your world to something new, book reports should allow you to understand the book better, and demonstrate your level of understanding. 

Here are our top tips on writing a great book report.
What is a book report? 
Broadly put, a book report essentially summarizes a book. Sometimes there's a personal twist, but not always.
The primary focus is on dissecting the book — with all its nuances and underlying features.
Throughout a report, interpretations of the text and included. The goal is to make your book report as unique and exciting as possible — adding personal translations in, that otherwise might never have been discovered.  
For example, a book report that would analyze Of Mice and Men would mention Curly's wife. She is shown to be wearing red — some may say that this connotes her promiscuous attitude and others may say that it symbolizes danger.
Another example would be the "green-eyed monster" idiom in Shakespeare's Othello, and again it requires an interpretation that will be different for each reader. Book reports revolve around this type of examining.
So, let's dive into the steps to make your book report profound. 
Before you start — you need tools
To write an excellent book report, you need to equip yourself with the right toolset:
Grammarly — a great editing tool that'll help you keep your texts proofread.
Studicus — a writing service, where you can hire niche writers to consult you on you a variety of texts.
Cliche Finder — a fantastic tool if you're after stylistic consistency.
1. Read the book and take notes 
Reading the book is essential — you'll be surprised at how many people decide that they can write a book report from just scanning through it.
Read through the book, maybe a few times if you need to, and make notes. Some people make notes in the physical book (we know that might make some people recoil in horror), others will jot their notes down on a piece of paper or laptop. Either way, keep them organized and easy to follow.
Pay close attention to every little detail as you read through it. Symbolism, idioms, repetition, pathetic fallacy — try to catch them all.
Look for prominent themes, there might be more than one, and color code them throughout reading.
Once you've done this, plan an objective for your report. What is the main point that you want to address in your book report? What question do you aim to answer?
From this, you can develop a very rough outline.  
2. The introduction 
The introduction of a book report is crucial. Think of it as a first impression.
In the introduction, you need to inject the book name, the author and the aim of your report. You should do this in a clear, concise way.
Here, in the introduction, you should also introduce the themes throughout the play. This is why color coding them earlier was so important.
You need something that will grab your readers' attention, and provide them with detailed insight into what your book report will include.
If your book report has a set question which it needs to follow, make sure you address and briefly answer this question in the introduction.
To clarify, you should mention: 
The book's name and title 
What your book report will talk about 
The themes that you mention 
Your conclusio
3. The body 
Depending on your aims of the book report, this will differ from one report to the next.
Using the notes that you carefully curated earlier, you'll hopefully have a slight idea of the points that you want to address throughout.
The body should include the following points:
The setting — how does the environment add to the story. This can be historically or symbolically. For example, The Color Purple is set in the early 20th century. From this, you can touch on the historical events at that time.  
The themes — We would suggest a separate paragraph for each different theme, making sure that they flow well together. Using Pride and Prejudice as an example, the themes will be love, social status, family, pride, prejudice, and marriage. Of course, some ideas or points won't be relevant to your book report.  
The characters — Talk in depth about all the relevant figures. Some might be symbolic.  
The plot of the book — Did the author write this book to have a deeper meaning? What message were they trying to convey?

Throughout these points, weave in your own thoughts, and impressions. Use quotes to confirm your points. Have you ever heard of 'PEAing' on your work? The point, evidence, analyze method — it's undoubtedly useful. 
4. The conclusion
You've made it to the ending. It's important that you round everything up, and clarify some of your points.
Think of the conclusion like the last swooping argument. The end is often where you add your personal opinion on the book. Many book reports end with a point on whether or not they would recommend the book to somebody else.
Above all, the conclusion is where you pull everything together. The conclusion will make the entire book report easy to follow, summarize your points, and the book. 
The takeaway
Your book report will require a few revisions. The first draft will never be perfect, and you'll always think of new ideas while writing it.
Above all, your book report should be fun to write and give you an appreciation for the book and the author.
We hope these steps help you to write a reflective book report, that highlights your enjoyment for the story.
Author's BIO: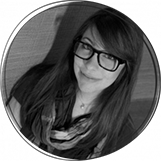 Linda Grandes is a full-time blogger at Studyton.com and a true expert in writing. She is interested in a variety of topics starting from education and ending at modern art. That`s why the idea of her blog cannot be narrowed to one topic as well. Linda also has vast experience in editing texts and knows all the angles of academic and professional writing thanks to her productive cooperation with WoWGrade.com. Linda is a passionate traveler and she is eager to learn new things and meet new people.