Guest Expert: Teresa Morrow
Getting the word out about your book takes top priority for most authors. You want to spread the word about your book and doing book signings in your local community can build great buzz for your book. The reading enthusiast in your local community searches for any and all places where they can feed their appreciation of books. While the major bookstore chains seem the more likely place to your readers, be sure to embrace your local independent bookstore as great places to conduct a book signing to meet your ideal readers.
Here are four steps to successful local independent bookstore signings:
Conduct Research – Use an internet browser such as Google or Bing and type in the search box your designated location of interest (i.e. independent bookstores in St. Petersburg, FL). A list of the desired locations will appear on your screen. Start with the first ten sites listed of interest and find the contact information such as address, phone number and/or email address.
Simply Ask – Pick up the phone or go and visit the locations and ask to speak with the manager or owner. When you have the opportunity to connect with the manager or owner, share about your book and your interest in doing a book signing or author presentation at their store. Having a list of outlets (social media, online event listings, flyer placement) you will be marketing the event will let the owner or manager know you are devoted to the success of the event. Offer a giveaway of a few author signed books at the event to build buzz (people love free stuff!).
Proper Plan – Once you receive confirmation from the store owner or manager, mark your calendar and place a reminder a few days before the event. Make a list of items (books, pens, notepad, bookmarks, business cards, media kits) you will need the day of the store event. One week before the event, call the store to address any questions, comments or ideas. A few days before, go over your checklist to ensure you have everything for the book event.
Active Participation – Get to the event at least 45 minutes early to give you time to set up and be on hand to address any changes or delays in the event. Send out countdown messages online to your community to let your readers know where they can meet and greet you in person. Accept requests from readers to take a picture with you (great free publicity for you and your book). Be sure to smile, engage with your readers and have fun!
Local independent bookstores sometimes get overlooked when an author seeks out places to spread the word about their latest book. However, these can be prime locations for profitable interactions with your ideal reader. And by conducting internet research, proper planning and active participation you will be on your way to a successful event.
---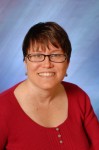 Teresa Morrow combines her three passions: writing, reading and networking in her business, Key Business Partners, LLC. She manages online promotional and marketing campaigns for authors and writers. She is an Editor at Large at WE Magazine for Women ™ and active member of Women in eCommerce. Teresa is passionate about helping authors and writers share their unique message to the world and offers a 20 minute free consultation. She also contributes a weekly blog column at Successful Blog titled, "Social Media Book List" and monthly guest posts at Book Buzzr.com in the series " TGIF Book Marketing Tips". For more information, you can contact her via email or visit her website.