Being an author, you might wonder if Pinterest is of any use to you. If you always considered this virtual pinboard to just be a place for seeking home décor, recipe or fashion inspiration, you are mistaken. There is a lot more this platform has in store for individuals and brands who wish to promote their products and connect with their audience.
With 250 million active users, Pinterest is platform you must definitely explore to promote your book, especially when 87% of Pinners have claimed to purchase a product because of Pinterest.
So, why not revisit this platform with a fresh perspective and use it to not just seek inspiration but also increase your book sales and shape up your brand identity?
Here are 5 powerful ways to market your book using Pinterest
Get Creative with Pinboards
Move over lengthy paragraphs of text, here's a social networking site that lets you interact using compelling visuals. So, get creative and create engaging Pinboards filled with images and videos that tell a story.
Right from having a Pinboard that lets your followers get a peek into your life to having boards that bring your books to life and one filled with readers' testimonials – it is a good idea to dedicate boards for promoting yourself and your books.
You don't always have to post about your books. There are many budding writers out there who would love to take a leaf out of your life, so you can also have a board where you post videos and infographics on writing hacks and tips that can be of some use to them.
Add Descriptions
Many Pinterest users overlook the importance of writing descriptions for the Pinboards without realizing what an important role they play in SEO.
Descriptions give your boards context and make them easily discoverable – both of which give way to increased visibility and engagement in the form of re-pins and shares.
The trick is to write an accurate Pin description that is infused with keywords, hashtags and also contains your website URL to drive traffic.
You can also use Pinterest's Guided Search Tool to get suggestions for the title and description of your Pinboards.
Join Group Boards
Group Boards are Pinboards with multiple contributors. Joining Group Boards gets you noticed, increases your fan following and builds authority. It also lets you network and collaborate with like-minded people in the same space such as fellow authors, publishers, small business owners and others.
Don't be that person who joins multiple and generic Group Boards. Look for those that are relevant to your line of work, where you can stand out and add value instead of getting lost in the crowd.
So, identify the Group Boards you wish to be part of and send a direct message to the owner, expressing your interest to join. Once you have established your presence on Pinterest, you can also create Group Boards yourself.
Host Contests
Have a book releasing soon? Hosting contests is a great way to generate buzz and spread the word about your new book.
Turn to Pinterest to host exciting contests while engaging your community. Some contest ideas include asking followers to re-pin their favorite photos from your boards, create boards related to your new book or even ask them to post their reviews on Pinterest after your book launches.
Remember to promote your contest on your website and on other social media channels and most importantly, offer a valuable incentive to maximize participation.
Add the 'Pin It' Widget
Last but not the least, all the online marketing activities you undertake must reflect on your website. Hence, you should add a 'Pin It' button on your website for your visitors to easily pin images and videos they like. This encourages social sharing with a click of a button and gets people to pin your content.
Author Bio: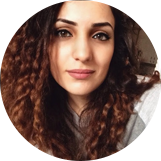 Adela Belin is the Head of Digital Marketing at Writers Per Hour. She creates content surrounding marketing with a focus on social media and digital marketing. Feel free to contact Adela on LinkedIn.