Guest Expert: Aggie Villanueva
What Can I DO With My App?
You MARKET, just as you do with your websites online. Notice one of the sections in my app image to the left is the "Library," where I sell my books. (In-depth marketing capabilities later in this series.)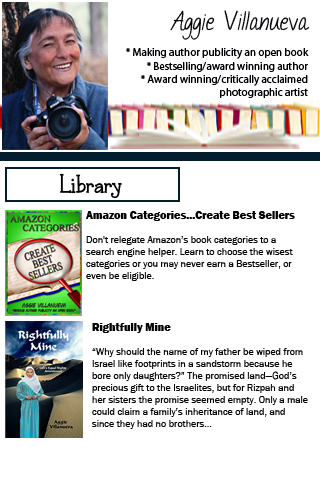 Apps gather the contact information of those downloading your app. You should make frequent contact with them, mounting sales campaigns, posting your schedule of appearances etc. This is similar to the newsletter subscription on your website where you capture email addresses, except it nearly eliminates the need to sign up because capturing phone numbers can be automatic. This captured info can and should be used repeatedly for inexpensive marketing campaigns.
And the smartphones offer exceptional marketing technologies. Just one example is LBS (location based search) where a smartphone will alert its owner when they are close to your location. Imagine you have a book signing in the city. You can do an LBS campaign so that users' phones will tell them they are close to the bookstore at the time of your appearance and suggest they drop by. This gathers followers spontaneously, who just happened to be in the vicinity. Your blog could never do that! (More marketing capabilities covered in other series articles.)
Where Do I Find Apps Marketplaces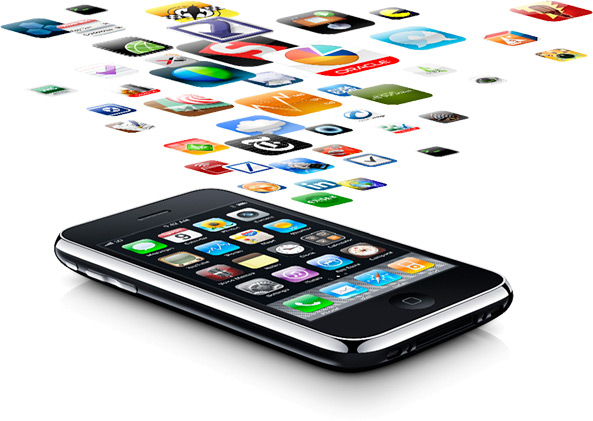 Apps are only available in the iTunes Store (for iPhones) and the Apps Marketplace (for Androids and compatibles). These marketplaces are only accessible from your iPhone or Android/compatible smartphones.
The purpose of the apps marketplace basically is to take the place of internet search engines, which are of little use to smartphone users because they lead only to internet websites that are incompatible with smartphones (this incompatibility covered in an upcoming series article.) The apps marketplaces lead only to apps, which are created specifically for smartphone use.
If you have any further questions, please leave them in the comment section below. I'd love to hear your thoughts.
If you wish to know more about Aggie Villanueva and her company check out this page.
RECAP: Why Do I Need My Own App?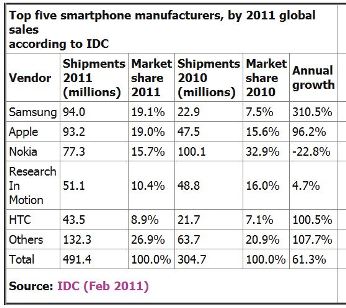 The iTunes Store (for iPhones) and Apps Marketplace (Androids & compatible) is mostly ignored by authors. This is a mistake. It's a market of billions of users who probably won't ever see your website/blog even though their smartphones are capable of internet browsing. (Why they won't see your site is explained in-depth in another post of this series.)
Smartphone users browsed over 97 million apps (in 2011), up from 37 million the year before. And on February 24, 2012 the iTunes App Store announced it was about to hit 25 billion downloads.
That's how fast it's growing, and it's growing at this rate because businesses have discovered there is money in being represented in this vital market. Today there are literally trillions of apps downloaded weekly.
As with Mother Nature, it's not NICE to ignore such vast opportunity.
But understandably businesses/authors can't even consider entering the mobile marketplace with their own app until they grasp where and what that is — until they get some answers. Each post in this series addresses a different set of question and aspects of mobile marketing with your own app.
Summary: Can I Afford an App?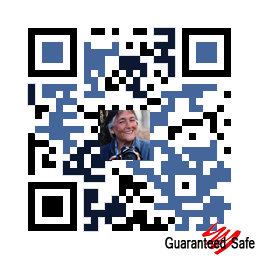 (Scan my custom QR code with your Android phone to download my free app. iPhone version coming soon.)
True, there are cheap do-it-yourself-type apps available online, but they begin and end with the entry level app you purchased and a few add-ons. Plus they can't take full advantage of smartphone functionality like the Location Based Search (mentioned in the marketing techniques articles in this series) or most other marketing campaigns.
Each app must be programmed specifically for your needs. This from-scratch-programming is the most desirable, but where the high costs could come in.
But it doesn't have to be expensive — offering you competitive prices for an entry level app is what my company, My Book Marketing Systems, is all about. Imagine your own app for just a few hundred dollars.
Even more importantly, we differ in that our apps can be upgraded a la carte to your heart's desire and as you can afford it, all the way to our high-end super interactive stand-alone e-reader. Having a stand-alone built-in e-reader in your app is extremely desirable. (That desirability is beyond the information addressed here, but will be covered in-depth in an upcoming article of this series).
---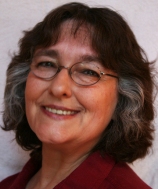 Published at Thomas Nelson before age 30, award-winning author Aggie Villanueva is now a self-published multiple fiction & nonfiction Amazon/Kindle category bestseller, for The Rewritten Word and Rightfully Mine. Aggie founded Promotion á la Carte, author promotional services and 6 months later was voted #2 at Predators & Editors in the Promotion category, and #4 the next year. She teaches author promotion across the Web. Aggie founded My Book Marketing Systems to save authors $100s – $1,000s, allowing them entry into the author app market of billions. She is also a critically acclaimed photographic artist represented by galleries nationwide, including Xanadu Gallery in Scottsdale, AZ.
---