So, you're in the process of, or have, finished your book. Sales are slow and you're trying to figure out ways to increase your sales (hence why you're reading this article), but don't fret. Despite all the hard work you have put into your project, these things to take time to pick up but, once they do, you'll be laughing at yourself for ever thinking you should give it up!
As a first-time author, it can be difficult to know what to do or where to go to ensure you are marketing your book properly, after all, this is your first time. To help get your confidence up and your feet back on track, here is a list of tools and tips to get your book marketing strategy off the ground and you on your way to becoming a best-seller.
Start as Early as Possible
To help you get going, the greatest piece of advice I can give you is to start marketing early on. This then gives you enough time to try out and test multiple methods of marketing. You have time to build mailing lists, social network contacts, authors name, reviewers and supporters so when you finally get to the stage when your book is ready to go, you can instantly release it to the masses.
Newsletter Creation
Creating a mailing list is one of the best ways to get your book to the masses. Start small by releasing a monthly, or even weekly newsletter that can connect with people and really helps to get your potential readers and reviewers involved in your upcoming project. From there, you can use software packages such as Mailchimp that enable you to turn visitors into your website into readers and newsletter subscribers. You can use tools such as Big Assignments to write your newsletters for you, especially if you're short on time writing your book.
Remember That Perfection Is Key
Whether you're working on your book, your newsletter, website content or anything that you are writing, as an author, your content has got to be spot on at all times. This means that you've got to edit and proofread everything that you write to ensure its accuracy. As a writer, if someone notices an error in your work, they are instantly going to be turned away due to the overall quality.
If you find that you're running out of time, there are a vast wealth of sites that can help you. After the Deadline and Ox Essays are some of the most popular tools on the internet.
Get Help If You Need It
As with any major project, working in a team is far better than going it alone. Whether you're editing your book, your tweets, your website, or whatever it is that you're working on, contact an editor at EFA, or use the online communities at Paper Fellows to ask for advice, reviews or help when it comes to creating content. The more people you have on board, the easier it will be to carry certain tasks, allowing you more time to concentrate on the more important aspects of your work.
Create a Marketing Kit
The final stage of marketing as a first-time author is to create a simple, accessible marketing media kit for yourself that will include everything you need to market yourself and your book when you need it. This kit should include professionally printed business cards, a high-quality headshot of yourself, a 100-150-word biography on yourself and a one-sheet description of your book. To help you out, there are several tools that can make this process quicker and easier.
You can use apps such as Photofunia to edit your images, head shots and book covers to ensure they are the highest quality possible. You can have your biographies and book descriptions written by a professional writer on a service such as Resumention because as we all know, it's always so difficult to write about yourself, best-selling author in the making or not.
About Author: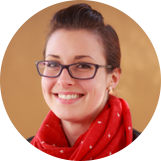 Brenda Berg is a professional with over 15 years experience in business management, marketing and entrepreneurship. Consultant and tutor for college students and entrepreneurs. Self-motivated results driven individual who is encouraged to travel around the world and share gained experience in her blog Letsgoandlearn.com