The great thing about consumers is the post-Christmas letdown period. During this time, consumers can go one of two ways: mindless, cheap trinket shopping to help fill the gaps or a nice, quiet, settled enjoyment of high-quality gifts.
1. Keep Your Book as the "Cozy Fireplace Reader" Companion
People still want the cozy armchair and fireplace life after Christmas has passed. Remove the decorations and keep your advertising showing a cozy winter book, complete with hot cocoa. Make the armchair super comfortable, the fire brightly lit, and the model in soft, thermal pajamas. The classic book-reading scene is what we all crave this time of year, especially since Christmas is no longer here to force that lovely paradigm on us. Recreate it for your book with the perfect setting, minus all of the decorations.
2. Display Your Book being Shared by Families
Show a couple reading together or a family gathered around your book. This does a couple of things: It targets the extroverts who feel left out of the book sphere. And, it makes people more likely to share their reading material. Books are private journeys. Make them more public. If you really need to target the Christmas crowd again, show the model reading aloud to the family while the kids play on the living room floor with their new toys.
3. Target the Loners with a Funny Ice Fishing Ad
After the holidays, the isolated loners from each family go back to their lives with a relieved sigh. Draw these people in as customers by creating a funny ad about ice fishing, showing a single stranger in front of a fishing hole, reading your book. An idea for a title would be: All you need is a fish fry and Author's Name.
If you are marketing specifically to women, the scene can be a one-room cabin in the mountains and the woman is curled up beside the wood stove with her large dog on the floor below her. The line would read: All you need is a hot cocoa and Author's Name.
4. Put Your Books Together in One Big Package
A package of brightly colored books is appealing to everyone. Arrange your books in a pleasing color montage and market them as a bundle. Trigger our innate desire to not miss out on something by offering the bundle until January (or Feb. or Mar.) 21st only. After that, they will be sold in an individual format for the higher price, again. Put a countdown clock above the "Buy Them Now" button to really make the point.
5. Got Pictures? A Display Page draws the Curious In
Repeat after us: The curious always keep reading. If your book has drawings, pictures, paintings or photographs of any kind, you must use these as display pages in both your online marketing and on posters. If people can see inside your book, even at a glance, they can get a feel for it. We are all visual learners, so visual processing of your book is far more likely to get readers. Plus, readers will feel like they're already familiar with the book. Our brains always choose familiarity over something new. Every time.
6. Get Other Markets Involved: Target the Readers
It's easy to assume that those who are most educated or who live in colder climates would read more, but data shows otherwise. The countries who read the most according to some recent studies are India, Thailand, and China. Start your marketing efforts in those countries and that part of the world and then move west to Europe and North America. If you start in the countries that read the most, you can almost guarantee a good start to your book sales. That will carry you through the first few months and give you the confidence to succeed in the months that follow. Plus, people that read more, share their favorite books with their friends, so talk of your book will increase and spread faster in those countries that read more.
Marketing your book in the post-Christmas letdown may seem like a lost opportunity, but it's not. You can definitely use it as a way to draw in more people, instead of less. Happy Marketing and Enjoy Your Cocoa
Author Bio: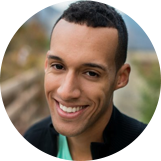 Devin is a book enthusiast who enjoys a successful career in marketing. He loves helping others and sharing his experiences with others by writing in his free time when he's not working, traveling, or spending time with his young family.