Throughout my 25 years as a high school English teacher, I learned to recognize the Readers and Reluctant Readers who sat in my classroom.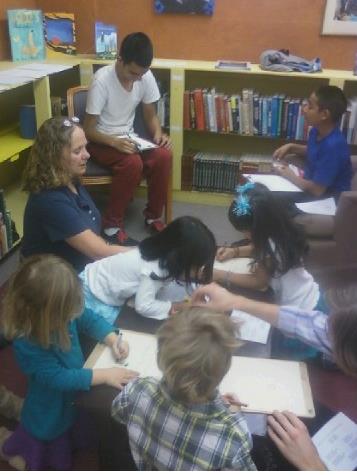 My Readers would quickly flip through of pages of each book as I handed them out, glancing at the chapter headings and turning to the first chapter. My Reluctant Readers also flipped through the pages anxious about just how many pages the book contained. Silent groans accompanied the glance at the number of chapters. After they turned to the first chapter, they closed the book and lowered their eyes.
Everything about the book fascinated my Readers, while it filled my Reluctant Readers with trepidation.
I didn't realize it then, but early in my career, I unconsciously made a commitment to spend my retirement from the classroom encouraging those Reluctant Readers to enjoy reading early in their schooling years.
Before writing my first book, Guinevere: On the Eve of Legend, I gave a lot of thought to the differences between my two types of readers and how to focus in on books that would persuade Reluctant Readers to do more than just flip through the pages before closing the book. Here's seven items I found that work illustrated with examples from my paperback version of Young Knights of the Round Table: The King's Ransom.
Reluctant Readers:
1. Look for books under or close to 100 pages
The complete text of Young Knights runs 104 pages.
2. Need something to break up the pages of print
Within that 104 pages, 18 contain simple line drawings that correspond to each of the 18 chapters and 8 are blank pages. The blank pages are there to insure that each drawing/chapter starts on a left-hand page. (The eBook version contains no drawings.)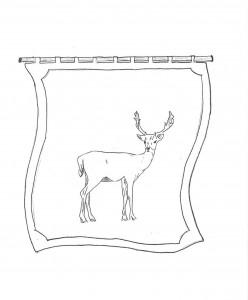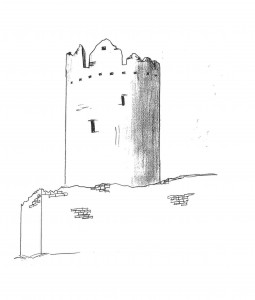 3. Want to read shorter chapters
Chapters vary in length from two pages to six pages and end in a cliff-hanger. The 6×9 size of the book helps.
4. Shy away from long paragraphs of descriptive prose
Brief descriptive passages are tucked into the action of the story.
"Wondered when you'd get here."
Bryan jumped, jolted out of his thoughts. Looking around, he spotted the speaker, and even though he hadn't seen her up close before, he knew she was Seanna.
She was a young woman, not as old as the village gossip said. Her short, ragged-cut, black hair did nothing for her features. He wondered what she would look like if she grew it out. She might even be pretty.
He caught himself. "I must be touched in the head," he muttered.
5. Identify with characters similar to them
My three main characters range in ages from 11 to 15. Each of them struggle with growing up and finding where they belong.
The Wild Man had introduced him to young Prince Gavin, as alone as he, but in a different way. Gavin feared disappointing his family, failing them by showing cowardice in battle. Philip had formed a bond with Gavin those first weeks that helped them deal with their fears and doubts.
In time, Gavin introduced him to Bryan, the blacksmith's apprentice. Bryan, sent away by his family to learn a trade, longed to be a knight, but he lacked the money and stature that would make it possible. And so Bryan dreamed of a life he would never have, could never have. He labored in sadness and silence.
Indeed, they all had their demons.
And Philip? While he had found a new family in his friends, he had chosen not to confide in them, yet. He was afraid of again losing those he had come to care about.
6. Gravitate toward medieval/warrior-based settings
The story's set in medieval Wales in the days of kings and warriors. Action scenes are plentiful as are castles.
Nothing else, however, about the castle was welcoming. Evidence of vicious and prolonged battles marked its wooden walls; scars from fires set in an attempt to burn a way into the bailey courtyard covered the right side. Ugly scars. Black soot almost reached the top of the battlements towering above the tree tops. Charred timbers remained, neither repaired nor replaced.
At the top, Gavin knew, dried blood left by defenders and attackers alike covered the timbers. It was the same at Pembroke, his home.
7. Hunger for excitement and adventure
In the story, the three characters each set off on their own challenging quests to save their mentor/friend accused of murder and thief.
Gavin cleared his throat and then in a voice deeper than normal, he recited the words he had heard so often before in the chapel, words that bound newly anointed knights to service.
"I pledge by the knight's sword–symbol of light in the darkness of evil…" He stopped and waited for Bryan and Philip to repeat after him.
"…that I will prove the innocence of the Wild Man." Gavin paused again, while the others repeated the oath.
Gavin nodded at them and placed his other hand atop the sword's hilt. Philip and Bryan did the same.
With Readers, an author doesn't have to pay a lot of attention to the first four items on the list. These Readers love to read and are thrilled with books of any length. They don't need pictures—but pictures are a plus—and they love to be immersed into new worlds with deep description. Readers still need to identify with the characters, and medieval worlds filled with adventures and challenges also draw them into the author's story.
I am friends with authors who believe that they write for Reluctant Readers. When I look at their books which run over 150 pages with no illustrations and long descriptive passages, I sigh and try to explain to them that their books, which they love, are not inviting to Reluctant Readers. Instead, they are writing books for when those Reluctant Readers become Readers.
---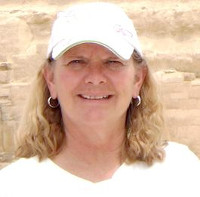 I am a retired high school English teacher. A devourer of books growing up, my profession introduced me to writings and authors from times long past. Through my studies and teaching, I fell in love with the Ancient and Medieval Worlds. Now, I hope to inspire young readers and those Young-at-Heart to read more through my Quest Books set in these worlds.
You can find me on Carpinello's Writing Pages, where I interview other children/MG/Tween/YA authors. My home is at Beyond Today Educator. At The Quest Books, I've teamed up with Fiona Ingram from South Africa and Wendy Leighton-Porter of England/France/Abu Dhabi to enable readers to find all of our Ancient and Medieval quest books in one place.
| Facebook | GoodReads | Twitter | BookBuzzr | Amazon |
---