Guest Expert: Jo-Anne Vandermeulen
The characteristics of a successful blogger are not too far off from the attributes as being an excellent teacher. I taught school for 20 years and swimming for 5 years before that. Classroom management was my strong suit…and the fact that I loved my students, they in turn…loved me back. I can honestly say that I was a great teacher…and, I truly had wonderful students.
Having a teaching background has helped me become an expert blogger in such a short amount of time, but it is not a requirement…so don't worry if education is not in your background. You may still have the essential qualities to *conquer all obstacles* and become a blogger with a huge following. Ask yourself these questions:
1.) Can you captivate an audience? Whether it's on a one-to-one or in front of a group, are all the eyes cast upon your face and anticipating your next words?
Write articles in a variety of ways – Include various instructional methods—all levels of learning will be your viewers. They will be at different stages. Presenting a variety of methods and the complexity of the content is so important. When I write a post, I sometimes use point form, questions, bold statements, quotes, and usually include examples. Hook your audience right from the beginning. Repeat what works.
2.) Are you speaking from the heart? Do you show empathy, opening yourself by sharing honest examples of yourself; thus, exposing vulnerability?
Write with no fear – This is no time to consider judgements from others. Remember that what we say is subjective and our job is not to make everyone happy. Take chances and open yourself up…you'll be amazed at how many others can relate to your story and come on board as more than just followers…but also as fans.
3.) Are you sincere when you show each individual is special?
Accept all attitude—The viewer must feel included and part of a community. They will not only want to stay until the end of the post; but also, will come back to read more. Begin the post with a 'welcome'. Be inviting for the newbies by encouraging their talents…invite them to guest blog and offer to guest blog on their site. Thank the followers and fans—really show your appreciation by telling them that without an audience, you definitely wouldn't be a blogger. You need them…and tell them that. Your viewers are needed!
4.) Is your message positive and the new content attainable?
Use the word 'always'— Present content in a fashion of 'do' instead of what 'not to do'. Keep the negative words out. Instead of using the word 'never', use 'always'. As a lifeguard, I use to call out to a running child to walk on the deck…not the words, "don't run". The word 'walk' is positive and shows the behaviour you need for them to understand. Yelling the words, "Don't run", is negative and plants the seed of the inappropriate action as being acceptable. Words are powerful so check to see the phrases you use in your posts.
For your viewers to respect you, first you must genuinely respect them. As a blogger, our job is not only to supply valuable content; but also, to make the readers feel special. I use the brand or motto, *conquer all obstacles* because it fits EVERYTHING I truly believe my audience can attain. You can *conquer all obstacles*.
---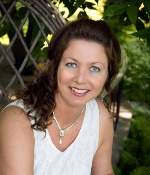 Author Jo-Anne Vandermeulen graduated from the University of Saskatchewan with a degree in Education and an English Literature major. She taught for the Moosomin School Division for twenty years before starting her full time writing career in 2006.
Jo-Anne produces and hosts a live weekly Blog Talk Radio (BTR) show, "Authors Articulating," where she shares marketing and promotional tips with other writers and answers questions from her extensive and ever-growing list of followers. She is an owner of Premium Promotional Services, a company that supports and markets fellow writers.
Her first book, a women's fiction (suspense/romance) called "Conquer All Obstacles" was released November, 2009. Her latest book, a non-fiction resource titled "Premium Promotional Tips for Writers", was released in December, 2009.
Jo-Anne has two grown daughters and resides in Courtenay, British Columbia with her mini-dachshund, Oscar.