Guest Expert: Aggie Villanueva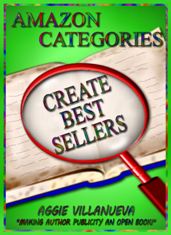 Are We Unintentionally in Violation?
Are Amazon book and review deletions actually inexplicable? I've been following the controversy about Amazon deleting thousands of book reviews, even authors' entire books, with no explanation to them other than that they are in violation of Amazon rules. See Reviews Accidentally Deleted by Amazon or Cover-ups and Denials? for info, links and comments from a multitude of authors starting last March, 2011.
Are the Book/Review Deletions Actually Inexplicable?
Many authors have reported that despite repeated contact begging for an explanation from Amazon, they were denied. But now I'm wondering if there is an explanation, or two. I've spent much time researching this issue. I am absolutely the last person who can explain legal/copyright matters, but my own research has uncovered the following, if I understand it correctly.
Authors and professional book reviewers are up in arms and for good reason.
• Reviews are our life blood. There is no other way readers can find unbiased descriptions and recommendations.
• Amazon reviews are the only way to make their readers' choice Top Rated list, which is frequented by readers to the extent a top listing there, can create an instant bestseller.
• If our book is banned from being sold on Amazon we lose hundreds of thousands of dollars worth of their ingenious free book promotion.
Since I write extensively on the limitless marketing value of listing and selling our books from Amazon.com I covered this question in a section of my upcoming how-to book about using their Categories to earn bestselling status, and untold other promotional benefits not available elsewhere. The following is excerpted from Amazon Categories Create Best Sellers.
Excerpt (my own humble research)
Why Should I Care How to Get an Amazon Category Bestseller When They Can be a Bully?
It's true Amazon can seem like an obnoxious giant child at times, but like it or not, readers have made it clear that Amazon is where they want to purchase books and eBooks. And like them or not, Amazon makes bestsellers out of more writers than any other site. So why not take advantage of their system that makes it possible to sell more books than nearly anywhere else?
Many in the industry have had irreconcilable differences with them. We've all heard the highly publicized publisher's beefs. And I personally know authors and reviewers who have suffered ongoing injustices from some of Amazon's automated 'bots. These algorithms are actually set up to keep the system fair but occasionally they read things wrong. And boy howdy if they err against your book!
To cover just a few complaints, a multitude of reviewers have had hundreds of their reviews permanently deleted for no apparent reason, and met with refusal from Amazon to correct mistakes made by their own 'bots or even be given an explanation of their offense. I posted here about one such reviewer, and at several of my online professional groups. It sparked a lot of debate.
One angry author wrote,
"Amazon accused me of posting my own review for the first book of my series and "threatened" to delete my book's listing if I didn't take it off. I offered them proof that I did NO activity on the day in question.
"After a lengthy dispute with Amazon, and some investigation, I discovered Amazon mines sites it is linked to and PULLED the review that was actually a 'press release' I emailed to several affiliate sites on the day they claim I posted it on Amazon. I again confronted them with this discovery and they backed off and my book remains listed, but the review deleted. Since then I don't do any activity on Amazon."
Occasionally the author/reviewer is in the wrong too because they didn't read Amazon's regulations, or the regulations are vague and/or nearly impossible to find as is so often the case. But whether a transgression is innocent ignorance or not when Amazon's 'bots detect offense anywhere online they treat them all as guilty.
Amazon owns copyright to all the reviews on their site. If they see their review reprinted in full anywhere else they will delete that review and possibly your book. But we are allowed Fair Use rights to excerpt a few lines from our best reviews. See How to Get your Book Reviewed by Dana Lynn Smith for more in depth information pertaining to Amazon's review regulations. And I'd recommend periodically Googling it to see the newest reports and ongoing dialog.
In support of their full rights to anything written upon their site's pages here is the Amazon help file reference to those who write the review. But this is pertinent to authors too, whether regarding reviews that we wrote about other books or readers wrote about our books.
Excerpted from Amazon's reference file: "If you do post content or submit material, and unless we indicate otherwise, you grant Amazon a nonexclusive, royalty-free, perpetual, irrevocable, and fully sublicensable right to use, reproduce, modify, adapt, publish, translate, create derivative works from, distribute, and display such content throughout the world in any media." Unspoken here: or delete it without explanation.
They also prohibit: "The upload, download, or transmission of any domain names, URLs, or hyperlinks. The use of the Service for commercial purposes such as advertising, promotion, or solicitation."
Did you catch the relevance of this prohibition to the use of our book reviews? We are prohibited from using hyperlinks & domain names, such as you'd naturally include in a press release where you quoted in full their review of your book, or say a blog post quoting a great Amazon review, etc. etc. These are all places where we are definitely reprinting it as "advertising, promotion."
How many of us have already done something similar? There are so many ways authors can unknowingly break yet another of their regulations. When it comes to reprinting anything from an Amazon page it might be best to call and ask where to find their guidelines before doing so.
Amazon is unrelenting in their enforcement of perceived violations, whether justly or unjustly. Make sure you've read their guidelines thoroughly. If you still have questions, contact Amazon with them before proceeding and possibly inadvertently violating their rules.
End of Excerpt
Obviously there are many more layers to this issue. If you have any experiences that may help shed light please post them below so we can all benefit. Maybe if enough of us are talking about this online it may come to Amazon's attention. Possibly we'll get some answers straight from the horse's mouth.
---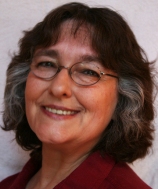 Published at Thomas Nelson before age 30, award-winning author Aggie Villanueva is now a self-published multiple fiction & nonfiction Amazon/Kindle category bestseller, for The Rewritten Word and Rightfully Mine. Aggie founded Promotion á la Carte, author promotional services and 6 months later was voted #2 at Predators & Editors in the Promotion category. She teaches author promotion across the Web. Aggie founded My Book Marketing Systems to save authors $100s – $1,000s, allowing them entry into the author app market of billions. She is also a critically acclaimed photographic artist represented by galleries nationwide, including Xanadu Gallery in Scottsdale, AZ.
---