Guest Expert: Phyllis Zimbler Miller & Yael K. Miller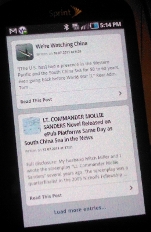 Whether you have physical books or eBooks, you want your books available to potential readers using their smartphones to surf and buy.
According to a recent Pew Research survey, more than 1 in 3 of all U.S. adults owns a smartphone, and 23% use it to go online on a typical day (information taken from Socialcast's infographic).
If you are an author selling eBooks, you will definitely want to enable potential readers to buy your eBooks from their smartphones – and instantly start reading your eBooks! And while eBook prices vary, if your eBook is under $10 it is probably priced well for spontaneous purchase.
One option is to have a mobile website separate from your regular author website. However, this will cost you more money and time. Plus this is probably not necessary if you take basic steps to make your author website mobile friendly.
Important elements for making your website mobile friendly:
Warning: If your website is Flash based, it will not display on iPhones or iPads. It also might not display correctly or function 100% on Android smartphones.
Your website might already be mobile friendly. If you have a smartphone, view your website on it. Ask friends or connections on social media sites to check your site for you.
If you have a WordPress-based website, we recommend you use the WPtouch plugin. There are two versions: the free one (which we use) and the paid version (which includes many other options including support for the iPad).
If you blog and each post has at least one picture, WPtouch has a great feature to make a post more inviting on a mobile device:
Under Settings-WPtouch-General Settings-Post Listing Options, select "Post Thumbnails/Featured Images" and click the save button.
Then each time you edit a new post, on the right side there is the box "Featured Image." Click on "Set featured image" and select the image you want to appear as a thumbnail when the site is viewed on a smartphone.
Check out http://www.molliesanders.com on a smartphone to see this in action.
Note that the WPtouch free configuration eliminates the sidebar(s) of a site. If you have important information in your site's sidebar(s), make sure that information is also on a page on your site and put that page in the navigation menu of the WPtouch configuration.
Cautionary tip: If you are linking to Amazon for people to purchase your book or eBook, do NOT link to the home page of Amazon. Instead link to the book or eBook's purchase page on Amazon. The same is true for any other book sites.
In conclusion, authors should always want to make it as easy as possible for people to say "yes" to buying their books. Authors want to be where potential book buyers are, and today that means on mobile devices.
If your website is not mobile friendly, take immediate steps now to make it so.
---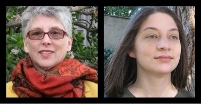 Phyllis Zimbler Miller (@ZimblerMiller on Twitter) and Yael K. Miller (@MillerMosiacLLC on Twitter) are the co-founders of the marketing consulting company www.MillerMosaicLLC.com, which builds mobile friendly WordPress websites and works with clients to effectively use social media marketing.
Phyllis is also a fiction and nonfiction author, and her newest novel is "Lt. Commander Mollie Sanders".