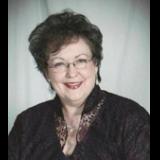 Pat Ballard is the Queen of Rubenesque Romances and author of 10 Steps to Loving Your Body (No Matter What Size You Are).
The 10 steps are:
Never stand in front of a mirror and think negative thoughts about yourself.
Never stand anywhere and think negative thoughts about yourself.
Search carefully for your good points and when you have found them, nourish them and build on them and cause them to grow daily.
Close your mind to any negative words, thoughts or actions that someone might send your way. Don't allow negative thoughts into your subconscious.
Always conduct yourself in an honorable fashion and don't allow your mouth to appear larger than your body.
Always do your best to look like you care about yourself, as no one respects a slob, no matter what size that slob might be.
Learn what your best colors are, what your best hair style is, and what your best clothes style is, and never leave your house without being dressed accordingly.
Always, and without fail, smile and simply say, "Thank you," when you receive a compliment. Never think or say that the compliment isn't true.
Stop apologizing about your size. Expect everyone to accept you, respect you, and be happy with you just the way you are.
But most of all, you have to love yourself. When you love yourself, others will love you and respond to you in the exact manner as you feel about yourself.
Pat is the author of Dangerous Curves Ahead: Short Stories , Ten romantic tales pack suspense and sizzle into this collection of short stories featuring amply curved women.
BookBuzzr recently interviewed Pat Ballard who is the author of the book 'Dangerous Curves Ahead: Short Stories ' which is attracting plenty of interest on BookBuzzr.
1) Welcome to BookBuzzr blog, Pat Ballard. Can you tell us a little bit about yourself and how long you've been writing?
From the time I learned how to read and write, and the magic of words and stories, I've "made up" my own stories. Other than reading, nothing made me happier than getting in a quiet place with paper and pencil and writing a story. I also learned the power of storytelling by making up stories "on the spot" to tell my younger cousins.
2. Who has inspired you as an author?
As a young avid reader, I dreamed of being an author some day, but wasn't sure which gender I wanted to pursue. Then, when I was in my mid-teens, I discovered Emilie Loring's romance novels. Her books were entertaining, but, to me, they were truly inspiring. Her books had a way of making me, the reader; want to take life's high road and to be a better person. After reading her books, I knew that I wanted to write books that would inspire the reader, along with entertaining.
It took me a few years to find my writing voice. But after dieting for 22 years, then deciding to stop starving myself and learn to love the body that I had been genetically programmed to have, I decided to write motivational romance novels with Big Beautiful Heroines. And although my novels have larger heroines, they're meant to motivate women of all sizes to learn to love the body they have and stop trying to look like and be someone they're not.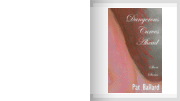 3) What did you do to celebrate your first book?
Wow! My first book. When I received a copy of my first book and held it in my hands, I had the most amazing calm settle over me. I knew I'd come home. I had a literal peace wash over me. The knowledge of knowing "this is who I am," is powerful. I had always known that I was a writer, but the physical book in my hand validated that. That's all the celebration I needed. The knowing.
4) What are the best perks of being an author?
For me, the best perks are being able to, hopefully, make a difference in people's life with my written or spoken words.
To be able to work at home and control my own hours, work space, etc. To be able to sit and "daydream" and know that I'm still "writing" even if it doesn't look like I am.
These are just a few of the perks that I love.
5) Is there a genre that you'd like to write and one you'll probably stay away from? Why?
Other than romance and romantic suspense, I think I'd like to try a Western novel. But, even then, it will have a large romantic element, so it will probably still be listed as romance.
I have a nonfiction in print. 10 Steps To Loving Your Body (No Matter What Size You Are.)
I also have a FREE nonfiction book. The title is Something To Think About: Reflections on Life, Family, Body Image & Other Weighty Matters by the Queen of Rubenesque Romances that is available for free download at www.patballard.com.
And on BookBuzzr/Freado Something-to-Think-About-Reflections-on-Life-Family-Body-Image-Other-Weighty-Matters-by-the-Queen-of-Rubenesque-Romances
The genre that I don't ever intend to write is horror. Unless I have a total personality change, I just won't go there.
Why? Because I don't read horror, I don't watch horror, and I don't even want to hear about any horror.
6) Why is your short story collection titled 'Dangerous Curves Ahead: Short Stories'?
Since I know that there are some readers who don't enjoy reading novels, I wanted to write some short stories with the same motivational theme for those who might sit down and read a shorter work. And since my heroines are larger I thought.
Dangerous Curves Ahead was kind of appropriate. I added "Short Stories," to let the reader know that this wasn't a novel, but short stories.
7) If asked to share one piece of advice on book marketing with other authors, what would it be?
Make sure you have a website or blog and a strong Internet presence. That is the single most important thing you can do.
8 ) Do you do anything special to celebrate a sale, new contract, or release?
Smile a lot! Maybe giggle a little. And have another onslaught of peace and contentment. Then bore all my family and friends to death telling them "I have a new book out!"
I don't mean to be flippant with my answer, I'm serious. I just don't make a big deal about it, otherwise.
9) How long, on average, does it take to write one of your books, from initial idea to publication?
About a year. I try to average a book a year. That gives me some promotional time, some writing time and some procrastinating time.
10) What advice do you give to budding writers?

Just do it. Don't let anyone tell you that you can't do it, that you shouldn't do it, or any other negative advice. Never give up. Count rejection letters as a simple "No," and every "No" is just one step closer to a "Yes."
If your truly want to be a writer, the only way you can fail is to not write.
BookBuzzr thanks Pat for such a fantastic interview. Connect with Pat on fReado.
FREE BOOK! Something To Think About – Reflections on Life, Family, Body Image & Other Weighty Matters by the Queen of Rubenesque Romances.
http://www.pearlsong.com/newsroom/patballard/somethingtothinkabout.pdf