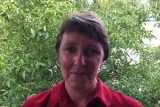 We had an opportunity to do a Google Hangouts interview with Barb Drozdowich. Barb runs a book review website called Sugarbeatsbooks.com. She is also the author of a new book titled Book Blog Tours: An Essential Marketing Tool for Authors.
Key Issues Discussed on this Call:
What is a blog tour and why should an author consider them?
What are some of the reasons as to why bloggers talk about books on their sites?
What kind of traffic do these bloggers normally get?
Who are the people who normally visit these blogs?
Do the bloggers get paid for featuring a book?
What are some best practices for authors to use when they go on a blog tour?
How much does it typically cost for an author to go on a blog tour?
How much time does the author need to invest when they go on a tour?
What kind of results can an author expect through a blog tour?
Top Takeaways:
A book blog tour helps you reach an audience that you can't reach in person.
Bloggers host books because they love books and care enough to share a book that they like with the world.
Relevance of the blogger's genre is more important than hard traffic numbers.
Be clear about what you want to achieve with the blog tour. Most authors focus on sales. But that is the last piece of the puzzle.
The goal of a book blog tour is to make friends, network with readers and build relationships for the long term. It's a chance to get your name and book cover in front of a new audience some of whom may be living in other countries. The goal is not to sell books but to make people aware about you.