Guest Expert: Scott Hunter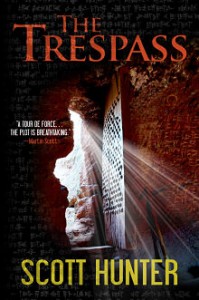 Following the milestone of 27,000 Kindle copies sold of my archaeological thriller, The Trespass, Freya has invited me to share a few marketing tips . . .
Here, in no particular order, are some of the actions I have taken over the past eight months which I believe have contributed (and still are contributing) to healthy sales of my four novels.
So, what did I do? Well, I …
• …signed up to BookBuzzr.
This was one of the first things I did. I liked the style, approach and practical help the company offered. I set up a Facebook fan page and I included the BookBuzzr sales widget on my website (the one which allows you to browse through the pages of the novel – it's very cool). I was also really pleased with the volume of cover views produced by the inclusion of the novel in the Freado games!
• …raised my Twitter profile.
To do this I have been using SocialOomph, as well as engaging with other authors/readers via usual Twitter interactions.
• …had my website redesigned by a professional.
Although I have an IT background, I can't design websites for toffee. It's best to leave it to the pros! My website now looks very polished and hosts my blog as well as information about my books.
• …made sure my eBooks were properly formatted, and indistinguishable in presentation (or as close as I could get them) to a traditionally published novel.
It's amazing how often I see Amazon reviews complaining about bad editing/typos/incorrect use of grammar. There's no excuse for it and it also gives Indie authors a bad name. We need to be totally professional about our work otherwise the discerning public will no longer entertain the notion of buying Indie books. And we don't want that to happened, eh?
• …guest-blogged on a popular fellow author's site.
Rachel Abbott, bestselling Indie author of 'Only the Innocent' kindly agreed to host a guest blog- Marketing your eBook on her excellent site last month. It all helps to connect with like-minded readers and authors. Hopefully it was a helpful guest blog too!
• …used Amazon KDP's free promotions for two of my novels.
It gets the word around. OK, you're not earning, but you need to be prepared to give a few books away.
• …enrolled in Amazon KDP Select – what is that, I hear you ask? Here is the detail from the horse's mouth:-
'KDP Select is a new option that features a $6 million annual fund dedicated to independent authors and publishers. If you choose to make a book exclusive to the Kindle Store for at least 90 days, the book is eligible to be included in the Kindle Owners' Lending Library and you can earn a share of the fund based on how frequently the book is borrowed…'
• … carried on with a limited 'print' availability for all my books.
This enables me to maintain a good local profile by appearing at book signings (Waterstones are very accommodating to Indie authors), and also at local writing and reading groups. Incidentally, if you'd like me to come along to your group and chat about my writing/marketing, do let me know and provided you are within an hour or two's drive of Berkshire (in the UK) I'd be delighted to meet you to share my experiences.
• …continued to write!
I'm currently working on my fifth novel which should be ready for publication by the end of the year. It's important not to rest on your laurels but to push on and just keep going. You will feel and see the improvement with each book you write! How do you become a better writer? No short cuts, just write!
• … took constructive criticism on board, but didn't let it get me down.
I received a wonderful review on Amazon recently which was actually not a good review, but it was very thoughtfully put together, giving credit where credit was considered to be due, but pointing out weaknesses in a non-judgemental but constructive way. I agreed with many of the points made and found it really helpful.
• …enjoyed The Trespass reaching number 14 in the overall paid Kindle charts!
---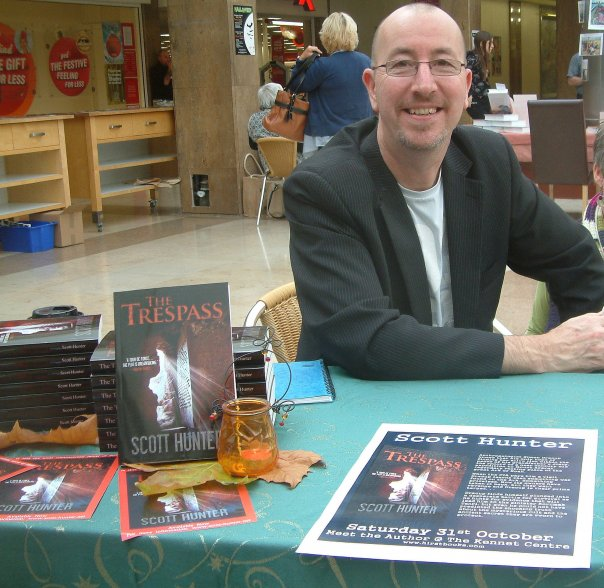 Scott was born in Romford, Essex in 1956. His writing career was kick-started after he won first prize in the Sunday Express Short Story Competition. He lives in Berkshire with his wife Katherine, his two youngest children (Tom, 14 and Emily, 13) and a Cocker Spaniel named Archie. He is a committed Christian and is actively involved in his local church in Reading (Scott, not Archie . . .)
Scott was recently long listed for the Times/Chicken House Children's Novel Competition for 'The Ley Lines of Lushbury'. Scott can be contacted via his website.
His second novel, 'The Trespass' is a top 20 Amazon Bestseller.