Guest Expert: D'vorah Lansky, M.Ed. and Author of Book Marketing Made Easy: Simple Strategies for Selling Your Nonfiction Book Online.
You may be familiar with the concept of a traditional book tour. This is where the author travels from city to city, or state to state, signing books and doing book talks. This can be costly, time intensive, and exhausting. Additionally, there is no guarantee that people will actually show up, even for the most famous of authors.
Imagine being able to multiply your results by taking your book on tour, around the globe, without leaving home! Enter…the virtual book tour concept! A virtual book tour is where you take your book on tour, via the Internet. Your book tour can include written articles, book excerpts, book reviews, audio recordings, and video!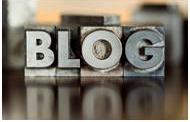 Conducting a virtual book tour will literally "put you on the map" as an author and connect you with a wide range of new audiences. While there are several virtual book tour models, ranging from a one day audio interview to a multi-day book tour, from a multi-day visit to the same site to a one day blog blitz, the most effective approach is where you participate as a guest blogger on numerous sites that attract your target audience. By having your articles, reviews, interviews, and videos displayed on other blogs, your book will be discovered by potentially thousands of new readers. By being a guest blogger, you gain credibility as you are being endorsed by the site owner and this adds to your being seen as an expert in your field.
Guest blogging is a powerful way for you to become known for your expertise and a powerful tool for growing relationships. Guest blogging is where you share blog posts on other blogs or where you host guest bloggers on your site. How this works is, blog owners are constantly creating and looking for fresh content for their blogs. By offering to be a guest blogger you are creating a win/win/win. You benefit by being discovered by new readers, the blog owner benefits by having relevant, new content for their site, and the reader benefits because they have access to new information and ideas, on a topic of interest to them.
During your tour you can discuss your book, your journey as an author, and topics related to the topic of your book. Your blog posts can be written articles, audio recordings or videos. You can share audio interviews, book reviews, video tips, book excerpts, book reviews, and more.

As you begin to plan out and schedule your tour, you will be growing and strengthening relationships with bloggers who will be welcoming you to their site as part of the tour. While you are a guest blogger on their site, you will have opportunities for building relationships with their readers. As a guest blogger you gain endorsement by the blog owners. This will provide you with opportunities to gain exposure, across new networks, and get to know more people.
During your tour encourage readers to comment on and share links to your blog posts, on the social networks. Many new people will discover you this way and will begin to follow your progress and your book tour.
How Much Lead Time is Needed?
You can pull together a virtual book tour in as little as eight weeks; however it is advisable to begin planning four months in advance. This will give you plenty of time to line up hosts, build relationships with potential hosts, prepare content, map out your schedule, and promote the event.
Locating Tour Hosts
In identifying potential tour hosts begin by making a list of blog owners you know who attract your target audience. This is a natural fit as you will be providing related content of interest to both the blog owner and their audience. This is the easiest way to get started as people who know, like, and trust you are more likely to agree to be a host for your book tour.
Another way to locate potential tours hosts is to make a list of blogs you'd like to be featured on. Begin visiting these sites once or twice a week to engage in and initiate conversations. In this way you can begin to build relationships and become seen as an expert in your field. A natural progression would be to reach out to the blog owner regarding you becoming a guest blogger.
Before you reach out to blog owners view their "about" page or other relevant areas of their blog to see if they have a guest blogging policy listed. Some site owners welcome guest bloggers and have a procedure in place for potential guest bloggers to follow.
Another way to locate tour hosts is to search for blogs in your niche. As you visit sites focus on the ones that look attractive and up-to-date and that have articles of interest to your target audience. If you find a site you like, check the sidebar of the site for links to other relevant sites. Blog sidebars can often be seen as mini directories to sites in the same niche.
Additionally, you can conduct searches via blog search engines such as:
• www.Technorati.com/pop/blogs/search
• www.blogsearch.google.com
• www.BlogPulse.com
• www.IceRocket.com
• www.Blogarama.com
• www.GlobeofBlogs.com
• www.BlogSearchEngine.com
• www.GoogleFight.com (a great keyword tool!)
Now is the time to prepare for your tour, line up your tour hosts, start writing posts and take your book tour on the virtual road!
Here's to Your
Virtual Book Tour Success!
---
D'vorah Lansky, M.Ed., Bestselling Author, and Marketing Wizard, is the author of Book Marketing Made Easy: Simple Strategies for Selling Your Nonfiction Book Online. D'vorah is the owner of Authors Marketing Circle, the producer of the annual Book Marketing Conference Online and the publisher of the Book Marketing Gazette. D'vorah offers programs for nonfiction authors interested in growing their brand and their book sales through online book marketing and relationship marketing strategies. D'vorah's flagship program, Virtual Book Tours Made Easy, focuses on teaching authors how to develop their online author platform while conducting a comprehensive virtual book tour. www.VirtualBookToursMadeEasy.com
---