Guest Expert: Paula Krapf
"Books are no more threatened by Kindle than stairs by elevators."
Stephen Fry
What's relatively inexpensive to produce, has a quick turnaround time, and is Evergreen? In the publishing world, we're talking about eBooks. Once mostly unknown and obscure documents with limited distribution, eBooks in some cases now outsell hardback and paperback books.
The phenomenon of eBooks is due to several factors: the creation of inexpensive, portable, easy-to-use eReader devices and smart phone applications, an explosion in online book communities, and a rise in the number of independent publishers and self-publishers who capitalized on this perfect storm.
According to the Association of American Publishers (AAP), eBooks reached a milestone in February 2011, becoming the largest single format in the U.S. (overtaking paperbacks). Now eBooks account for nearly 10 percent of consumer book sales and outpace hardcover and paperback sales in the US. By 2014 or 2015, eBooks are predicted to reach 50 percent of consumer book sales. Meanwhile, International Data Corporation reports 12.8 million digital reading devices shipped in 2010, and those sales are projected to grow for the next several years.
Digital books have been around for a lot longer than many people realize, but it wasn't until the convergence of the Internet and technology in 2009 that eBooks and eReaders hit the mainstream. Major players include Amazon's Kindle, the Sony Reader, Barnes & Noble's Nook and Apple's iPad tablet. Now that most smart phones also offer free apps for many of these eReaders, they are accessible to an even larger audience of consumers who can — and do — buy and read eBooks anytime.
Benefits of eBooks
What does all this mean for authors? Now the power of publishing is shifting to authors, says Mark Coker, founder of eBook distributor Smashwords. Because authors have the ability to be their own publisher, editor, cover designer, packager, editor, reviser, proofer, production, print production person, etc., they can publish immediately. Combine the ease and speed of ePublishing with higher royalty rates, and authors can sell a product at less cost and still make more per unit than they would under the traditional publishing system.
Basically eBooks have become the great equalizer; in the past, the lack of distribution for authors' print books held those self-published authors back. These days, self-published authors can produce eBooks and sell them through online retailers.
More and more readers are finding eBooks and eBook authors online, where the average indie or self-published author prices their eBook under $5, which is an attractive price to consumers. And many of these eBooks are .99 cents, $1.99 or $2.99.
With eBooks already making up about 10% of overall book sales, Coker says it's no stretch to think that by December 2011, eBooks will make up one-third of total book sales for the traditional publishers (it should be noted that industry statistics for eBook sales is data from 12 to 14 reporting publishers and does not take independent publishers and self-published authors into account). The indie publishers and self-published authors are well ahead of that sales curve, he adds.
Traditional publishers are still print-focused and letting selling seasons define their publishing schedules. That means even after a book is acquired by a publisher, it's not likely to appear in stores for another 12 months or longer. It's different with eBooks; less time is required to publish, allowing authors to get books in front of their readers – and therefore stay in front of their readers – as often as they'd like.
Where to Sell Your eBook
Given all of the options now available, it's easy to feel overwhelmed. Kindle? Kobo? Nook? iPad? Your eBook ideally should be available across formats and sold by as many online retailers as possible. It may be simpler to use a service like Smashwords or BookBaby to format your book since there is standard eBook format. You may prefer to keep the focus on your writing as opposed to learning how to format your eBook for various devices. Here are some options to consider:
Kindle: Given all of the Kindle related groups online, for authors, Kindle fanatics and Kindle book deals, Amazon is a great place to start and offers a 70% royalty program.
https://kdp.amazon.com/self-publishing/help.
Smashwords: Smashwords has become a major portal for self-published authors. Coker has many success stories from his site, including Brian Pratt, who earned $20,000 for Quarter 1 earnings in 2011; Pratt's first book in his series is free, subsequent eBooks are $5.99. The site will walk authors through the process of getting their eBook listed and distribution options include Amazon, Apple's iBookstore, Kobo, Barnes & Noble, Sony, Diesel, Aldiko and others.
http://www.smashwords.com/about/how_to_publish_on_smashwords
BookBaby: This site will allow you to sell you book through the iBookstore, Kindle, Nook and Sony. There is a sign-up fee that covers the conversion to eBook format and authors keep all of their royalties.
http://www.bookbaby.com/services/eBookdistribution
Nook: Use PubIt!
http://pubit.barnesandnoble.com/pubit_app/bn?t=pi_reg_home
Apple: Self-publish through iTunes Connect Online.
https://itunesconnect.apple.com/WebObjects/iTunesConnect.woa/wa/apply
Some eBook Success Stories
The list of successful eBook authors gets longer by the day. Amanda Hocking, a 26-year-old paranormal romance author, sold over 1 million copies of her eBooks on Amazon between March 2010 and March 2011, making somewhere between $1.5 and $2 million. Hocking subsequently sold a four-book series, Watersong, to St. Martin's Press for $2 million. This was a smart move that will allow Hocking to expand her readership (print is still the dominant form of publishing and this deal will ensure her books get into bookstores) and then she can spend more time writing (her goal).
In contrast to Hocking's move into traditional publishing from ePublishing, bestselling author Barry Eisler turned down a $500,000 two-book deal with St. Martin's Press to self-publish, figuring he already had enough brand name recognition to be successful with eBooks. By self-publishing, Eisler can also publish his books faster and earn a significantly higher royalty. He already makes about $1,000 per month per eBook.
J.A. Konrath turned his experiment with eBooks into a career. His Newbies Guide to Publishing blog is a bible for aspiring self-published and eBook authors. Konrath has experimented with various price ranges (and is a big advocate of $2.99), given eBooks away for free (another promotional idea he strongly recommends) and now eschews traditional publishing for self-publishing. Konrath has 40 eBooks for sale; 32 are self-published and he made $68,000 in March 2011 alone.
John Locke, a thriller author, sells eBooks for .99 cents, and sold 369,000 eBooks on Amazon in March. He made $126,000 that month and has no plans to price his eBooks higher.
Know-How and Resources for eBooks
The rules for successful eBook publishing are no different than traditional publishing. The top four:
1. Write a strong book and have it professionally edited. Do not cut corners on editing.
2. Find someone who can design a compelling cover for your eBook. A good cover stands out and makes a big difference, even if the screenshot is thumbnail-sized or smaller. Do not skimp on design
3. Make your book blurb compelling. Much like the back cover copy on a print book, you want your online presence to include well-written descriptions that leave readers wanting more.
4. Price your eBook low. There are many online discussions among authors about the ideal price. Different prices work for different authors, although there is a consensus that a new author should price eBooks below $5. Consider giving your eBook away for free for a period of time as there are websites dedicated to informing loyal eBook readers of the latest freebies and this is great publicity. Amanda Hocking priced the first book in her series at .99 cents; subsequent books cost $2.99. By then, the readers were fans and happy to spend more.
Since eBooks are forever, you can always find an audience once you've got your eBook online. Where to start? Consider some of the following resources:
• Newbies Guide to Publishing – great discussions about all things eBook publishing
http://jakonrath.blogspot.com/
• Amazon Kindle Book Forum – for authors and Kindle lovers
http://www.amazon.com/forum/kindle
• Nook boards – for eBook readers and authors
http://www.nookboards.com/forum/
• Kindleboards –Kindle fans can learn about what's going on and authors can share information and tips
http://www.kindleboards.com/
• Yahoo Kindle Group – less author opportunity, more of a Kindle fan forum
http://groups.yahoo.com/group/kindlekorner/
There are many websites devoted to free or low-priced eBooks that provide many opportunities for authors to promote their books including:
• Books on the Knob – deals and news for Kindle, Kobo, Nook, Sony and other eReaders
http://blog.booksontheknob.org/
• Kindle Nation Daily – Free books, tips and news
http://kindlenationdaily.com/
• Pixel of Ink – free and bargain Kindle books
http://www.pixelofink.com/
• Ereader News Today – tips, tricks and free Kindle eBooks
http://ereadernewstoday.com/
• eReader IQ – free Kindle books
http://www.ereaderiq.com/free/
---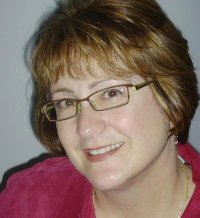 Paula Krapf is Chief Operating Officer of Author Marketing Experts, Inc., a marketing and publicity firm that specializes in Internet promotion, strategically working with social networking sites, blogs, micro-blogs, ezines, video sites, and other relevant sites to push an author's message into the virtual community and connect with sites related to the book's topic, positioning the author in his or her market. Their creative marketing strategies have helped land 11 books on the New York Times Bestseller list. Get free tips from our blog, and our biweekly newsletter Book Marketing Expert. You can find Paula on Twitter: @PaulaatAME.