Almost 1500 years have passed since the beginning of the Legend of King Arthur. Ancient history you say—well, actually, medieval history, and one that should matter little to young readers accustomed to instant communication and worldwide access in seconds. However, kids today—and a significant number of adults—continue to embrace the medieval world, specifically Arthurian Legend.
When I introduced my 9th grade students to T.H. White's The Once and Future King, I realized I'd opened a treasure cave. My kids—even ones who hadn't read a thing I assigned—scrambled to participate in discussions, projects, and outside reading!
After retiring from teaching, I taught Medieval Writing Workshops for elementary-age children. I found kids as young as 6 and 7 just as excited as the 8-12 year-olds. When I worked with the Colorado Girl Scouts on writing, I had girls (ages 9-12) showing up in princess and dame costumes!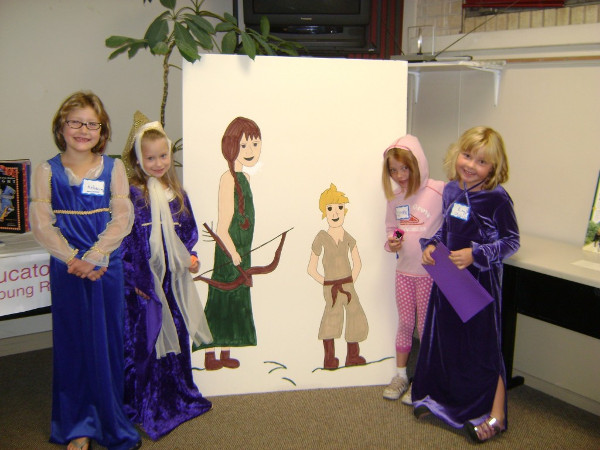 So, how do you as a writer for children incorporate the popular Arthurian Legend/Medieval Time period in your stories? Here are some suggestions.
1. Setting: Choose a setting in the future, on another world, or in another time dimension. The actual Medieval time period as we know it doesn't have to be used. The successful Stargate SG-1 television series (1997-2007) frequently took events and settings from history and catapulted them to another planet, even Arthurian Legend.
2. Characters: Arthurian Legend and Medieval times are packed with tales of knights fighting knights, evil kings/queens/magicians, dragons and other mythical characters. Dress characters up like some of these and even make up new creatures. Tolkien's orcs now find new homes in many Medieval games. And don't forget the heroes. These can be the true knight who rescues ladies in distress, comes to the aid of their king, or champions the weak and the poor. They can also be the boy or girl next door who realizes that horrible abuse is happening to the kid next door and vows to help and inform the authorities.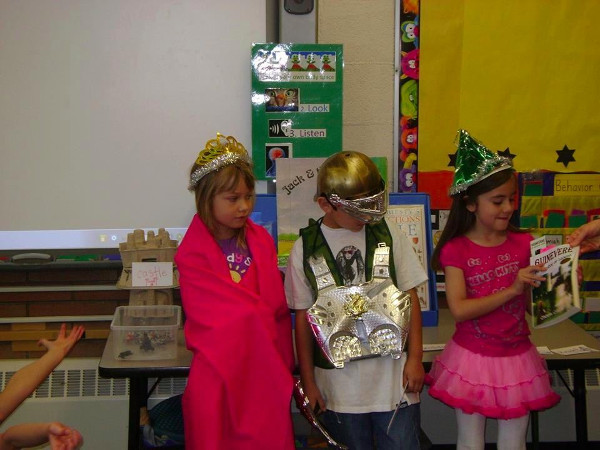 3. Magic and Mystery:
Kids and adults are fascinated by magic and the powers associated with magic. The fact that Merlin can see into the future makes the tales of Arthur even more intriguing. Think what an evil sorcerer could do with that knowledge! One look at
Harry Potter
and
Lord of the Rings
shows how popular this subject is today. Everyone loves a story with a wizard, whether good or bad.
4. Strong Women: Medieval tales written today abound with women in more active roles. Girls can be knights themselves—known as dames—coming to the rescue and going on their own adventures to save the world. Think Katniss in The Hunger Games, which can be traced back to Arthurian Legend.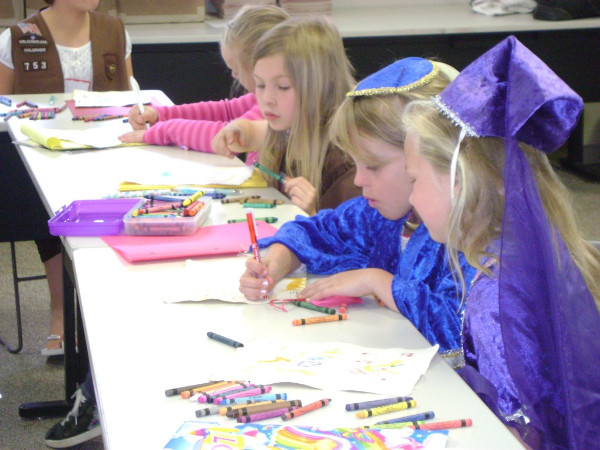 5. Right vs. Wrong:
The definitive line between right and wrong present in the Arthurian tales fills kids' need for boundaries and ideals to guide them in their growth. These ideals give kids different ways to look at themselves and their world. It's not hard to put characters from any time period in a fight for right over wrong. And, sometimes, it can even be the wrong that wins, as it does often in the
Star Wars
saga. Add life-threatening battles and races against time to keep readers engaged and eager to turn the pages.
For astute readers and writers, the Legend of King Arthur can be found in blockbuster books/movies like Tolkien's The Lord of the Rings, Star Wars, Harry Potter, and The Hunger Games as mentioned, as well as a host of others. And, while our audience knows that living in the Medieval times was difficult, dangerous, and not a lot of fun, they choose to view it as a time of grand adventure filled with dangerous situations that can be conquered with skill and a little magic!
From the author: For someone who supposedly isn't real, King Arthur has been an enormous inspiration in my writing. And, while I've ventured into the Ancient World with my latest stories, the Legend continues to fuel my writing for young readers, especially those reluctant readers I hope to reach. Look for the second book in my Guinevere trilogy in 2016: Guinevere: At the Dawn of Legend—Cedwyn's Story.
---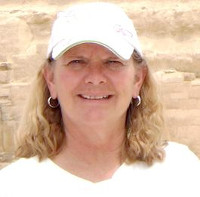 I am a retired high school English teacher. A devourer of books growing up, my profession introduced me to writings and authors from times long past. Through my studies and teaching, I fell in love with the Ancient and Medieval Worlds. Now, I hope to inspire young readers and those Young-at-Heart to read more through my Quest Books set in these worlds.
You can find me on Carpinello's Writing Pages, where I interview other children/MG/Tween/YA authors. My home is at Beyond Today Educator. At The Quest Books, I've teamed up with Fiona Ingram from South Africa and Wendy Leighton-Porter of England/France/Abu Dhabi to enable readers to find all of our Ancient and Medieval quest books in one place.
| Facebook | GoodReads | Twitter | BookBuzzr | Amazon |
---