Expert: Carolyn Howard-Johnson
After you've been part of a book fair, all you want to do it put your feet up and rest. But wait! Not yet! Evaluate your fair experience before you forget anything important. I do this so I can refine the procedure the next time 'round, or avoid it all together. Doing so helped me decide fairs had been worth it for me when I first started (and was much younger), but that it might be time for me to move on to other kinds of promotions. It took me two years after that to finally give it up. Fairs are a bit like having babies. You are determined to never do it again immediately afterward, but you tend to forget about the pain and are ready to start again in about six months. Here are some after-the-fair notes I dug up from an old notebook:
"I'm tired, coming down off the Los Angeles Times fair. Advantages: Great fair. Tons of traffic. Festive atmosphere, seminars, talks, panels. Two days is perfect. California upheld the exclusive contract I have with it for perfect weather.
"I rate this fair worthwhile: For exposure. For the experience. For inspiration from readers who think authors are wonderful. As a way to help other authors (there were plenty of them out and about on sunny Sunday).
"Disadvantages: At this huge fair there is tons of competition for every dollar spent. I didn't see many people carrying bags (watching this is a habit I developed when I owned retail stores). The price of the booth is so high; it's unlikely an author will sell enough books to cover the fee. Next time consider sharing a booth with your publisher or with one of the bookstores where you've done readings, or with one of the organizations you belong to.
"Tally: In our booth the highest number of books sold in two days was forty-five (nonfiction). The lowest was twelve (fiction).
"I graduated from the School of Experience. Here's what I learned. Before the event, ask about chairs. Try to have one for you and one for a friend. Our neighboring booth bought Staples' three-sided display boards, the kind kids use at science fairs. One of these would have been great for displaying reviews, blurbs, pictures, and bookcovers.
"Selling books: I didn't take enough change. My booth mates weren't armed with a policy regarding checks. I decided I would risk taking a bogus check because I'd rather have my book read and the risks are slight. It may be better if authors accept credit card charges, but they won't sell enough books to cover the expense banks charge for the credit card machine and their service. And then there is the learning curve required to apply for and process credit cards."
Many of the suggestions I share with you in The Frugal Book Promoter were gleaned from notes like these. I also managed to write a poem from notes I took.
Hint: Keep your nametag—the one you used at a fair or presentation—in your glove box or in the box of books you carry in your trunk for sales on the road. If you come across a fair in your travels and decide to stop by, wear the tag as you walk the fair. You'll be surprised at how many attendees will want to talk about your book.
If all this sounds fun to you, have at it. If it doesn't, forget the booth. Just go. Have fun. Take your business cards and bookmarks and pass them out.
---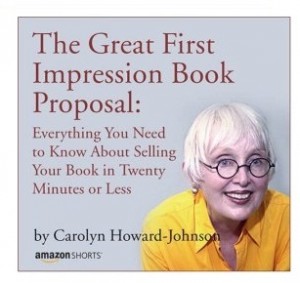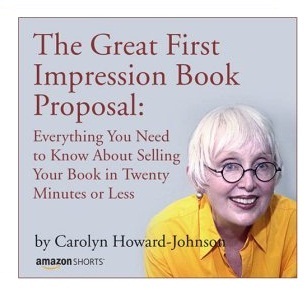 The author is Carolyn Howard-Johnson, author of The Frugal Book Promoter: How to Do What Your Publisher Won't, winner of USA Book News' Best Professional Book, and Book Publicists of Southern California's Irwin Award. Its sister book, The Frugal Editor: Put Your Best Book Forward to Avoid Humiliation and Ensure Success, is also a multi-award winner. Her new booklet of word trippers is Great Little Last-Minute Editing Tips for Writers: The Ultimate Frugal Booklet for Avoiding Word Trippers and Crafting Gatekeeper-Perfect Copy.
Her complimentary newsletter Sharing with Writers is always full of promotion tips, craft, and publishing news. Send an e-mail with "subscribe" in the subject line to HoJoNews@aol.com.
Photo Credit: PlayfulLibrarian