Expert: James Simpson
Books have long been a staple of human entertainment and knowledge. By contrast, games are relatively new to the scene, but they are taking an ever-increasing role in entertainment and even to an extent in knowledge. When you get down to it though, are the two really all that different?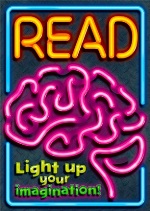 Books hold an amazing power to open up the human mind and to tap into its true potential through imagination. Games do the same thing by allowing people to amplify that imagination in anyway that they desire. Sure, books and games have a very different presentation, but they tend to work towards the same goals.
Let us not forget that the roots of games were largely text-based. You still have your text-based online games, telnet and forum-based role-playing games, and more modern games that rely as much on the story as they do on the fancy graphics, sound, and gameplay.
The stigma that once lingered around gaming has long since faded as games have gone mainstream thanks to the likes of Farmville, Angry Birds, Bejeweled and the likes. Hundreds of millions of people play games every day, from all walks of life, all corners of the Earth and all age groups. Books may hold the crown for the most mainstream form of entertainment and learning, but games aren't far behind.
However, even with all of this growth within the gaming world, it would be a mistake for an author to fear this new form of artistic expression. Authors must embrace this coming future of gaming to their advantage. As I've said, games and books have a common foundation, so why not leverage one to promote the other? In order to compete in this age of the internet, authors must think outside of the box to gain or expand a readership, and games certainly do not fit within those well-defined walls of literary marketing.
This isn't to say that in order to be successful as both a new and seasoned author you need to go out and develop a AAA title to go along with the book—not at all. On the other hand, you do have several options depending on your material. Casual games are the most obvious option and come with the widest audience. Pairing these books up as prizes or promotions alongside simple arcade-style games (like what Freado does) is one option.
Another option is to accompany the literature with "gamification" techniques through social media or you own website, or even building game mechanics right into the material itself. A famous example of this is the upcoming Pottermore for the Harry Pottery franchise. While the series of books is over, a gaming layer can be used in this unique way to continue the story and even gain new readership.
The possibilities are limitless as the internet and other digital mediums continue to expand their reach throughout the world. It is imperative that authors evolve their work and the marketing that goes along with it to keep up with the evolving ways that people consume media; otherwise, you face an uphill battle. Games inspire interaction that has never fully been possible with books alone, which is why the integration of games makes perfect sense and is a new frontier for creative expression.
---

James Simpson (@GoldFireStudios on Twitter) is the CEO and Founder of web game development company GoldFire Studios, Inc. He started developing games at the age of 13, and has since made a career out of it. His company is based out of Oklahoma City, OK, where he is helping to grow a new tech startup culture. Learn more about James at his game development blog.