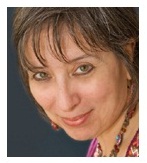 Lynn Serafinn a BookBuzzr author is launching Spirit Authors and we at BookBuzzr would like to wish her the best!
Spirit Authors is a membership site that will provide a comprehensive, inclusive, community-based programme for aspiring, first-time and experienced mind-body-spirit authors, to enable them to transform their personal dream into a life-changing business asset in less than 1 year. It aims to provide learning, support and professional resources to mind-body-spirit authors, whether they are just starting out, or are already successfully published.
It launches on 22nd Feburay and from Monday February 22 through Friday February 26, Lynn will be hosting a VIP panel of 18 top mind-body-spirit publishing professionals, for 5 days of FR*EE webcasts about writing, publishing, promotion and beyond.
Lynn is offering webinars on some great topics like – Preparing for Publication, Pre-Publication Marketing Musts, and Making a business from your book. BookBuzzr authors Tony Eldridge and Yvonne Perry are among the 18 panelists. Some of the other panelists are Allison Maslan, William Bloom, Richard Fitt, Laurel Marshfield, Marion Ross, and Alan Seale.
Spirit Authors – Read about the event, the VIP guests, and sign up to attend for FR*EE. You can listen either via telephone or via live webcast online.