Our guest blogger this week is Phyllis Zimbler Miller; she has an M.B.A. from The Wharton School, is the co-founder of the Internet marketing company Miller Mosaic, LLC, and is the author of the novel "Mrs. Lieutenant" and the co-author of the Jewish holiday book "Seasons for Celebration."
SPECIAL OFFER: Read about the Miller Mosaic information product "What You Should Know About Launching a Book on the Internet" and then, to get this information package at the special BookBuzzr price of $10, click here.
Start Your Online Book Promotion Strategy Before You Finish Your Book
Whether you are writing your first book or your 15th, the best time to start your online book promotion strategy is before you finish the manuscript.
Why is this?  Because effective online book promotion is relationship-based.  You want to connect with people online before you ask them to buy your new book.  In other words, you need time to develop a relationship with them.
Remember, not every person online is the target market for your books.  You need to carefully consider who your target markets are and then figure out where to connect with those markets online.
Here's my recommended list of top ways to establish relationships with your potential target markets.  Note that I don't mean for you to do these all at once.  Start with one or two ways and then gradually add more ways.
You are a writer, so write.  Encourage people to be interested in what you have to say by providing well-written information now.  This need not be long pieces; in fact, shorter is better.  And this need not be every day.  But you should try for three blog posts a week to demonstrate to your readers (and the search engines) that you are a committed blogger.
Caution: If you do not already have a blog, read this post of mine on "How to Have a Blog"  — it can save you from making the mistakes that I did when I first started blogging.
If you are a nonfiction writer, what you write about is pretty clear – you write on your topic to help establish yourself as an expert.  With fiction writers the question of what to blog about can be harder.  You can get ideas for this by getting the free blogging chapter at FictionMarketing.
Your own website, which can include your blog, is the one place online that you can totally control.  For example, Facebook can't suddenly decide you're doing something incorrect with your Facebook profile and, without any warning, remove your profile.  (Yes, I know of people to whom this has happened.)
You do NOT need a fancy website with Flash animation.  In fact, Flash is frowned upon today by online marketers because it slows the loading of a website.  You want people who come to your website to instantly know what's on offer.  If these people aren't your target readers, they'll leave.
But if they are your target readers, you do want them to stay on your site and check out the information you've provided.  (Tip: Be sure to include suggested book club discussion questions on your site.)
Facebook profile and Facebook fan page
The Facebook.com profile is obvious, but be sure that you don't have any unflattering photos or information on your profile.  (I recently suggested to someone that she remove the glass of wine prominent in her Facebook photo.  My eyes fastened on the wine glass and ignored her face.  She was grateful for the suggestion.)
A Facebook fan page is actually a "business" opportunity on Facebook.  You must have a profile in order to start a fan page.  Recently Facebook has improved the functionality of fan pages.  (On my company's site we have an information package on how to set up an effective Facebook fan page.)
One important fan page element is that the title can be 75 characters and is searchable inside and outside Facebook.  Use keywords in the title, but choose wisely.  Once you save the title you can't rename the page.  For an example of a keyword-filled Facebook fan page title, see http://www.facebook.com/powermarketing
If you think Twitter.com is only about tweeting (sending 140-character updates) about what you had for lunch, you are mistaken.  Twitter can be an extremely powerful tool for people to connect with like-minded people.  There are even real-time tweetchats on book topics that offer the opportunity to connect with agents, publishers, etc.
If you provide worthwhile information (usually including a link) on Twitter, people will retweet you, sending that link out to their own followers on Twitter.  I am personally very grateful for how often @Bookbuzzr retweets my book marketing articles.  (You can follow me on Twitter at @ZimblerMiller )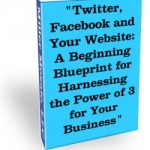 If you want to learn how to start on Twitter, or check that your profile is optimized, you can get my free report "Twitter, Facebook, and Your Website: A Beginning Blueprint for Harnessing the Power of 3 for Your Business".
I personally find LinkedIn.com better for researching people than for making connections for book marketing.  Yet you should definitely consider creating a profile on LinkedIn if you are a nonfiction book author.  Again, you aim is to help establish your expertise, and the more complete your profile the better.  As an example, you can check out my profile — and note how I can bring my WordPress blog posts into my LinkedIn profile.
For an author or aspiring author, this is a great way to really connect with prospective readers.  You can upload your BRIEF (three minutes at most) video to YouTube and then embed the YouTube video on your own website or blog.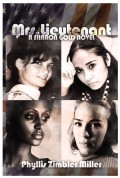 Again, if you are a nonfiction writer, you can talk about your area of expertise.  Fiction writers can talk about numerous things in connection with their writing.
For example, I talk about why book clubs should discuss my novel "Mrs. Lieutenant" that takes place in 1970.  You can see this video at http://www.mrslieutenant.com/book-discussion-questions/
In conclusion, if you want to bond with your potential readers, you need to be authentic and willing to share information with your followers on Twitter, your friends and fans on Facebook, your connections on LinkedIn and wherever else online you participate.
Once your book is published you can then take advantage of participating on specialized book sites, including Bookbuzzr, which continually adds new features to help authors promote their books.
You can put your Bookbuzzr link on your website and blog.  You can tweet the link on Twitter, post the link as an update on Facebook and LinkedIn, and even provide the link in a video you upload to YouTube.
If you've invested consistent and continual time and effort in your pre-publication online activities, by the time you post your Bookbuzzr link you will have already bonded online with many, many potential readers.