Guest Expert: Scott Lorenz
The winter and spring seasons are great times of the year for book fairs and festivals. Authors can combine a little travel with a little book marketing and book promotion. Book fairs are wonderful places to interact with fellow authors, publishers, network with book industry leaders, locate a book publicist or book editor, and learn what's new in the marketplace.
The major book conferences and conventions involve travel expenses such as airlines and hotel lodging, and a week's investment of your time. But book fairs can be found close to home, easily accessed by car and are often only one or two days. A typical regional book fair will have 1,000 or more attendees and 100 or more exhibitors, providing a realistic exposure of 300 visitors a day. Why would an author not want to spend a Saturday and Sunday within 100 miles of home to meet 600 readers or a reporter, editor or book reviewer?
Book fairs are often attended by best-selling authors who will be willing to spend time with you sharing tips on writing, on how to be successful, and advice on where to find the help you need. For more information about book marketing visit http://www.book-marketing-expert.com and for upcoming book events on C-SPAN2 visit: http://www.BookTV.org
Here's a list of Winter/Spring book fairs and book festivals worthy of your attendance:
1. London Book Fair, www.londonbookfair.co.uk, April 11-13, 2011 Earls Court, London, global marketplace for sale and distribution of content across print, audio, TV, film and digital channels
2. Philadelphia Book Festival, libwww.freelibrary.org/bookfestival/ April 11-16, 2011, Parkway Central, Benjamin Franklin Parkway, attended by 35,000 and more than 50 authors, performers
3. 2011 Dayton Book Expo, Christian Writers Marketplace, www.Daytonbookexpo.com, April 30, 2011, Sinclair Community College, Dayton, Ohio, a great opportunity for authors of books on Christian topics.
4. Los Angeles Times Festival of Books, www.latimes.com/extras/festivalofbooks/ a big festival attracting 150,000 readers, April 30-May 1, 2011
5. South Carolina Book Festival, www.scbookfestival.org/, May 14-15, 2011, Colombia Metropolitan Convention Center, Columbia, SC, more than 6000 attend
6. BookExpo America, www.bookexpoamerica.com, May 23-26, 2011, Jacob Javits Center, NYC, the premier North American publishing event of the year
The bottom line: Make it a priority to visit a book fair in the coming weeks and months. You'll be glad you did!
---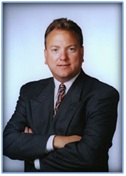 Book publicist Scott Lorenz is President of Westwind Communications, a public relations and marketing firm that has a special knack for working with authors to help them get all the publicity they deserve and more. Lorenz works with bestselling authors and self-published authors promoting all types of books, whether it's their first book or their 15th book. He's handled publicity for books by CEOs, CIA Officers, Navy SEALS, Homemakers, Fitness Gurus, Doctors, Lawyers and Adventurers. Learn more about Westwind Communications' book marketing approach at http://www.book-marketing-expert.com or contact Lorenz at scottlorenz@westwindcos.com or by phone at 734-667-2090. Follow Lorenz on Twitter @aBookPublicist