Guest Expert: Aggie Villanueva
Until recently authors had two choices, write it short enough to fit into a magazine/newspaper/blog or long enough for a whole book. Kindle Singles changes all that for major publishing. Beginning 2011 it's a store unto itself.
Amazon explained in this October 12, 2010 news release, "…in many cases, 5,000 to 30,000 words (roughly 30 to 90 pages) might be the perfect, natural length to lay out a single killer idea, well researched, well argued and well illustrated — whether it's a business lesson, a political point of view, a scientific argument, or a beautifully crafted essay on a current event (or literary short fiction). Today's announcement is a call to serious writers, thinkers, scientists, business leaders, historians, politicians and publishers to join Amazon in making such works available to readers around the world."
Kindle Leads the e-Reader Pack
Kindle is the first of the e-readers (but not of the mobile publishers) to implement this short publishing form. A client, Jeremy Lane's, short stories are published serializations at Ether Books. Ether publishes authors such as Sir Paul McCartney. They serialize fiction and non-fiction which is downloaded through their App to mobile devices such as the iPhone.
Kindle most likely established Kindle Singles to keep pace with the vanguard success of mobile publishing. If I were Kindle I wouldn't want my eBooks left out of this colossal market either.
The rapid ascension and domination of mobile devices probably birthed the Kindle Singles concept of reading things at their "natural length." I've checked into using this type of serialized publication myself since my how-to writing fits the mold. And now, with the launch of Kindle Singles I'll definitely be checking into publishing there too.
And "Like all Kindle content, Kindle Singles will be "Buy Once, Read Everywhere"–customers will be able to read them on Kindle, Kindle 3G, Kindle DX, iPad, iPod touch, iPhone, Mac, PC, BlackBerry, and Android-based devices." Are they trying to replace the small mobile publishers just getting off the ground?
Amazon goes on, "In addition, with the Kindle Worry-Free Archive, Kindle Singles will be automatically backed up online in your Kindle library on Amazon where they can be re-downloaded wirelessly for free, anytime."
DTP Renamed to Accommodate New Platform
Amazon's Digital Text Platform is now Kindle Direct Publishing and allows us to publish Kindle Singles, but you must submit your Singles ideas first and be accepted.
70% Royalties Option Enabled for Singles
Amazon used to give the 70 percent royalty option for books priced between $2.99 and $9.99. They've changed that royalty option now to include Singles so the authors can get 70 percent even for books priced between 99 cents and $4.99.
To be considered for Kindle Single digital-publications@amazon.com
You can also email your pitch & outline to kindle-singles@amazon.com
Check out Kindle Singles page at Amazon
Publish your short Single book at Kindle Direct Publishing
---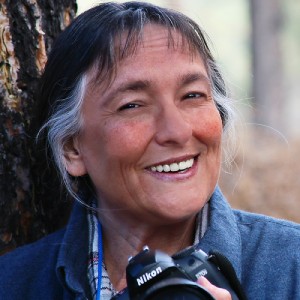 A published author at Thomas Nelson before she was 30, bestselling author Aggie Villanueva published Chase the Wind, and Rightfully Mine, both at Thomas Nelson 1980s, she is now a multiple fiction & nonfiction Amazon/Kindle category bestseller, also ranked Top Rated in three categories. Aggie founded Promotion á la Carte, author promotional services July 2010 and was voted #2 six months later at Predators & Editors in the Promotion category.  Among other sites, she teaches author promotion at BookBuzzr Blog, Promotion a la Carte Blog and Promotion a la Carte Radio. Villanueva is also a critically acclaimed photographic artist represented by galleries nationwide, including Xanadu Gallery in Scottsdale, AZ. Contact Villanueva at aggie@promotionalacarte.com.
.