Guest Expert: Carolyn Howard-Johnson
This will be short and sweet. There are many ways to use a media release. These are the major ones. If your title is unique, you may think of others.
Attach a media release to the outside of your media kit with a paper clip. It will tell an editor, producer, or other gatekeeper exactly what the big occasion is.
Send a media release to total strangers through one of the many news release disseminators. Many are free. Find a list on the Resources for Writers page on my site. While you're there, surf a bit through the other Resources for Writers pages.
Keep a contact list for the media. Send your release to them.
Keep a separate contact list for writers of newsletter editors, website masters, etc. on the Net. Send releases that fit their content needs to them, too.
Put your releases on your Web site. Don't take them down until they are really old, dead, and useless! (By the way, you should have a Media Room on your site. You do, don't you?) For a sample of what a media room is like go to www.howtodoitfrugally.com. Be sure to explore the links and articles you'll find there, too.
Adapt your media releases as useful messages to send out to the e-groups (list serves) that you belong to. If you don't belong to any, get started. Go to Yahoogroups.com and search around for some in your field of expertise.
Media releases can be about more than the release of your book. In fact, the release of your book is hardly news anymore—at least not to anyone but local editors and your friends. Think about what you're doing, where you're going. Your events. New Web site features. A new blog you're writing. Make news for yourself by giving an award, giving a scholarship.
Also, media releases are changing. Since the advent of the net people are looking for content. So a release can be full of information other than a mere announcement. Maybe a new process or concept in your area of expertise?
---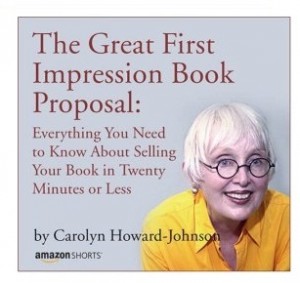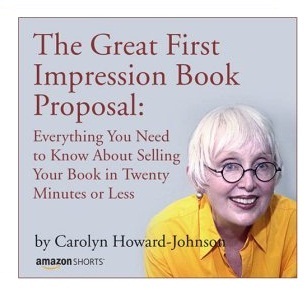 The author is Carolyn Howard-Johnson, author of The Frugal Book Promoter: How to Do What Your Publisher Won't, winner of USA Book News' Best Professional Book, and Book Publicists of Southern California's Irwin Award. Its sister book, The Frugal Editor: Put Your Best Book Forward to Avoid Humiliation and Ensure Success is also a multi-award winner. Her new booklet of word trippers is Great Little Last-Minute Editing Tips for Writers: The Ultimate Frugal Booklet for Avoiding Word Trippers and Crafting Gatekeeper-Perfect Copy. Learn more at: http://www.howtodoitfrugally.com.
Her complimentary newsletter Sharing with Writers is always full of promotion tips, craft, and publishing news. Send an e-mail with "subscribe" in the subject line to HoJoNews@aol.com.