You asked and we listened.
The BookBuzzr Flipper now works on the iPhone and related devices (like Android phones and iPads).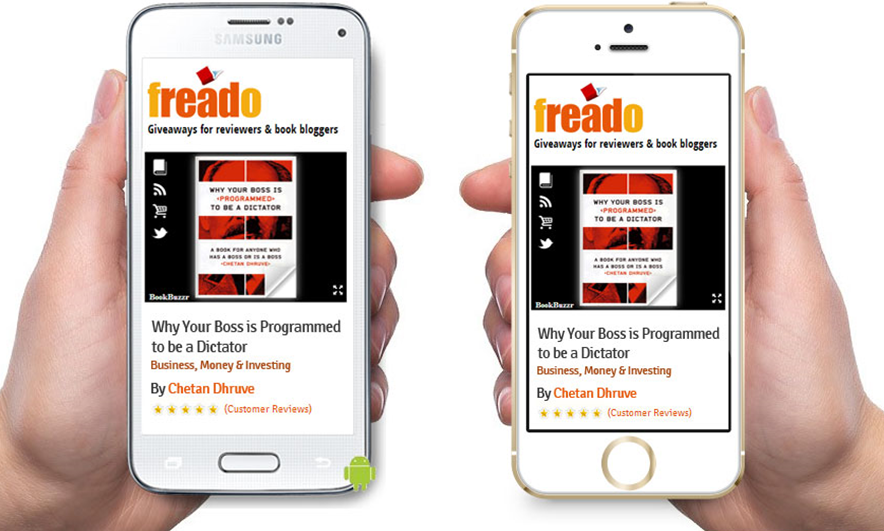 The Flipper was the original widget that we created at BookBuzzr and over 18,000 books (created by over 11,000 authors) are now available in the flip book format.
In case you're new to BookBuzzr here is a recap of the BookBuzzr Flipper.
Your book excerpt shows as a flip book which pages that turn like in a real book … just like the way you envisioned your book when you first wrote it.
You can bundle additional information about your book inside your flipper. This includes your bio, the story behind your book, links to your Twitter, Facebook and GoodReads profiles and places where readers can buy your book.
You can install the Flipper on your blog, website, WordPress site, GoodReads profile, email signature and more.
The Flipper can also be installed on your Facebook fan page / public profile. This allows for greater engagement with readers who visit your fan page.
Built-in analytics tools ensure that you can get data about how many people have read your excerpt
Built-in SEO meta data ensures that search engines like Google will find and index the content in your book
Build-in twitter integration which sends out tweets about your book when a certain threshold for readership is achieved
A variety of ready-made color schemes and themes to ensure that the widget integrates seamlessly with your blog or website.
In short think of the BookBuzzr Flipper as your calling card for the Internet. No book should be without one.
And now, with the iPhone compatible BookBuzzr Flipper we've taken the usefulness of the widget to a whole new level. In order to get the widget code for your book, please login to your BookBuzzr Book Marketing Home page and click on the 'Book Widget' icon (in the 'Book Marketing Widgets' section).
Notes:
1. At present, the iPhone compatible Flipper Widget is available only for the books of subscribed authors.
2. The widget still has a few rough edges and these should get ironed out over the next week or so.
3. In the next couple of days, the widget will work on your blog and websites. For now, however, it works only on your Freado profile.
If you have any questions or comments, please write below or catch us on Twitter