By Yvonne Perry
Recently, I was asked, "What is the best tool for helping authors promote their books online?" Had you asked me that one year ago, I would have said blogging, and while that is still somewhat true, I have to admit that social networking is the best tool for helping authors promote their books online.
Social networking includes interacting or socializing with a number of people in a public chat-like setting except there is no live chat room. It retains the flavor of an email going back and forth the dialog ending at any time but a message being delivered. I'm referring to sites like Facebook, Twitter, Goodreads, Ning, Yahoo groups, and such online places where people share friendship and information. Twitter only allows 140 characters per post, so writers have to learn to be concise. That's a good exercise to practice when one needs to tighten their writing.
I hate selling anything but I love sharing what I know and I enjoy interacting with people. I'm not sure that makes me an expert on any particular topic, but it does bring great response to whatever I'm promoting. After all, the only reason I'm promoting a book or author publicity service is because I have something valuable to offer but I can't afford to give away all my time. I'm always researching and learning, asking questions and gathering information. I create books and eBooks as a way of dispersing some of the knowledge I have acquired. For example, my new eBook Book Marketing in the Digital Age Online Promotion Made Easy is a compilation of the material I crammed into an hour-long lecture I gave at Nashville Writers Meetup Group when I presented to the group earlier this year plus everything I presented in a three-hour intensive workshop at the Tennessee Writers Alliance 3rd Annual Conference; and it includes the most recent research I've done on SEO and social marketing.
I do give away a lot of information to help people see that I do have some idea of what I'm talking about. If an author tries my free marketing tips and has success with it, I figure they will come back for more. Perhaps they will buy my books or have me help them with their writing or editing needs. It's a win-win for both of us, and that creates a nice balance-a zen sort of thing.
I met James Helms on Twitter and he made a post on his blog about my new eBook. He didn't ask anything in return for the favor, but I was more than happy to Tweet about his generosity. That's the power of social networking.
---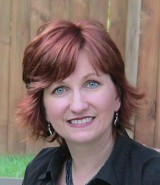 Yvonne Perry is a freelance writer and the owner of Writers in the Sky Creative Writing Services (WITS). She recently released an eBook titled Book Marketing in the Digital Age, Online Promotion Made Easy. Read more about the eBook and find free tips for marketing your book online.