TV and Radio: Your Stepping Stones to Credibility
An Excerpt from The Frugal Book Promoter: How to Do What Your Publisher Won't
Guest Expert: Carolyn Howard-Johnson
Building your on-air repertoire is like building a cinder block wall. You're the mason; you use your first appearance as a foundation to mortar another hefty block on top of it and then another. – CHJ
So, you've landed a radio interview or a spot on a TV show. It's so exciting that you're tempted to sit on your laurels. Nope. This coup is only a first step. You're going to propel it into more.
You used your first celebrity endorsement to garner more accolades. Now you use your first radio or TV experience as a recommendation for others. You are now experienced. Here's how to do it:
Add this appearance to the query letters you send out to garner more appearances. As the prestige of your resume grows, continue to upgrade the paragraph that outlines your qualifications and the radio shows that featured you. Highlight the ones that asked you back.
Ask the producer if she will record your appearance and send you a video. Now you can mention in your query that a tape or video is available for new hosts to peruse. If you should get a request for it, have the tape copied or burn a new CD with the video and send it by priority mail along with a copy of your book and another letter thanking those who requested the tape for their interest; use this note as a second opportunity to sell your ideas and your qualifications. You can do this using e-mail, of course, but what an opportunity you'll have missed.
When you do an interview, offer to donate some of your books. Suggest that the producer might use them as gifts for their call-in guests or if they should decide to run the segment on you or your book at a later date. They could also use them as giveaways if they run segments on similar subject matter.
Tactfully remind your new contacts that you are an expert. Don't assume because you write fiction that you are not an expert. My first novel, This Is the Place, is set in Utah and my situation there made me a unique observer of that culture. You can find an angle of your own. Bobby Ruble spent a lifetime in law enforcement including a stint as Chief of Police in Kennesaw, GA. before he wrote his mystery, Have No Mercy. A lifetime of related experience qualifies him as an expert and allows him to plug his book as he goes.
Publisher Pam Schwagerl asks her authors to offer a link exchange—the author's Webpage to the TV station's page and back again.
Authors should also ask if they will be featuring the interview on the station's Website by streaming it. The question might prompt them to do so. If they say no, ask them to include a pitch for the interview and a link to your site. This is a win-win offer that usually results in a slam-dunk!
Show that you understand the broadcast business by offering sound bites during the interview. Project what an interviewer might ask then come up with these small golden coins of wisdom; that's easy for you to do because you're a writer, right?
Hint: Radio hosts appreciate your tying something you say to a local angle. The most obvious way to do this is to mention their broadcast area when you thank your interviewer.
---
SPECIAL OFFER: Carolyn is giving a copy of her handout with 35 pages of excerpts and information on book promotion from her book marketing class at UCLA to all BookBuzzr Authors and readers. To grab your copy please email Carolyn with BOOKBUZZR FREEBIE in the subject line. Her next class is on August 7 on the UCLA campus. You can enroll at www.uclaextension.edu.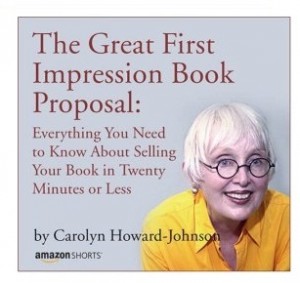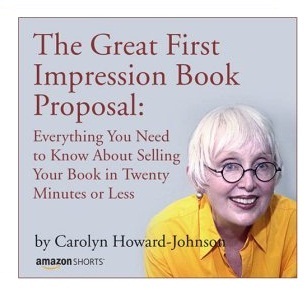 Carolyn Howard-Johnson is the author of The Frugal Book Promoter: How to Do What Your Publisher Won't, The Frugal Editor: Put Your Best Book Forward to Avoid Humiliation and Ensure Success and an Amazon Short, "The Great First Impression Book Proposal: Everything You Need To Know To Sell Your Book in 20 Minutes or Less." Learn more at www.howtodoitfrugally.com. She tweets writing and promotion tips at @FrugalBookPromo