A backlink is one of the essential components of building a strong website using all the concepts of Search Engine Optimization. If you are setting up a website, then it's crucial for you to know what exactly a high quality backlink is.
Any link that gives the ability to direct a crawler to a particular webpage is called a Backlink. Every search engine considers it as a key metric for determining the rank of a website or webpage. It is a common belief that the greater number of backlinks one has, the higher are its chances to rank better on the search engines. Well, this is true but only to a certain extent. There is a whole pool of various concepts related to backlinking that impact the overall ranking of a website or webpage.
Since there are many new bloggers who may be unaware or not clear of these concepts, this blog will aim at enabling them to easily understand what quality backlinks are and why have they become an essential part of SEO and a blogger's online success.
Do-Follow and No-Follow Links
These two HTML attributes instruct search engine bots to either crawl a particular URL or not. They carry a substantial proportion of weightage in identifying which of the inbound links on a website are reliable. It is important that you have a good number of links on your page but makes sure that you know which of them are healthy or unreliable. By default, any hyperlink is a do-follow link for a search engine. It is only when you add the nofollow tag to the one that links out to an untrustworthy website, the search engine will get to know about it.
Domain Authority and Page Authority
Moz's both DA and PA are great metrics that allow you to decide whether or not an external website is fit for you to hyperlink it on your page. Once again for new bloggers, it is important for you to know that these two metrics are an excellent predictor of a website's ranking success, even better than those you may have used.
Domain Authority and Page Authority measure the strength of the domains or subdomains and pages in a website, respectively. Here too, many people think that a website having a higher DA and PA will qualify easily as a high-quality backlink. This is true to a large extent but let us tell you that these metrics are more of a comparative tool, and just by looking at the scores, it cannot be wise to determine which website performs better than the other.
Let us take an example
Two websites A and Z have a DA of 57 and 40, respectively. There's a total of 400 and 200 externals links on site A and Z, respectively. Can we infer that just because website A has a higher DA and external links, it is better than B? To answer this question, we need to look deeper into the factors that affect these numbers.
Domain Rating and URL Rating
DR and UR are two key metrics that Ahrefs uses to rank a website on the basis of the number of backlinks in a website and their quality. Ever since Google stopped showing Page Rank, SEO experts around the world started using the tools by Moz and Ahrefs. Thus, you need to have good quality backlinks in your website to get a better rank on the search engines.
Trust Score
In simple terms, the Trust Score is directly impacted by the quality of backlinks that you have in your domain or webpage. It basically measures how trustworthy they are based on the relevance of the backlinks. Once again, this score must not be used to show whether web pages are 'good' or 'bad', it is mainly used to compare and filter them according to their trust levels. Thus, try to maintain an equilibrium between the Trust Score and Page Score.
Top Level Domain (TLD)
The basic definition of a top-level domain is that it identifies a unique attribute associated with a website such as which geographical region does it belong to or the organization that runs it. Your domain extension plays a significant role in ranking your website. For example, TLD based domains such as -. Edu.,.au,.uk,.org, and more easily signify that these are educational and Non-for-Profit Organization websites.
The Bottom Line
Backlinking is certainly one of the most beneficial and essential components of SEO ranking. The website users around the world, mostly beginners, are not completely aware of the concept of quality backlinks. Thus, it is important for them to establish a basic understanding of the impacts of backlinking on their website. The five concepts mentioned in this blog by professional digital marketers allow you to get familiar with how a website's rank is established by a search engine and how one can improve its rank.
The aforementioned concepts are compiled by Digital Marketers at an Australian assignment help provider company, My Assignment Help Oz. These professionals have experience of five years in this field and have lectured hundreds of students in Australia.
About Author: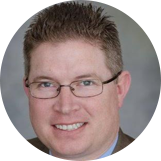 Sid Andrew is a session professor and currently works as a blogger at My Assignment Help OZ and Assignment Help AU, Australia. Having an experience of more than five years in the Digital Marketing field, Sid has delivered a number of lectures in the prestigious educational institutions at various Australian cities. His articles on Digital Marketing topics such as SEO, SMO, and content writing will help you understand how to quickly grow your presence online and tackle the various challenges that may lie ahead of you.