Guest post by: Dr. Edward F. Group III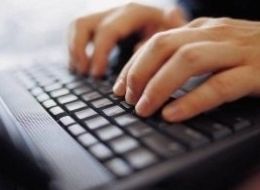 You've completed your eBook, and it's ready to be sold. Now it's time for you to focus on promoting your work in order to increase sales. There are many ways that you can market your book, but one way that you may not have thought of is through Facebook and, specifically, Facebook advertisements.
The first thing you must have is a business page on Facebook dedicated to your eBook. This page should provide pertinent information about your book, including what it's about, what the reader will learn from it, and why your reader would want to purchase it. Also be sure to link to your webpage or a website that sells your eBook—the point of this is to drive sales, after all!
After you have your eBook's Facebook page up and running, your goal is to get as many fans as you possibly can. More fans leads to more sales. One big way you can get more fans is by utilizing Facebook ads.
By investing a couple hundred dollars in a Facebook ad, you are able to appeal to the masses and specifically those people that may be interested in your eBook. Following are some tips on how to make your Facebook ad as lucrative as possible.
1. Send Ad Clickers to a Great Landing Page
Don't just send people to your Facebook page's wall! This may be your initial instinct, but it's a huge mistake. When people click on your Facebook advertisement, send them to a customized webpage that encourages them to click your Facebook's page "like" button. One huge way to encourage visitors to become fans is to offer an incentive. Give fans a sneak peek into the first chapter or two of your eBook, or give them access to an older eBook that your company offers. People will be more likely to become a fan of your Facebook page if you give them something in return. It shouldn't take long for you to develop a customized page, and having this landing page will surely encourage more visitors to become a fan of your eBook's Facebook page.
2. Make Your Ads Specific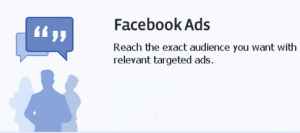 Something general like "Check Out My eBook!" isn't going to get a good response. It's generic, and we've all seen plenty of ads like this before. When creating the text for your ad, make sure that you keep it as specific as possible and clearly targeted to a particular demographic. Is your eBook about getting out of debt? Something specific such as "Our eBook shows you how to tackle your debt and make it manageable." will speak to the appropriate group of people that you're targeting—and this specific group of people will be more likely to become fans of your Facebook page and, ultimately, buy your eBook.
3. Ask a Question
Asking questions in your Facebook ad is a way to get people involved. People are more likely to pay attention if you draw them into your ad with a specific question that they can relate to. For example, if we were trying to sell the same eBook as in the previous example, an ad stating "In Over Your Head in Credit Card Debt? 25 Ways to Get Out of Debt will show you how to take your debt head-on!" will encourage people to interact and become fans of your eBook Facebook page.
These are just three tips to ensure that your ad gains you as many fans—and sales!—as possible. The next time you're ready to promote your eBook, don't overlook Facebook ads.
(Picture Credit: The Huffington Post, edwardkhoo)
---
Dr. Edward F. Group III has authored several books including Complete Colon Cleanse and The Green Body Cleanse, which was recently released for the Amazon Kindle.