1. Can you tell us a little about your personal background and how you became an author?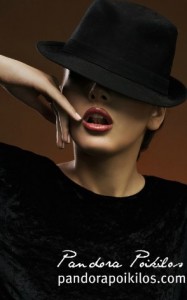 I was 13 when my first article was published in a local newspaper. I was beyond excited and realised that this was my calling. I wanted to be a journalist. Over the next few years, I had several other articles that were published in newspapers and magazines. I went on to study for my degree in Mass Communications at Curtin University and majored in Journalism and Film & Television. After graduation, I was all set to be a journalist but was diagnosed with Benign Intracrannial Hypertension which changed the course of many things in my life. Between lumbar punctures and other medical complications, journalism took a backseat and I worked in corporate communications for at least two international hotel chains. In May 2010, it was confirmed that I would have brain surgery to insert a VP Shunt in my brain that would help drain the excess cerebrospinal fluid. I was a wreck. Brain surgery was fifty-fifty and I had to prepare myself. Excuse Me, My Brains Have Stepped Out was written in these early days as I prepared myself for this surgery. Yes, it's not your regular fiction book, but it wasn't a book to me. It was mental preparation to meet with death, to deal with the fact that life would never be the same after my surgery. A publisher approached me for the story and the book was published in April 2011. I would have been happy to sell 100 copies of the book. Now, more than 90,000 downloads later, I am beyond blessed that I was able to become a published author. In October 2011 when I parted ways with my publisher, I sort to market my book and founded Orangeberry Book Tours to help other authors with more affordable means of doing so.
2. What is a book tour and why should an author go on a book tour?
A book tour helps an author get bloggers and readers to notice their book. In most cases, a book tour will not generate thousands of sales, but it will get reviews for your book and if done correctly, it can generate buzz on social media about you and your book. Most tour companies offer a variety of packages. A book tour can range from 5 different blog stops to 60 blog stops. Some stops will include exposure on Twitter and Facebook. Authors will need to be prepared to answer author interview questions and write guest posts. Some tour companies and blogs only accept original posts so an author will have to be prepared for this. Others will opt to reuse posts. This is entirely up to the author. Do what works for you. But you cannot go on a book tour and not do anything. Just like if you are going on a real life book tour, you will still need to make appearances at bookstores or seminars.
3. What are the benefits for an author who uses your service (Orangeberry Book Tours) and how is Orangeberry different from other book tour outfits in the market?
We offer very affordable solutions to promote an author's book. Our prices start from as low as $3 to $5 a day. For some of the higher priced tours, we don't stop promoting your book once the tour has finished. We'll continue to promote an author's book via Twitter, Facebook, our website, our virtual book expo and on GoodReads. In December 2012, we signed up to work with the Quality Reads UK Book Club and some of their members review the books that go on tour with us. What this means is that the book is discussed in their weekly district meetings and is then shared with other members of the book club in the other districts who will purchase the author's book. We are still looking at more ways to enhance this working relationship to promote more authors, for longer periods.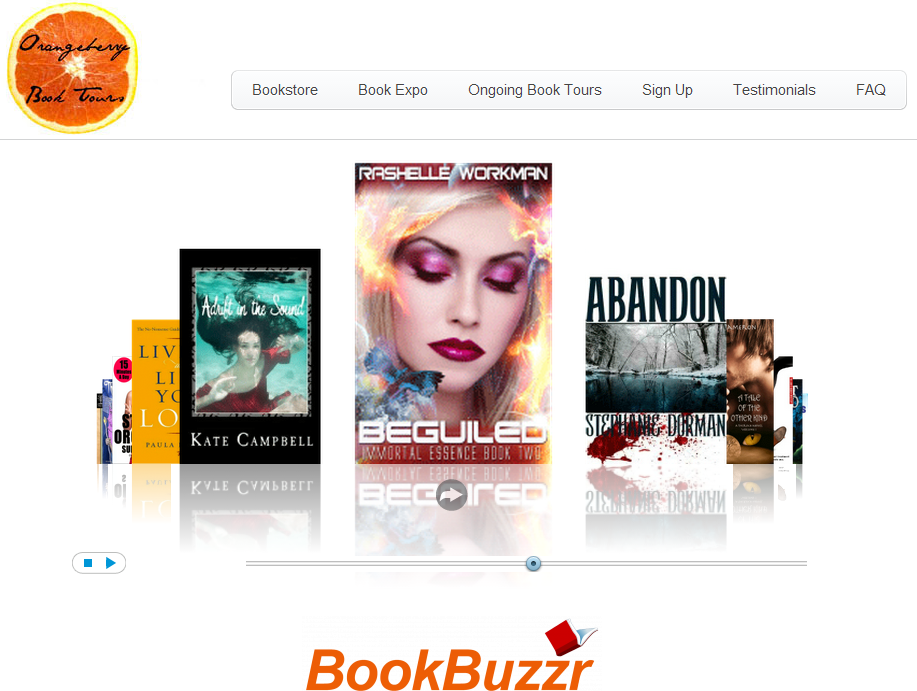 4. What are some best practices that authors should follow when they go on a book tour?
Make sure your book is edited and well-formatted. Some authors tend to miss this step and by the time the reviews come in, they become discouraged when the reviews are not positive. Be sure to read and understand what a book tour is. Most authors go on a virtual book tour because of the hype but don't understand what it actually is. Each tour company does things differently so an author needs to understand what the elements are to ensure their book receives the most exposure. For instance, what is the difference between top posts and high traffic. While some book tour companies can guarantee you top posts, these blogs may not be high traffic blogs. High traffic blogs may not be able to give you the first post in the morning which usually gets the most traffic and may not be able to give you top post because they post more than once. Does a good Alexa rank mean the blog gets high traffic? High traffic, yes. Good traffic for your book, that's a different story. A good Alexa rank but little or no social media interaction is also not good for your book. You need bloggers who have a high number of readers which can be assessed via RSS feed, GFC or Google Plus and GoodReads. The other thing to look for is bloggers who are able to review your book. Admittedly, most have a high TBR pile and on most tours, blog hosts know that the review must be up by the end of the tour. If authors are setting up their own book tours, this is something that they need to look at as well. If a blog gets high traffic but can't review your book the instant you want it, be patient. Unless your book is badly edited, most blog hosts will post their reviews as soon as they finish. In other words, if you are planning a new release, an author must take all this into account before releasing his or her book. For any book tour, new release or not, an author needs to plan at least 3 weeks in advance.
5. What are some common mistakes that authors make when it comes to marketing their books online?

Unrealistic expectations, is the top of my list. Most authors attempt one marketing effort be it advertising or a book tour and that's it. When book sales don't improve, it's written down as disappointment or a failed attempt. Let's look at self-published authors like JA Konrath, Rachel Thompson, Bob Mayer, Terri Giuliano Long and Melissa Foster. They all have varied social media interaction levels. But the one thing that they all have in common is at one point or another, you cannot be in the blogosphere and not hear about them. Be it through their blogs, Twitter, Facebook, GoodReads, online advertising, events, new releases or articles on other websites. Point – they are always doing something. Yes, they are not screaming "buy my book" but when you see them enough, you will go buy their books and you will tell others who will also buy their books. That's marketing. Harassing people to buy your book isn't. Reminding bloggers every day to review your book is not marketing. Sending private messages to 100 people on Facebook to say you're "unfriending" them so they can like your FB page and get instant updates about your book is not marketing. Even if you are not writing full time and you have a day job, set a marketing budget. Monthly or quarterly and use it wisely. We usually recommend a budget of no less than $100 a month. This is about $3 a day. Some authors go as low as $25 a month, this works as well and is better used for an ad on GoodReads. Utilise the giveaway option on GoodReads. Interact with readers. Don't talk about your book all the time. Look at websites like BookBuzzr, Kindle Nation, eReaderNews Today, Book Bub and Author Marketing Club who have affordable marketing options. Some high traffic blogs have opted for blog advertising. When you sign up for advertising via their sites, you are able to view stats on how frequently your ad will be viewed. Try different tour companies as each tour company uses different bloggers. Maximise these options. You can't do all of this in one go but you can do it one at a time or progressively try what works for you and your book. Choose dates wisely and expect the unexpected. We once had an author who was having a KDP Select promotion for her children's book. The first day it went free was the same day as the Sandy Hook Elementary School shootings. Despite her marketing efforts, her book was downloaded less than 100 times for the entire three days. Anticipate that things beyond your control can and will go wrong. Plus, each marketing effort produces different results for different authors and different books. Irrelevant of what some books will say, there is no fast track to increasing book sales. It takes effort, money and time. Marketing your book is not a race and it does not have a finish line. In the words of JA Konrath, "eBooks are forever".