Venita Louise has been a BookBuzzr subscriber since 2010. During this time, her books have been gathering highly positive reviews on Amazon and other places. For example, one reviewer wrote, "I was so enthralled by Venita's writing style and her descriptive details, it made me feel like I was right there going through everything with the family. I did not put down the book until I had completed it in it's entirety. I was shocked that day had turned into night, and I had even turned on the lights oblivious to what I was doing. I thoroughly enjoyed the story from beginning to end, and felt really satisfied with the completion of the book."
A writer, musician and artist, Venita has been guided by this quote:
"Use the talents that you possess; for the woods would be very silent if no birds sang except the best." – Henry Van Dyke
We reached out to Venita to get a glimpse into what drives her creative impulses in so many different directions.
Hi Venita, thanks for taking the time to do this interview. Can you start off by telling us about yourself?
I suppose I should start by saying I am an over thinker. As far back as I can remember my mind has been flooded.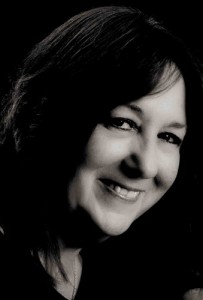 Positive thoughts, negative thoughts, odd and sometimes downright spooky ones are ever present. When I open my eyes in the morning, I can almost hear my brain saying, "Oh good, you're awake. I have so much to talk to you about." Without the arts, I think my head would explode. That wouldn't be pretty. I used to be a closet writer, artist , musician and singer. It took a hefty amount of courage, sweaty palms, knocking knees, some wonderful friends coaxing me and a few double dog dares to bring me out of my shell little bits at a time.  It has been a laborious process. Thank goodness it didn't happen all at once, it would have been like trying to drink water from a fire hydrant. Other than that, I appear perfectly normal.
How would you describe your writing style?
I try to be descriptive so the reader will be drawn into the story. I am a stickler for research. I feel it is important for my fiction to be accurate when it comes to voodoo spells, crop circles or the price of a hamburger and ice cream cone in 1946. Fifty percent of the time I spend on a novel is research.
Your stories are sprinkled with humor. As we all know, making people laugh is really hard. What advice would you give to authors looking to inject a dose of funny into their writing?
To write humor, it helps a lot if you can laugh at yourself.  I am a constant source of amusement for myself.  Keeping a notebook handy is extremely valuable. You never know when humor will strike. I have notebooks everywhere and quickly write down things that come into my head that make me chuckle. Humor is all around us, social media, the conversations taking place among friends, customers in restaurants, the hair salon, the DMV. I've even found humor in the daily news report. It's just a matter of sifting through all the serious stuff to find that one gold comical nugget.  I love going through my notebooks that are filled with silly observations. I almost always forget them so it's like reading someone else's thoughts and they always make me laugh. It's impossible to please everyone when it comes to humor, please yourself first.
What's the funniest thing that's happened to you ever?
Aside from the time I drove through Del Taco and tried to order from the El Pollo Loco menu, or when I was carrying a full sheet cake in a parking lot and stumbled over a parking block  (I didn't fall and actually saved the cake). There was a man sitting in his truck that saw me and was laughing so hard I thought he would pass out.
There is a funny BookBuzzr incident. I was browsing the site and found a hangman game. I was so excited that I answered all but one question. I read it to my husband and he came up with the answer. Woo hoo! I got them all right but when I had finished, a message popped up to congratulate me but I couldn't be awarded any points because I was the one who submitted the Hangman game. I didn't remember doing it. You see why I need notebooks?
You're not only an author, but also a singer and artist. How do you split your time and energy between your various creative pursuits? How do they all tie in to each other?
It's impossible to devote all my time to any one thing and since I got married I certainly don't write as much as when I was single. I am a production control manager for a well-known musical instrument company so that takes up 40 hours of my week. Band rehearsal is every Thursday, I write at night, on weekends or if I have a vacation day. Art has taken a back seat but is beginning to push its way back to the front of the line.  I just try to do what is in front of me and let the Universe guide my steps.
What's your writing process like?
It's the oddest thing. I always know how my books will end. Sometimes I even have the final line ready. The challenge is herding the characters to the intended goal. Sometimes they have a mind of their own and that's when the fun begins. Scenarios present themselves through character development, situations I had never considered, and I feel like a secretary taking dictation.
Who does the editing for your books?
Vinspire Publishing assigned me an editor. We used the review function of Word and e-mailed the manuscript back and forth several times until the editing was done.
How do you design your book covers?
I don't. The publisher commissions a graphic artist to design them. I send a synopsis of the book, describe the characters, suggest a few key images and voila!
What's the most tedious part about your job as a writer?
I would have to say the editing process is the most tedious especially if the publisher requests re-writes. I was asked to remove a character from Dead on the Money. I tried, I really did but she just wouldn't go away so I changed her personality a bit and that was acceptable.
What's the most interesting part about your job as a writer?
I love creating interesting characters and try to give them at least one quirk that makes them stand out.
What are some of the things that you do to market your book?
I am always pleased to do interviews and I thank you for this one. My husband, BJ, has created awesome book trailers for all my books, I have posted them on my website, Amazon and popular social media sites.  I have donated my books to local libraries. I have a blog called, Just For Laughs, it is a collection of humorous observations about work, family and current trends and I am always willing to participate in book fares, and author meet and greets.
How does BookBuzzr help you with your book promotion efforts?
BookBuzzr is great! I get a daily e-mail of my Amazon sales rank, I have access to the Marketing Technologies Forum which brings authors together to help each other market through social media and I almost always have giveaways going so readers can win and review my books.
You've been a long term fan of Stephen King, even creating a Hangman game around his novels. Which other authors do you like and why?
When I was younger, I loved reading Jack London's descriptive tales of the ocean and living in the Yukon.  I admire writers such as John Grisham,  JK Rowling and Michael Crichton but since I have been writing, I have turned my attention to Serita Deborah Stevens and Anne Klarner who wrote, Deadly Doses, A Writer's guide to Poisons. This book is invaluable if you need to poison a character and describe the symptons and reactions of specific poisons. I also like Mary Roach, another writer's aid. Her research has covered the human brain, digestive system and even the curious life of human cadavers and she was able to incorporate humor into these shockingly graphic chronicles.
Note to Reviewers and Bloggers: Review copies of all three of Venita's book are available as a free giveaway on Freado.com – http://www.freado.com/users/27545/venita-louise. Please click on the 'More Giveaways' section on the right to view all of Venita's giveaways.