Guest Expert: Jo-Anne Vandermeulen
Throughout the year, I have had many opportunities to submit and host interviews. Some have been author focused…others have been market focused…and yet, my favorite is a blend. Perhaps it's time not to consider both as separate.
Wouldn't your life be a lot easier if you combined yourself as both an author and marketer?
Here are the top 5 most asked questions:
1.) When should I start marketing?
Building an author platform begins even before the book is released. John Kremer states that a blog should begin as soon as you come up with the idea or know what your book will be about.
2.) I love to write, but I don't even know where to start. What do I do first?
Whether you are an aspiring author or published, I always give the same advice…start a blog. A website is good, but do you have a place where your followers can interact with you? Think of today's marketing as more personal…mix formality with conversational writing.
"The best marketing is not selfish. It never has been. It's caring. It's understanding your customer or audience and giving them what they want. The best marketing is careful and detailed. The best marketing is personal." >Carolyn Howard-Johnson – The Frugal Book Promoter and The Frugal Editor <
3.) I've got a blog but there's no one reading it. What do I do to get noticed?
Be proactive – reach out to many social media sites where your audience will be. Post snippets, answer questions, and participate. This will draw attention. Don't forget to leave your signature with your blog link included.
"Exposure is king. All marketing efforts on and offline should lead people to your blog. If they like what they see, they will buy your book. The blog gives you an opportunity to expose readers to your writing. Your blog gives you the opportunity to publish content to keep your readers interested in what you have to say. The goal is to develop a following that can't wait to see what you are going to write about. When you release your book, or your next book, you have a built in customer base." >Todd Rutherford – the "Publishing Guru", Todd Rutherford, VP of Yorkshire Publishing <
4.) Is there a formula or something I can follow to make sure my blog is what it takes to sell my book?
Check out other bloggers who have high traffic. What makes their blogs successful? And if you're wanting to sell your book, here's a short checklist that you can use:
Vital Checklist for Your Blog:
_____ – my book cover is visible even before the reader scrolls.
_____ – there's a purchase button (preferably embedded in the book cover) or directly under the book.
_____ – there's a tab or button where readers can click and directly connect with me.
_____ – if given a brief personal bio of myself and I have my full name included.
_____ – the link to the purchase button goes directly to the purchase page.
_____ – a tab indicates more information about the book (brief synopsis, reviews)
_____ – posts include valuable information for my audience and will be an awesome sample of my voice.
5.) How do you do it all? Being an author is one thing, but now I have to market?
Combine authorship with marketing. Sort of like the saying goes, 'kill 2 birds with 1 stone'. Use your blog as a place to write and market. Learn short-cuts by following the advice of experts. There are many of us out there who are so happy to help and give tips. Do a search and follow these experts. They will save you tons of time and energy. (pssst…I've quoted a few above…oh, and then there's myself…and don't forget Tony Eldridge.
Oh, and if you want the easy way out…(here's the plug…lol)…order my book, "Premium Promotional Tips for Writers". The many many amazing 5-star Amazon reviews don't lie. There have been others like you who've appreciated the much needed advice.
Remember, on the Internet, you're never alone. You can *conquer all obstacles*.
---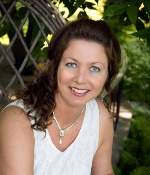 Jo-Anne Vandermeulen is a Canadian author, expert blogger (offering free marketing tips), producer and hostess of "Authors Articulating" on Blogtalkradio, founder and marketer of the online marketing business— "Premium Promotional Services", and on many major social media sites (Facebook, Linkedin, Twitter, etc.)…a professional support network for writers. With two books out (including a suspense/romance novel) Jo-Anne has overcome her own obstacles to follow her dreams. An English major, graduated from the University of Saskatchewan (Canada), in 2006 she had to give up teaching when she was diagnosed with an illness that forced her to get out of the classroom. Now, with the novel Conquer all Obstacles, and the non-fiction resource book Promotional Tips for Writers, Jo-Anne is an inspiration for many. You may also find her marketing advice at Dream Chaser's Magazine, Yahoo Group MFRW (Marketing For Romance Writers), and BookBuzzr Blog, where she is a regular contributor.