Land a Publisher & Sell Tons of Books?
Guest Expert: Laurel Marshfield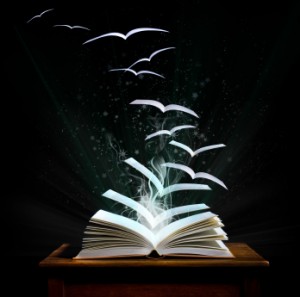 Is professional editing worth it?
The answer depends on just one thing: Where, in your development as an author, you currently are.
If this is the first book you've ever written and you're mostly self-taught, professional editing is most likely not the only step you need to take between banging out your very first manuscript and landing a publisher.
In fact, for a first-time author with no formal training, I wouldn't recommend professional copyediting at all.
Here's What Authors Really Need
Copyediting (not the same as developmental editing or book-doctoring) is one of the last steps before submission. And if the basic elements of fiction (or nonfiction) are only half-realized, or missing altogether, no amount of editing for errors of spelling, grammar, and syntax; no amount of querying the absence of meaningful transitions, the presence of redundancies, or violations of consistency will matter.
An unrealized book manuscript with perfect spelling, grammar, and syntax is still a manuscript that's not yet ready for publication.
What is needed — when that is the case — is practice: writing one book after another to learn the nuts and bolts of craft, as well as how to coax the magic of art onto the page.
Most successful authors produce between two and ten practice books before their "first" book is awarded a pub date. To snag the brass ring of publication, an author must first be a longtime student of the form.
But many otherwise sensible people don't see the need. "I'm a fan of So-and-So," they say. "I see how his fiction formula works. And I can do that, too – only a thousand times better."
Every Author's Path to Publication
The thing is, books are far easier to read than they are to write. Even the most clichéd genre fiction requires a surprising amount of skill – skill that its author worked to acquire. Realizing this fact — that practice will get you where you want to go — is the ultimate encouragement. It means there's a path to this place (though each path is individual, with its length, twists, and turns unique).
Is It Time for a Manuscript Evaluation?
Let's say you've done a bunch of practice books, cultivated your skills for a number of years, and you're solidly at the next stage of your development as an author — what then?
You might be ready to hand your manuscript over to a developmental editor for a written manuscript evaluation. An eval will tell you where you've succeeded and what you're especially good at — as well as where you need to think things through a bit more and do some additional work.
With your evaluation in hand, you can nurture the less well-developed parts of your manuscript, learn new skills, restructure if needed, and rewrite — perhaps several times more.
After that, you may be ready for a developmental edit, if other issues remain; or, you may be ready for the final polish of copyediting. It all depends.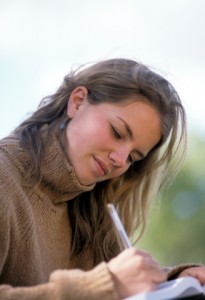 Editing Isn't Writing …
Copyediting can't take the place of practice — just as it can't turn an undeveloped concept into a fully realized piece of fiction (or nonfiction). Authors really do have to write-rewrite-rewrite their way into a successful version of their books. But they can get professional help as they learn how.
Getting Published & Selling Books
Still want to hear about getting published, and selling tons of books? Let's look at each of these, in turn.
To get published, you not only need a well-written, well-edited book with a compelling concept (in a genre that's selling well), you need a well-developed author platform.
Your author platform is the interactive "stage" you assemble with followers on Twitter, fans and friends on Facebook, subscribers to your own book blog, and connections on LinkedIn, as well as social networking sites designed for readers and authors. Your author platform is the entire world of online contacts who know you and are willing to support your books by "word of mouse."
The bigger your platform (it should include media contacts, too – both on line and off), the more interested an agent or publisher will be in your book. That's because thousands and thousands of connections are expected to yield thousands and thousands of sales: bigger platform, bigger sales.
But there is another way to seek publication. Since most big traditional publishers want authors with a big national platform — something first-timers don't often possess — many authors with viable projects have turned to self-publishing, and more recently, to self-published eBooks, to open the closed publication door.
The eBook Sales Queen
As a case in point, there is a new novelist in her mid-twenties who's had jaw-dropping success this past year with self-published eBooks. It's a story that's brought cheer to aspiring authors everywhere.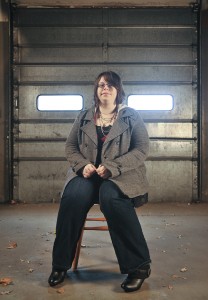 Amanda Hocking built her author platform by writing one YA novel after another — for a total of seventeen in several marketable categories (notice not only her dedication to practice, but her market-savvy choices), and then she inspired a cadre of book bloggers to blog-up nine of her eBooks. She also cultivated a following through her own blog, as well as on Twitter, Facebook, Goodreads, and other social networking sites.
The pay-off for all that work (completed while working a full-time job) was pretty spectacular. By March of this year, she had sold over a million copies of her nine eBook titles through online bookstores, netting several million dollars and becoming the top-selling eBook author (it looks like that's also worldwide).
What Amanda Hocking's success story illustrates so well is the inseparableness of platform and sales. When she originally self-published one of her novels on Lulu.com, she sold exactly zero copies, as she hadn't yet cultivated her platform for book promotion.
Quality Is Still the "Holy Grail"
But don't get the wrong idea. Platform (like editing) needs to be applied in the service of good work. The quality of your novel, memoir, or nonfiction book is paramount. Because it is, you really do need to take seriously your just-getting-started period of practice, study, and learning (which of course never really ends), whether undertaken alone, or with the guidance of a developmental editor or book coach.
The goal is to work toward the fullest development of your talent as an author — because that's what will either land a publisher or make it worthwhile to self-publish. If your book is both good and marketable, and your platform is very solid, your work can't help but sell well.
---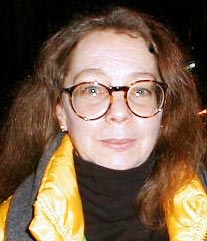 Laurel Marshfield is a professional writer, developmental editor (aka "book doctor"), and ghostwriter who helps authors shape, develop, and refine their book manuscripts for publication. She offers manuscript evaluation, developmental editing, co-writing, collaboration, ghostwriting, book coaching, and consultation for authors.

Her blog publishes inspiration and advice for the author's journey: Blue Horizon Communications And her free eBook, available for newsletter signup (see the upper right-hand corner of her homepage) is titled: I Need to Be a Bestselling Author – Is That True?: The Five-Destination Roadmap to Authorship.
On Twitter, you can find her at: @BookEditorLM