Image Source: http://shoutmybook.com
In today's marketplace, thousands of new books and e-books (pay attention) are coming out each day. If you're planning to launch a digital e-book, you're competing with thousands on Kindle.
If you wish to create a physical book, besides the competition that sits next to your book on the shelves, you'll also have to worry about people's tendency to read digital books other than anything else.
In any case, here's a noticeable fact: today, being an excellent writer is not enough to succeed. The competition is quite big, and authors that lack marketing skills are going to encounter a lot of trouble along the way. Smart authors are aware that publishing a book is just the beginning – making the sales is a whole different story.
Most of the times, especially in the fiction zone, value or quality cannot be compared. In that case, we have to differentiate ourselves from the rest from something else. That is how I realized that it's all a numbers game. The more awareness you create, the more visitors you'll get. Once you have the prospects, it's just a matter of time until they decide to buy.
Let's take a close look at 5 effective strategies of promoting your e-book through social media. These methods are somewhat general, and they should be applied with different twists according to your own book.
1. Take Advantage of Popular Influencers

If you want to get an instant reach to thousands or possibly millions of individuals, use influencers. Most of the times, you can figure out whether someone's an influencer within an industry if his social media pages are followed by lots of people. For example, big brands like Adidas and Nike are using influencers like Cristiano Ronaldo and Messi.
If you're writing a non-fiction book which explains how to sing better, you can take every possible artist on Facebook, Instagram, and YouTube and ask them to promote your book. These are the people that generate the most awareness for your book, as they already possess a giant list of followers that are subscribed to their content.
In order to find cheaper influencers, look for people that have around 1k-50k followers. These followers could be on any social network – it doesn't matter as long as they have the right target audience for your book.
2. Create Professional Profile Pages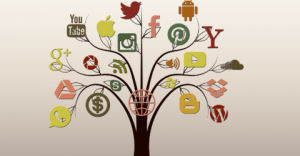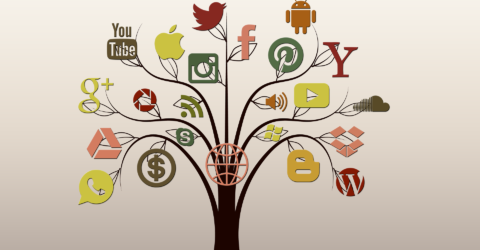 Image Source: http://writerpreneur.co.uk
If you want people to treat your book seriously, you must have a good presentation of your product. That means that each social media network that you're using should have impeccable and professional pages. This means a professional cover image of your book, a relevant cover photo, contact information, author, and a decent number of likes.
Your book is basically a product within the marketplace. Social media is only the vehicle that makes the connection possible. If your product is good, but your social media presence is lacking proficiency, you'll lose a lot of possible customers.
3. Paid Ads
In case you're one of the lucky ones who has a decent budget to invest, I'd like you to consider paid advertising. Every social media provides different ways of advertising. For example, Facebook allows you to place ads in people's news feeds, banners on the right side, and so much more.
Depending on which social media network you believe will bring you the best return of investment, start creating marketing campaigns. You can target different demographics, different keywords, and different marketing angles. It should all start with a goal…
What do you want? Sales? E-mail subscribers? Feedback? Whatever it is, create strong call-to-action buttons that lead your social media prospect to whatever it is that you want. So if for example, your target is to make 10 book sales out of 30$ of advertising budget, start testing.
Trial-n-error until you find a marketing campaign that only needs to be scaled. Therefore, if you invest 10$, you know that you'll be profitable. If you invest 1000$, you know that the ROI will be 100 times bigger.
4. Content Marketing through Social Media
Content marketing is another powerful promotion method that works perfectly with social media. Here's the thing: people want to read content in order to either solve a problem or to fulfill one or more needs. If you're willing to create content for your blog, you can start spreading your content.
So for example, if you write a killer article which talks about a particular matter (found in your book), you can then recommend people to buy that book in order to get deeper into the issue. You can promise to solve a problem, or you can guarantee satisfaction. Either way, promoting your book through the use of content marketing is a great way to make it successful in no time.
You can even write blog posts for famous blogs within your niche. Most of them won't be direct competitors, therefore linking to your book at the end of your article (which they'll publish on their platform) is a great way to create exposure and eventually sales.
5. Giveaway and Contests
Giveaway and contests are a powerful stimulator in the world that we're living in. Nothing is free, and the possibility of winning something without paying time, money, or effort seems wonderful to most. You can leverage this knowledge and give your social media followers – and not only – the chance to win a free sample of your book.
If you want to make a giveaway viral, make everyone like and share your post and page. You'll, therefore, get more exposure through your follower's sharing efforts.
Conclusion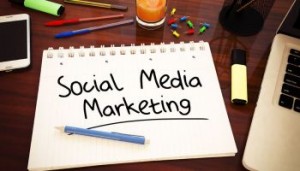 Image Source: https://anitalovett.files.wordpress.com
Promoting your book in today's marketplace is somehow a complex activity. You can get access to potential buyers through so many strategies and sources. Find something that works, something that brings a positive ROI, and scale that practice until you're satisfied.
Never "put all your eggs in one basket", as it's always better to have more sources of traffic. If one fails, the others are still up and running.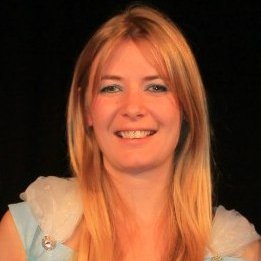 Laura Buckler is writer and contributor for essays scholar advisor writing service. Working as a social media marketer in the past she got vast experience in social media, digital marketing and content writing. Personal motivation is her main driving force. You can follow her on twitter.