Book marketing campaign should be prepared before you write your book. If you cannot sell at least 50 advance copies of your book, then do not bother writing it. Sell your book before you write it and you'll learn how to market your book, and you'll see how difficult the marketing process is before you create the product. Most people reading this article will have written their book already, so here are some examples and tips you can use to stoke the fires of your marketing campaign.
An Example Of A Great Book Marketing Campaign
The best-selling book after the Christian bible is "Think And Grow Rich," which is still selling well 85 years after being written. Nevertheless, one of the best book marketing campaigns was by a hack writer (a terrible writer) called Mark Joyner. He created a terrible book called "Mind Control Marketing," but he charged $700 per book.
People bought the book, and he used the fact that they bought the book as proof his technique worked. He was saying, "Ha, if I can fool you, then my techniques must work." People would say his book was great and that it mind-controlled them into buying. His dumb-but-twisted logic was enough to convince more people to buy his book. By buying the book, you were almost proving that he was smart enough to be heard. He even removed part of his book because it was too dangerous to read, and charged thousands for those extra pages.
How The Great Campaign Was Lost
File sharing technology became popular, and an angel put the e-book up to be shared. People downloaded it free (including the "dangerous" pages), which wiped out Mark's clever "I tricked you" point. People read the book, they were very unimpressed. Readers ripped the book apart on social media and forums until it wasn't even popular on sharing sites (people didn't even want it for free).
How They Could Have Recovered
Some PC game producers have started putting warped versions of their games on sharing sites. The game works and appears fine, so online sharers promote and seed it. However, the game doesn't have an ending, or even a middle. The warped version becomes so popular on sharing sites that people cannot find the full version on sharing sites. People play the game and have to buy the full version if they want to complete it. As a writer, you can publish half your book on sharing sites, and within the book, you may give people directions to your website so that they may buy the other half of your book (aka the full version).
1 – Create An Adaptive Book Marketing Plan
What-If/And/Or/If-Then/Else/If/End-If
Create a publicity and marketing plan featuring the programming language mentioned above. You follow the plan according to where your plan is successful.
Instead of writing a plan where you put $30 into YouTube promotion each month, and $30 into Reddit, and $30 into website promotion and so forth.
You write $30 into YouTube and check results. If it generates 300 views then continue. If it creates 300+ views, then increase budget by 10%, else continue and end if views fall below 100.
Some people prefer to write adaptive plans with MindMap programs because it is easier to follow.
2 – Pay Influencers To Talk About Your Book
Paying influencers to promote your book is a common trick. Contact bloggers, websites and social media posters who operate in your niche. Pay them money to mention your book. Pewdiepie is the most popular YouTube poster ever. He could buy a small island with the money he is offered to simply play games and show them being played on his YouTube channel.
3 – Drive People To Your Website Before Driving Them To Buy
If your online marketing is failing, try making your website your main attraction. Fill it with samples of your book, with discount codes, and with extra features. Make people love your website, and they will become warm leads for your book.
4 – What Was The Last Book Your Bought, And Why?
If your answer is "I can't remember," then you have a real problem here. There are many people who claim they have the best affiliate advertising campaign ideas on the planet, and yet they cannot remember the last time they clicked an affiliate advert. If you cannot personally recall the reasons why you bought a book, then you have no idea how the mind of a book buyer works and you need to start consulting a cross-section of people who have bought books recently. Your input is almost useless at this juncture.
If you can remember why you bought your last book, then your job is to examine why you bought your book and apply it to your campaign. For example, if you bought the book because your friend told you it was brilliant, then you need to concentrate on word-of-mouth marketing instead of online marketing.
5 – Where Do Your Reader's Eyes Fall?
You have a target audience. There is a small minority of people out there who will pay money for your book. Where are they, who are they, and what do they see on a daily basis?
For example, if your book is about student nursing, what do your student nurses see from day-to-day? A poster or leaflet in a hospital café would do more good than thousands of dollars spent on online affiliate advertising.
6 – Don't Give People An Easy Way To Criticize Your Book
Stephenie Meyer wrote the Twilight books, and she has been criticized for her spelling and grammar. Criticizing her for that is diabolical when you consider the real things she could be criticized for, such as telling a generation of young women that they should hang off the will and desires of a man. It is no wonder that Fifty Shades of Grey started out as a piece of Twilight fan fiction.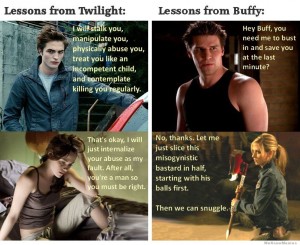 Have your spelling and grammar checked by a proofreader such as AustralianWritings.com before publishing your book. Also, have your front cover worked over by a real graphic designer instead of trying it yourself.
7 – Create A Slow-Burning And Persistent Campaign
Success may take years, but just like Donald Trump, if you keep trying and trying (and trying and trying), you can eventually achieve anything. Sean Stephenson was a nobody for years, but he kept marketing his motivational speaking courses, and one day he became an online hit. Did he use a magical online marketing trick? No, he simply kept doing what he had been doing for years and eventually the right people noticed. He was even featured as a guest speaker in a dating course…this guy is a legend!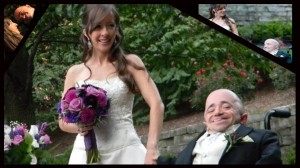 Conclusion
Of all the tips you have read, take these to heart – you should be adaptive and follow what works rather than what you think "should" work. Moreover, the key to your success may require nothing more than persistence. A solid plan is a good idea, but your plan needs to look more like the tunnels of an ant farm rather than a completed jigsaw.
About Author: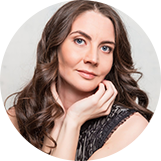 Jessica Freeman is a blogger and freelance writer AustralianWritings.com. She enjoys covering various topics, from education and technology to motivation and productivity. She also has her own blog where she presents top writing tips. She also has her own blog where she presents top writing tips. Follow Jessica on Google+ and Twitter.