In May of 1970 I accompanied my new husband to Ft. Knox, Kentucky, where he was scheduled to enter active military duty by attending Armor Officers Basic.
Mitch and I had met at Michigan State University and he was in Army ROTC.  Initially wanting to wait to marry until after he had served his two-year commitment, he changed his mind and we were now married.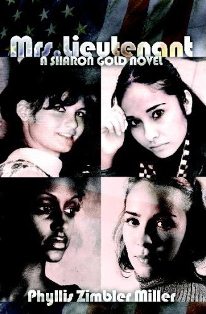 Although the U.S. Army did not tell him he could bring his wife, I was not staying home.  We drove south from Chicago in a tiny Fiat Spider and hoped for the best.
(I borrowed our actual experiences for the beginning of Sharon Gold's experiences in MRS. LIEUTENANT although many of the things about Sharon are not true of me.)
During the nine weeks that Mitch was in Armor Officers Basic, I experienced a way of life that I could never have imagined.  Meanwhile, the protests against the Vietnam War and the beginning of the women's liberation movement formed the background of my military life experiences.
For many years I wanted to tell this story of a specific slice of women's social history in the United States.  About 20 years later two Hollywood producers liked the story but told me I had to write a book first.  By the time I wrote a novel (to protect the innocent), they had moved on to other projects.
There followed about 20 more years of writing courses, books about novel writing, and then rewriting accompanied by rejections from agents and book publishers.
Along the way I hired a book consultant to figure out exactly what was missing from the story.  He advised me to make the timeline of events clearer.  This valuable advice – requiring yet another rewrite – made all the difference.
About this time I became aware of POD (Print on Demand) publishing, which I thought was genius.  No more stacks of books in one's garage if an author decided to self publish.
At the same time I started the POD process with BookSurge (owned by Amazon and later merged into CreateSpace) I submitted MRS. LIEUTENANT to the 2008 Amazon Breakthrough Novel Award competition.  I was very excited when MRS. LIEUTENANT was named a semifinalist, especially after so many rejections.
(Reasons for rejection of the novel by East Coast publishers included: 1) there is no more prejudice in the U.S. and 2) the women could not meet through their husbands but had to meet through their own jobs.)
The Kindle had been introduced in November/December 2007, and when MRS. LIEUTENANT came out in April 2008 I knew enough to have a Kindle ebook created.
Of course, few people had a Kindle at the time.  Then later I realized that the original Kindle formatting had now been improved and my book needed to be reconverted.
Recently the burgeoning popularity of Kindle ebooks has given a second chance to my novel.  And the reviews of the book on Amazon have been good.
I am very pleased to be able to introduce MRS. LIEUTENANT to a larger audience thanks to KDP Select free days on March 6 and 7 as well as to the Kindle Boost service provided by BookBuzzr.
Phyllis Zimbler Miller is the co-founder of the online marketing company www.MillerMosaicLLC.com and blogs on book topics at www.PhyllisZimblerMiller.com. She is also the author of fiction and nonfiction books, including TOP TIPS FOR HOW TO PUBLISH AND MARKET YOUR BOOK IN THE AGE OF KINDLE.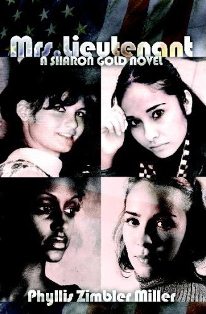 Her Military fiction MRS. LIEUTENANT: A SHARON GOLD NOVEL (2008 Amazon Breakthrough Novel Award semifinalist) will be free on Kindle on March 6th and March 7th at http://amzn.to/TKTk4B