Guest Expert: Dana Lynn Smith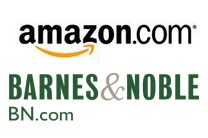 Reviews and recommendations in online bookstores like Amazon.com and BN.com are a powerful selling tool. Many shoppers read book reviews before making a purchase, and reviews can be the tipping point that causes them to click the Buy button.
In fact, a study by the Yale School of Management concluded that book reviews on the Amazon and Barnes & Noble websites affect sales of individual books, and also increase total sales on these sites. (Which is exactly why Amazon and B&N encourage reviews!)
Book reviews offer social proof that others enjoyed a particular book. Even if someone comes to an online bookstore looking for a specific book, they often read the reviews to validate that they are making a good purchase decision.
Reviews are important for all types of books, but they are especially critical for nonfiction books, where shoppers often compare several books on a topic before making a decision. Amazon actually encourages this comparison shopping by listing your competitor's books right on your sales page.
Some authors wonder if shoppers take reviews in online bookstores seriously, because some of them are written by friends of the author. While it's true that some reviews are from supporters of the author, most are from readers or professional reviewers.
One way to overcome any perception that reviews aren't genuine is to get as many reviews as possible. A book featuring 30 reviews with a mixture of comments may have a higher trust factor with some shoppers than a book that has just two glowing reviews.
And don't panic if your reviews are not all positive – shoppers realize that people have different tastes and different needs when it comes to books, and a few lower rated reviews helps lend credibility to the review process.
So what's the secret to getting lots of great reviews on Amazon and BN.com? Encourage your readers, fans and followers to leave reviews for your books, and make it super easy for them by providing a link to your book's sales page. Any time someone writes a nice email or social post about your book, or reviews it elsewhere, ask them if they would take a few moments to post a 5-star review on Amazon.
And don't forget to monitor your online reviews. Check your book sales page on each bookstore periodically to check out your new reviews, and share the best reviews with others through your social networks. If the review was posted by someone you know, be sure to send them a thank you note.
Learn more about how to get reviews in online bookstores and a variety of other venues in How to Get Your Book Reviewed, and find a wealth of tips for increasing book sales in How to Sell More Books on Amazon.
---


Dana Lynn Smith, The Savvy Book Marketer, helps authors and indie publishers learn how to sell more books through her how-to guides, blog, newsletter, and private coaching. Get her free Top Book Marketing Tips ebooks at www.BookMarketingNewsletter.com, learn more about book promotion on her blog at www.TheSavvyBookMarketer.com and follow @BookMarketer on Twitter.